In the past few years, Google Stadia has had its shares of ups and downs. However, the team of Stadia released a statement recently, stating that the platform will soon add more than 100 titles to its game service in 2021. This is an attempt to reassure the users that despite Google is no longer developing titles in-house the steaming service is here for the long term.
Statement: "We're thrilled to continue bringing great games from some of the best developers for our players to experience within the Stadia store. Over the next few weeks and months, players can expect to see everything from action-filled RPGs to competitive co-op titles and nimble platformers."
The team had recently announced that around 400 games are underway pipeline and will be added to the platform soon. Nevertheless, among the 100 titles promised to launch this year, 9 of them have been scheduled on the following dates,
| | |
| --- | --- |
| Shantae: Half-Genie Hero Ultimate Edition | February 23 |
| Shantae: Risky's Revenge – Director's Cut | February 23 |
| It Came From Space and Ate Our Brains | March 2 |
| FIFA 21 | March 17 |
| Kaze and the Wild Masks | March 26 |
| Judgment | April 23 |
| Killer Queen Black, Street Power Football and Hellpoint | coming soon |
Google Stadia vs. XCloud
Google Stadia and Microsoft's XCloud are both well-renowned game streaming platforms. In recent years several advancements have hit the gaming industry and many fans have complained about these streaming platforms lacking the same. So in 2021, how are these streaming services matching the expectations of users, and will they propel?
We have listed down the key distinguishers between the two,
1. Supported Platforms
To stream XCloud Services:
Does not require an Xbox gaming console
Is only compatible Android 6.0 or greater and Bluetooth 4.0 and greater
To stream with Google Stadia:
Does not require a dedicated "receiver" console or box
Additionally can be paired with Chromecast and Chromium based desktop browser
2. Gaming Controllers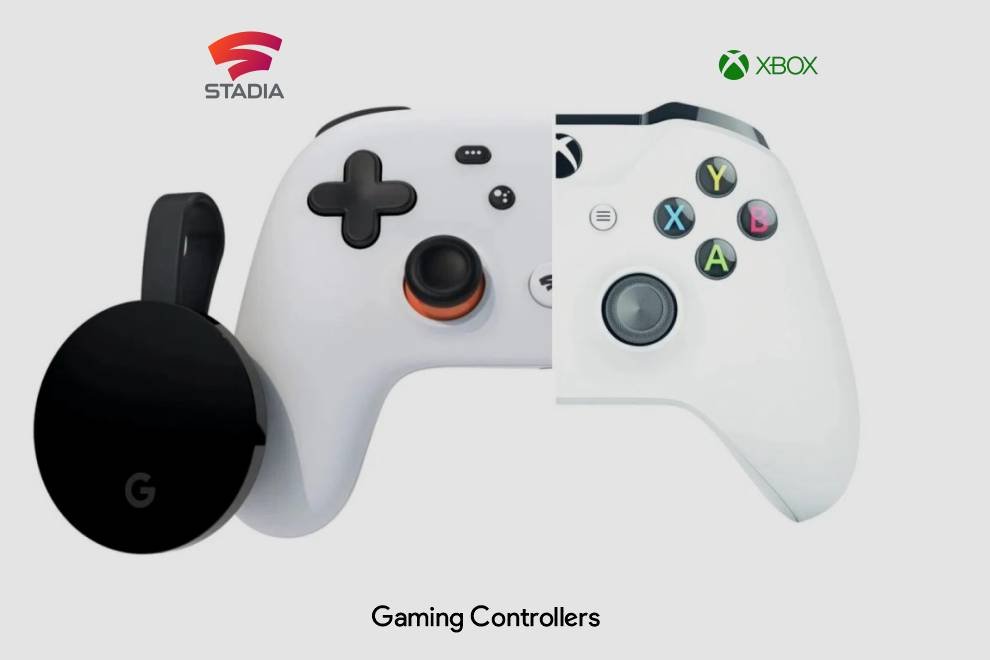 XCloud as well as Stadia offer flexibility with controllers you can choose. However, Stadia controller delivers better on-screen touch controller support alongside traditional mouse and keyboard setups.
3. Streaming Quality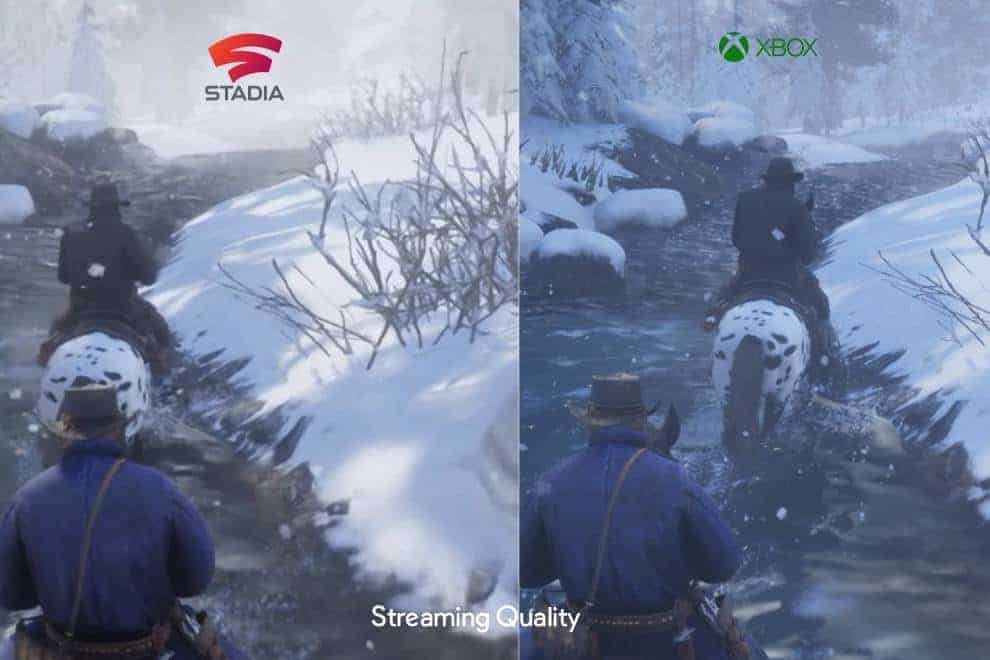 XCloud:
By default, it offers 1080 at 60 fps
Plans to support 4K in the future
Google Stadia:
Google's free tier supports 1080p at 60 frames per second (fps)
Pro monthly subscription ($10) ups the resolution to 4K at 60 fps+HDR
Plans to support 8K at 120 fps in the future
5. Games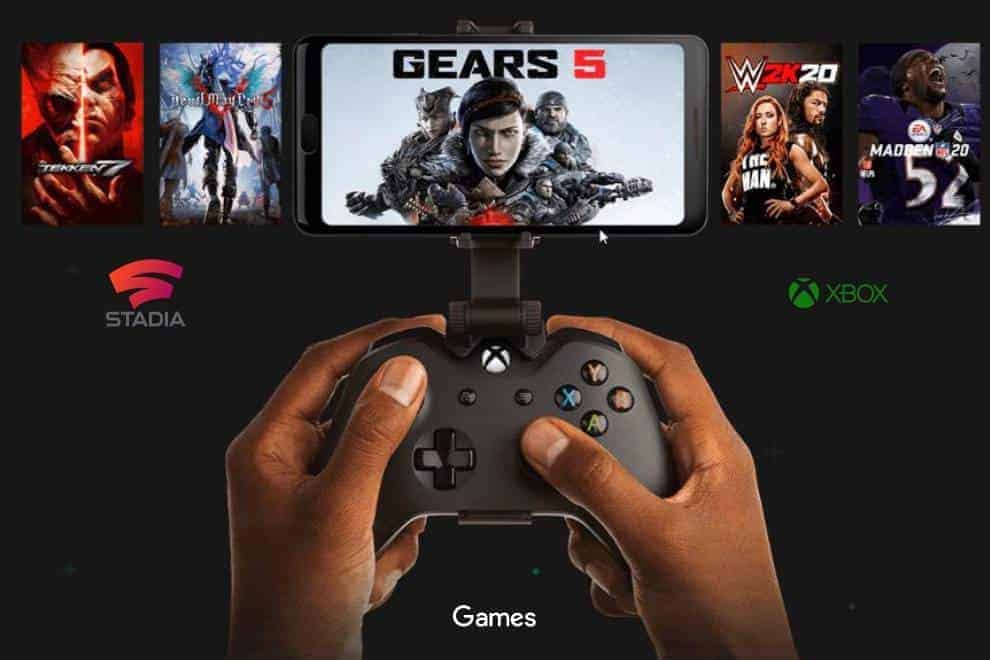 XCloud
Offers a list of cloud-enabled games that are rotated in and out of the Xbox Games Pass library
Wide catalog of 300 games (Spans over 5 generation of consoles)
Google Stadia
Basic level—free version—one has to purchase games and build up their library
(Exceptions are demos, free-to-play weekends, and two free games anyone can play: Destiny 2 and Super Bomberman R Online)
Pro offers a library of 200 games for the users to play (if the subscription is active)
6. Features
XCloud
Microsoft's popular Xbox Game Pass service to access a huge library of games from the cloud
Xbox Live along with cross-play capabilities in supporting games
Google Stadia
Stadia's State Share offers an enhanced version of a save state, but with added benefits
Crowd Play provides gamer the opportunity to join any live game stream also can jump to the version of the game and start exactly where they are
6. Price and availability
7. Compatible Devices
Xcloud Services
Any mobile device running on Android version 6.0 or greater
Any mobile device that has Bluetooth version 4.0+
Google Stadia
PC with chrome browser
TV with Chromecast Ultra
Pixel 2, 2XL, 3, 3XL, 3a, 3a XL, 4, 4XL, 4a, 4a XL, etc.
Samsung S8, S8+, S8 Active, Note 8
Samsung S9, S9+, Note 9
Samsung S10, S10+, Note 10, Note 10+
Razer Phone, Razer Phone 2
OnePlus 5T, 6T, 7T, 7T Pro 5G, 8T
XCloud
Xbox Game Pass Ultimate ($15/month)
Available in more than 22 countries
Google Stadia
Stadia Free and Stadia Pro ($10/month)—benefits listed above
Available in more than 20 countries
So, which is the Best Bet?
After comparing the two, it is clear that X-cloud and Stadia are functional cloud gaming services that provide different types of experiences to different users. If you want to go all out in game streaming, Stadia is the ideal choice given its advantages such as better device compatibility, stronger performance, and a lower price.
However, if you want to only try streaming, X-cloud will be suitable for you. You will get access to over 300 games that can be downloaded to your computer or played conventionally. Although you will be paying $15 per month for a Game Pass to try streaming, the prize includes an EA Play and Xbox Live Gold subscription. So, it is a far better option if you are into conventional gaming.