Every child is unique and learns differently. And that's why they deserve schools that can match their learning environment. Parents often can be seen finding and discussing the good, better, and best schools. Because they know, choosing the right school can make all the difference in their ward's academic career. So, school choice is important for your daughter or son to learn, succeed, and be happy. But how can you choose the best school?
Before choosing the right school best poised to effective learning for your child, here are a few things to remember:
You know you are best to make decisions about your child's education! You know his or her interests, needs, challenges, talent, quirks, and hobbies.
You have more options than ever before, from traditional public schools to public charter schools, private schools, magnet schools, online public/private schools, and homeschools.
Start searching before the school session starts i.e., Jan-Feb so that you will have enough time to choose the right one.
Remember your own time in school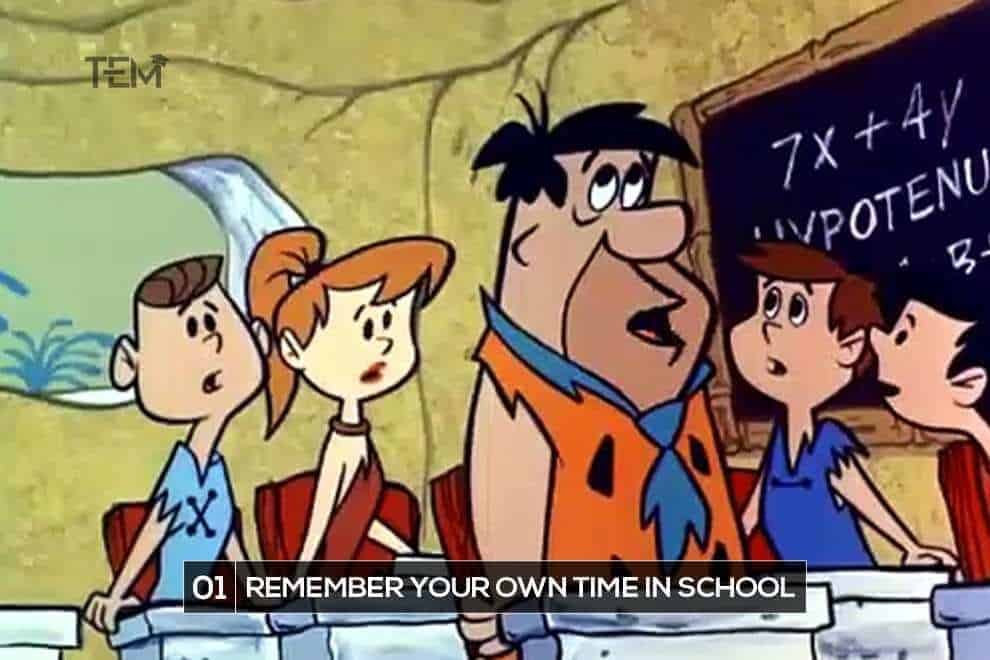 Yes, go back to your school memories. Remember your first day at school. How did you perceive the education? What you liked or hated the most? What were your challenges and how you dealt with them? All about your school will help you write down the best list of requirements. Put all your experiences in perspective and filter what different experiences you want your children to have.
Identify your goals for your child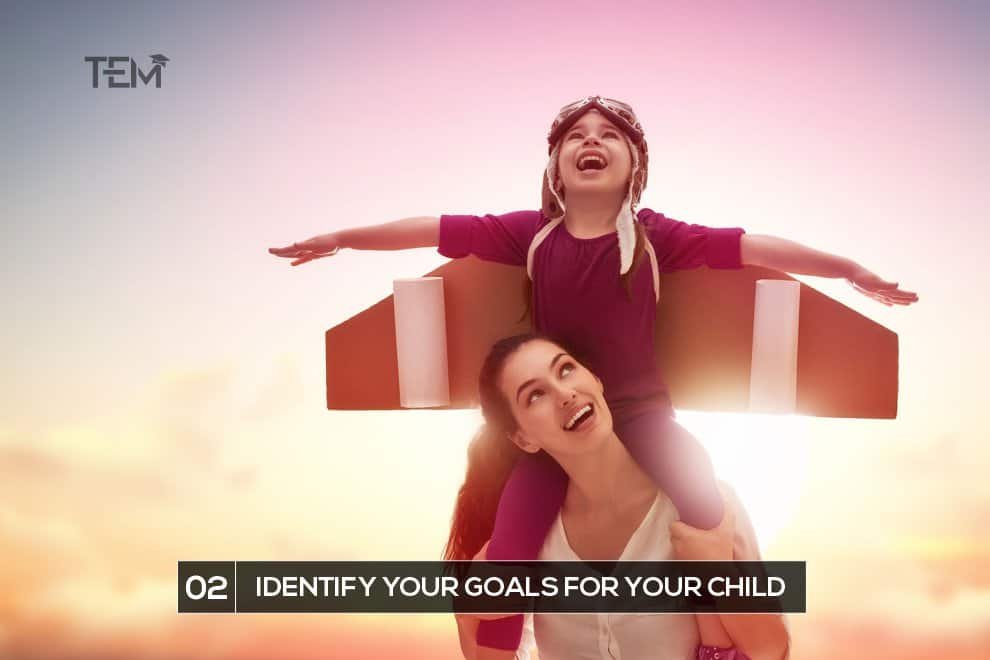 Determine what type of student your child is and what environment he or she needs the most to succeed in. What are your hopes, dreams, and goals for your child? What you want your child to be? Identify if your child has any specific learning needs? What matters most to you for your child's future? What are your child's strengths and weaknesses?
Gather information about learning the environment
Investigate the ideal learning environment for your child. Decide what you need from the school's learning environment? Does your child need an environment that cultivates creativity? Maybe, there's a specific theme or subject that motivates your child. Find out whether your child likes to participate in discussions or not? Or if then start discussing small things through performing physical activity.
Make a list based on academic performances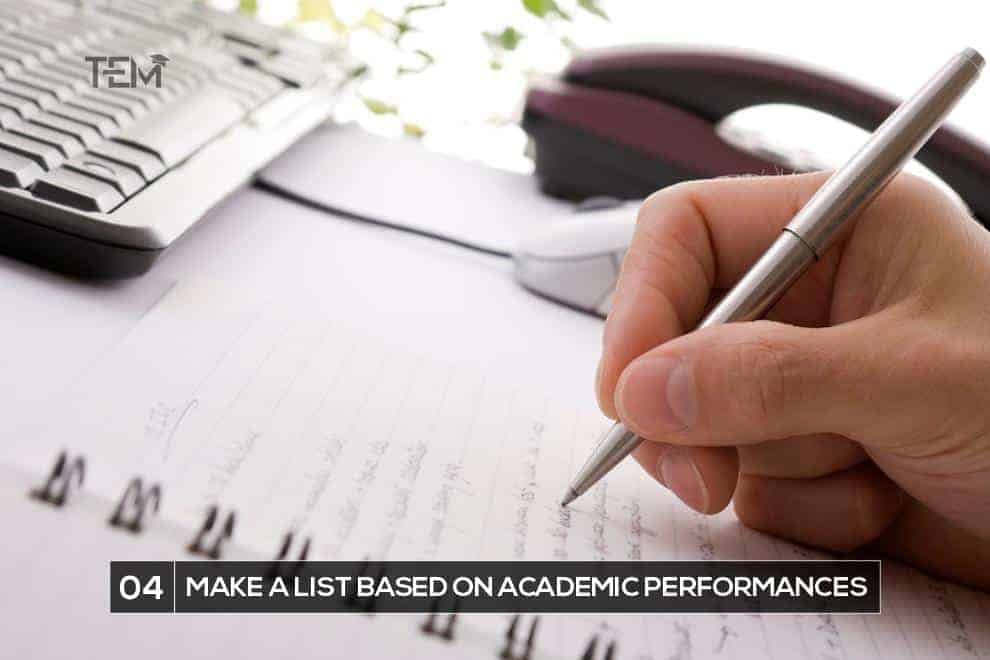 Compare schools' test scores. Have test scores risen or declined? Know the reputation and achievements school has received. Don't eliminate any school only because you think it might be hard to get in to or be too expensive. Make a list of the right schools in your area. Look up information about these schools online and make a separate list about what they offer. Don't forget to consider homeschooling and online schools, too. Start narrowing your list down and develop an initial shortlist.
Visit potential schools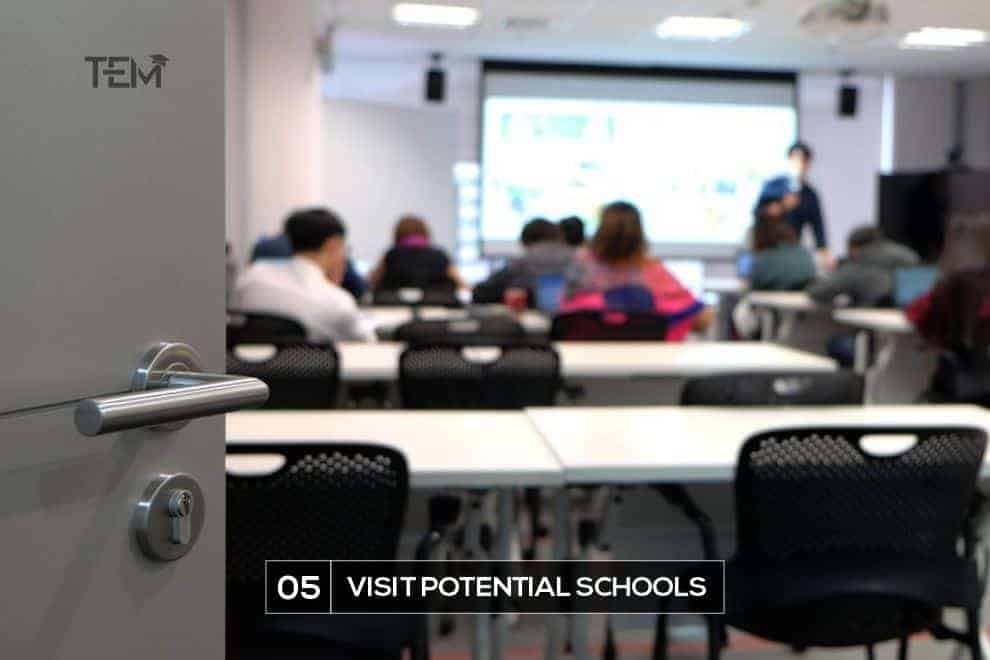 School tours are important. Contact the shortlisted schools and make an appointment for a visit. Ask many questions as possible, and take detailed notes. If possible, visit the schools and their classrooms during regular school hours, look around, and get a sense of those schools, teachers, approach, values, and culture. Ask throughout your tour, ask yourself: "Is this a learning environment where I want to see my child learning happily?" Better if you want to have your questions answered is to schedule an appointment with the school principal. Look out for an open parent-teacher meeting, or other school function to get insights about the attitudes of staff, students, and parents. If you've online schools in the bucket list, schedule a phone interview to ask questions.
Evaluate schools
After your tours, compare all the notes you took before you started your visits with all of your notes from those visits. Which are the best schools that meet your child's needs? When you're done narrowing your list to two or three schools evaluate the admissions criteria. Your child may need to be tested or interviewed in many ways, in case, start preparing him or her with noted requirements.
Discuss and select the best that meets your child's needs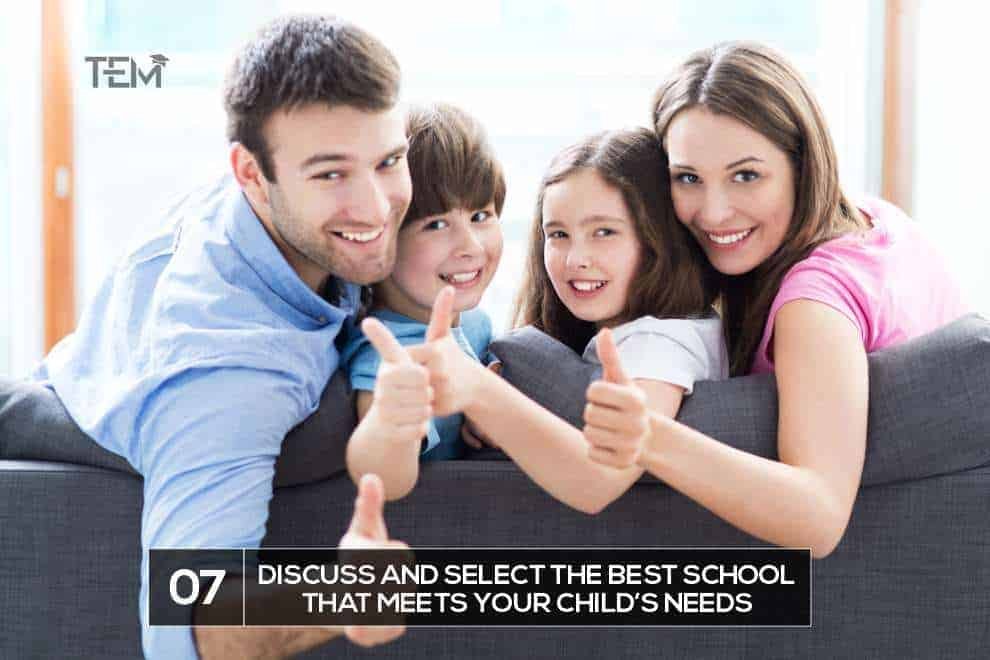 The importance of sitting family members together and sort out things makes us human. Discuss the school or learning environment that works best for your child. This is a very personal decision, so it needs shared ideas and every member's agreement, especially from elders. You can have this discussion on family meals or Sunday lunch. After you finalize the best, it's time to apply, submit applications, fill out paperwork, and get your child ready for his or her first day of school!
Also, Read Our 8 Step Guide For Choosing Best University for higher studies.