The business market is constantly changing with advancements in technology. Due to this, there has been an increase in the demand for employees skilled in the field of science and technology. Organizations are looking for employees who have the ability and skills to solve complex challenges and the knowledge to gather and evaluate evidence to make critical decisions.
To pace with such advances, several universities have included STEM education in their curriculum. As one of the prominent universities for STEM education, Harrisburg University of Science and Technology is dedicated to providing STEM education to its students and developing future leaders. The university has also been declared as the 'Top STEM University in the US by Corporate LiveWire for four consecutive years.
It works with the mission of offering innovative academic and research programs in the STEM fields that respond to local and global needs. Additionally, Harrisburg university fosters a diverse community of learners and provides access and support to students who want to pursue a career in science and technology. Apart from this, it also supports business creation and economic development.
Established to Revolutionize Education
Revolutionizing the education system, Harrisburg University was established to address the need of Pennsylvania's capital region for increased educational opportunities in the fields related to applied science and technology. The main vision of the university involves providing academic programs at undergraduate and graduate levels for a diversity of learners. This is done using student-centered, technologically advanced, and experiential learning designs that emphasize student success, with a sharp focus on specific interdisciplinary competencies and strong linkages to career development.
Nurturing Aspiring Leaders
Harrisburg University has a unique STEM-based curriculum that establishes the foundation for a student experience not found at any other private university. The students who are enrolled in this university are guided by a team of expert and experienced faculty who are respected leaders in their fields. With their guidance, students transform classroom education into careers that make a difference in the world. Students enrolling in Harrisburg University become a part of a diverse, vibrant community where the school and city are partners in the pursuit of excellence. Students from across the world enroll in Harrisburg University to pursue STEM education with the intent to broaden their knowledge, expand their horizons, explore the unknown, nurture their ideas, and grow into leaders.
A Platter of Courses
Harrisburg University provides academic programs at undergraduate and graduate levels for a diversity of learners using student-centered, technologically advanced, and experiential learning designs that emphasize student success with a sharp focus on specific interdisciplinary competencies and strong linkages to career development.
Some of the undergraduate courses offered by the university include advanced manufacturing, applied mathematics, biotechnology, computer and information sciences, and cyber security operations and management, and many more. Apart from this, graduate courses offered by the university include analytics, biotechnology, computer information sciences, consumer behavior and decision sciences, healthcare informatics, and others.
Offering Plethora of Academic Advantages
Harrisburg University offers several academic advantages to students pursuing careers in the STEM fields. With a visionary approach to preparing future leaders, the university is dedicated to providing hands-on experience to its students with sophisticated equipment and procedures, including the ability to solve challenges and make critical decisions. Additionally, it boasts a small student-to-faculty ratio that allows its students to enjoy meaningful interactions with the brightest minds in their fields.
To provide a great academic learning experience to students, the professors of the university routinely go above and beyond to ensure that they understand the subject matter and are prepared to go into the workforce. Harrisburg University employs student success coordinators to provide better support and experience to its students. The coordinators work with students to prepare them for the rigors of their coursework. The faculty integrates their corporate and industry experience to provide an incomparable experiential learning experience to students.
Promoting Diversity
Harrisburg University enrolls students from 110 different countries. The entire staff and the faculty of the university contribute and promote diversity and inclusion on the campus. Whenever an international student is enrolled, every member of the faculty supports and provides the best education and work for their successful future. In addition to this, the university promises affordable education, hands-on experience, expert faculty, unmatched campus facilities and technology, and a highly welcoming accessible community of learners to all aspiring international students.
Apart from all this, international students have access to the foremost science, technology, engineering, and mathematics curriculum in the U.S. The university provides an opportunity to learn from the foremost experts in the STEM fields along with the support of a diverse student body and staff in class and around campus. It also has an educational and cultural exchange program to prepare students for careers in science and technology. Moreover, advisors at Harrisburg University curate and select courses with visiting and online international students based on their language fluency, educational background, schedule, and interests. Additionally, the staff also assists visiting international students to find accommodation in the university's campus residences or at nearby off-site locations.
Ensuring Maximum Student Engagement
The campus of Harrisburg University has been designed in such a way that encourages students to engage in extracurricular activities and promote personal development. The university provides several opportunities and facilities to its students including vast dining options, diverse and exciting entertainment venues like theatres, museums, sports fields, and several others.
Additionally, to further connect students to the city, every student receives a free membership to the Harrisburg Young Professionals group. To encourage students to participate and make them aware of the participatory events, the student life team of Harrisburg University maintains constant contact and advertises these events to students.
Ensuring Rigid Safety Amidst Crisis
With the growing concern of the rise in cases of the new COVID variant, Harrisburg University is already prepared with the focus to ensure the safety of students. The university has pivoted to online learning using high-tech resources and knowledgeable professors and staff. Though undergraduate students returned to in-person classes, the graduate programs are still taught remotely due to the pandemic. To avoid hampering the student's education due to online learning, the professors and staff of Harrisburg University provide constant support and guidance. Additionally, the university will also continue to use its resources to help contribute to the global effort against the outbreak.
Besides taking several preventive measures for its students and faculty, the university is also committed to contributing to society and helping in responding to the unprecedented humanitarian crisis. It contributed its efforts by harnessing the university's 3D printers to produce free face shields for healthcare professionals and frontline workers. In addition to this, the university also contributed by conducting research, lending expertise, facilities, and more.
Future Expansion Plans
Harrisburg University plans to expand and offer its academic and research programs to other parts of the United States and the world. The university currently functions on a downtown campus, delivering classes in a specially built tower and offers housing to students by rehabbing historic commercial buildings. The university plans to expand and build a $100 million Education Center in downtown Harrisburg. The state-of-the-art center will house Harrisburg University's health sciences, advanced manufacturing, and interactive media programs, meeting the needs of employers for a skilled workforce and the needs of students for accessible, rigorous learning and leadership training in surging fields.
Note to Students: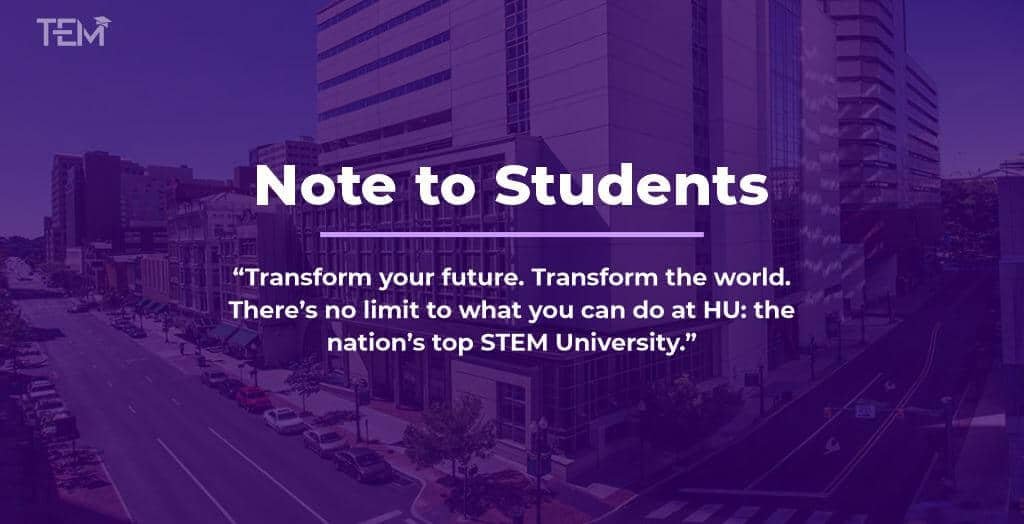 Read full Magazine here: The 10 Most Prominent Higher Education Universities To Watch In 2022