Top 25 Scholarships for International Students in USA
The United States of America (USA) trusts in education as the backbone of their growth. That's why the government, foundations, schools, and organizations are aiding students around the USA with fully Funded Scholarships. The USA is well-known as one of the best study destinations loaded with some of the top-ranking universities in the world also; it is one of the most expensive nations to pursue higher studies from. Now, you might know that you need to find some scholarships for college.
Here is a list of the top 25 scholarships in the USA for international students.
1. Foreign Fulbright scholarship
The Foreign Fulbright scholarship is on the first position in USA for international students to pursue a Master's or Ph.D. degree. The scholarship can also be awarded for non-degree postgraduate programs. Scholarship range $ 8,000 to $ 30,000.

Scholarship Sponsor: US Government

Scholarship Type: Fully-Funded
2.MasterCard Foundation Scholars Program
The University of California has partnered with The MasterCard Foundation that believes education is catalyst for social and economic advancement. The aim of this program is to develop ethical & energetic young leaders that will drive a social & economic transformation in Africa. The program has committed over $ 1.2 billion to support the education of more than 40,000 international students.

Scholarship Sponsor (s): MasterCard Foundation & University of California

Scholarship Type: Fully-Funded (for Africans)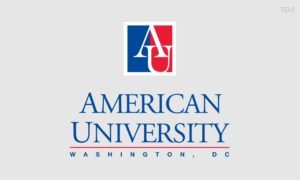 3. American University Scholarship
American University Scholarships in USA for international for international students is American University (AU).The merit scholarship range from $ 6,000 to $ 25,000 per academic year.

Scholarship Sponsor: US Government

Scholarship Type: Partially-Funded
4. AAUW International Fellowship
For more than 130 years American Association of University Women (AAUW) has funded the scholarship for international students, more than $ 115 million to over 13,000 women. AAUW International Scholarship for full-time study (graduation & post-graduation) or research in the United States to women who are not citizens or permanent residents of U.S. The Scholarship amount is approximately $ 5,000 to $ 30,000.
5. Harambe Fletcher Scholarship
Fletcher awards Scholarships for international students worth over $ 7 million every year. The scholarship is applicable only for tuition awarded on the basis of merit to both U.S. citizens and non-U.S. citizens. Scholarship amount is over $ 5,000 per year for an individual.

Scholarship Sponsor: Harambe Entrepreneur Alliance

Scholarship Type: Partially-Funded (only tuition fee)
6. Humphrey Fellowship Program
This fellowship program provides 10 months of non-degree academic study and related professional experience in the United States. Thirteen major Universities host this fellowship program with approximately 200 scholarships awarded annually.

Scholarship Sponsor: U.S. Department of States

Scholarship Type: Fully-Funded
7. Amherst College Scholarship
Amherst college scholarship is another financial aid that provides scholarships for international students. This program has provided scholarship of more than $ 58 million in year 2020-21. With financial aid packages this fellowship program has replaced almost all loans with scholarship grants.

Scholarship Sponsor: Saint Andrew's Society of The State of New York

Scholarship Type: Partially-Funded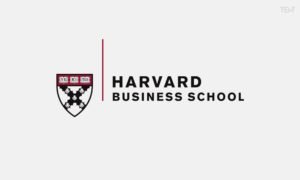 8. The Harvard MBA Scholarship
The Harvard MBA is one of the world's leading business programmes. This Scholarship is granted once every two years for a two year course at Harvard Business School.

Scholarship Sponsor: Boustany Foundation

Scholarship Type: Partially-Funded (only tuition fee)
9. Harvard Business School
The Harvard Business school full scholarship was created in 2010 by Seven Up bottling company of Nigeria to commemorate its 50th anniversary and aligns with the Company's overall vision of creating a greener future for promising Nigerians. This Scholarship for international students (Nigerian) covers tuition, board, and travel expenses for both years of the MBA program.

Scholarship Sponsor: 7Up

Scholarship Type: Almost Fully-Funded (tuition, board, and travel expenses)
10. Google Lime Scholarship
Google's education and scholarship programs aim to inspire and help students with disabilities to work toward their academic goals in the field of computer science. The Scholarship amount is approximately $ 5,000 to $ 10,000.

Scholarship Sponsor: Google

Scholarship Type: Partially-Funded $ 10,000 (studying in the U.S.) and $ 5,000 (studying in the Canada)
11. Zawadi Africa Education Fund Program
This Fund program was incorporated in year 2002 to provide scholarship for academically gifted girls from Africa to pursue higher education in the USA, Uganda, Ghana, South Africa and Kenya. The Partners & Donors of this scholarship are Coca-Cola, Google, Microsoft, DHFL, etc.

Scholarship Sponsor: Zawadi Africa Foudation

Scholarship Type: Fully-Funded
12. The Campbell Foundation
The Campbell Foundation Fellowship program is a paid two-year opportunity to gain professional hands-on experience in the field of environmental grant making. One Fellowship will be awarded in each of our Initiative programs (Civic Engagement, Agriculture).

Scholarship Sponsor: Campbell & Company

Scholarship Type: Fully-Funded
13. Colby- Sawyer college
This is one of the 15 best scholarships in USA for International students. The scholarships range from $ 20,000 to $ 26,000 per year.

Scholarship Sponsor: Colby-Sawyer Financial Aid

Scholarship Type: Partially-Funded
The program identifies and supports outstanding scholars at the start of their careers to attain excellence as they advance in their various careers. Academy Scholars are appointed for a two-year, in-residence, postdoctoral fellowship at The Harvard Academy for International and Area Studies, Harvard University, Cambridge, MA.

Scholarship Sponsor: Harvard University

Scholarship Type: Fully-Funded
15. East Tennessee State University
East Tennesse State University (ETSU) awards scholarships on the basis of merit to new out-of-state students, including international students, with interests in the arts for graduate and undergraduate degree. The Scholarship amount is approximately $ 5,000 to $ 13,000.

Scholarship Sponsor: ETSU Health

Scholarship Type: Partly-Funded
16. Civil Society Leadership Awards (CSLA)
The Civil Society leadership Awards (CSLA) offers fully-funded scholarships to international students who clearly demonstrate academic & professional excellence. The program offers Master's degree in areas like, economics, communications, journalism & media, human rights and few others.

Scholarship Sponsor: Open society foundation

Scholarship Type: Fully-Funded
The AU Emerging Global Leader Scholarship promotes educational access and opportunity while enhancing international divergence. The AU EGL covers expenses (tuition fee, room and board fee) while few expenses are uncovered like, airline ticket, books and a mandatory health insurance.

Scholarship Sponsor: US Government

Scholarship Type: Partly-Funded
18. International Merit Scholarship
IOWA State is committed to enrolling over 700 scholars and provides access to programs & services to help international students achieve their goals and objects. The international Merit Scholarship is awarded to students who have demonstrated strong academic achievements. With Iowa State University's new One App scholarship portal, undergraduate students can submit scholarship applications in one system.

Scholarship Sponsor: IOWA State University

Scholarship Type: Almost Fully-Funded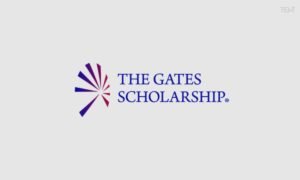 19. The Gates Scholarship
One of the biggest and best scholarships available for students is the Gates Scholarship that targets students who are extremely good with their academic record. Every year 300 students win the Gates scholarship that covers any unmet need and self-help aid for up to 5 years.

Scholarship Sponsor: Bill & Melinda Gates Foundation

Scholarship Type: Fully-Funded
20. Illinois Wesleyan university scholarships
The Illinois Wesleyan university scholarship is one of the top scholarships in USA for international students. Illinois Wesleyan is able to award merit scholarships and need-based financial aid for international students in each first-year entering class on the basis of academic achievement and test score in the entrance exam. Two full-tuition scholarships are awarded each year to highly qualified international students based on their talents, interests and academic achievements.

Scholarship Sponsor: Illinois Wesleyan university

Scholarship Type: Partly-Funded
21. Microsoft Research Graduate
The Microsoft Research Graduate Women's Scholarship is a fully funded scholarship program for marvellous women graduate students. The grant recipients will receive a funding up to $ 30,000 for academic year 2021-2022 to help increase the number of women pursuing Ph.D. The scholarships range from $ 10,000 to $ 30,000 per year.

Scholarship Sponsor: Microsoft

Scholarship Type: Fully-Funded
22. Harvard University Environment
The program was created by the Harvard University Centre to enable recent doctorate recipients to use & expand Harvard's resources to tackle complex environmental problems. This fellowship program includes the salary of $ 70,000 per year, travel allowance worth $ 3,000 and a health insurance.

Scholarship Sponsor: Harvard University Centre for the Environment

Scholarship Type: Fully-Funded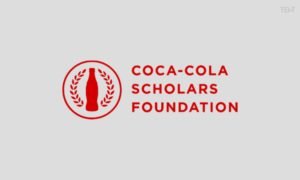 23. Coca-Cola Scholars Foundation (CCSF)
The CCSF scholarship program is an achievement based scholarship awarded to students recognized for their ability to lead and serve their communities. Every year 150 scholars are selected to receive this $ 20,000 scholarship. The scholarships range up to $ 20,000

Scholarship Sponsor: The Coca-Cola Company

Scholarship Type: Fully-Funded
Students from all over the globe are invited to apply for the IBM Postgraduate student fellowship program. This fellowship program is of 2 year grounded on major IBM research areas like, AI, cloud, data science, etc. and is fully funded. This fellowship program is considered to be one of the best scholarships for international students in USA, majorly in computer technology.

Scholarship Sponsor: IBM

Scholarship Type: Fully-Funded
25. New York University Wagner Scholarship
The NYU Wagner offers a number of competitive, merit-based scholarships to help students finance their degree, around 20 percent of enrolled students are awarded this scholarship. The scholarships are of both types, part-time & full-time ranging from $ 25,000 to $ 47,000.

Scholarship Sponsor: New York University

Scholarship Type: Partly-Funded