Over the past few years, global education has seen immense changes including positive advancements and innovative ideas. Technological touch and easy internet access have opened boundless opportunities in front of students worldwide. Given the number of options available today, it is a challenge for students to choose an appropriate institution that becomes a good fit according to their educational requirements and financial situations.
Long Island University is one of the institutions that is distinguishing itself from the competition with its comprehensive education and has become a unique choice for students. The university is led by Dr. Kimberly R. Cline (President). She is an experienced and brilliant leader contributing to the success of students and imparting impactful education.
Directing a Century-old Institution
Dr. Kimberly R. Cline is an enthusiastic personality and an esteemed individual in the education sector. Along with a Bachelor of Science in Industrial Relations, she also holds a master's degree in Business Administration as well as Juris Doctor and Doctor of Educational Administration degrees. She has been serving as the 10th President of Long Island University (LIU) since July 2013. Being at the helm of one of the largest and most comprehensive private universities in the country, Dr. Cline has led this century-old institution through a transformational process. This has provided students with exceptional educational opportunities that emphasize experiential learning and excellence in teaching and research.
During her tenure, Dr. Cline has always been active in launching new schools, centers, and career-ready programs at the university. The purpose behind this is to increase retention and graduation, attract high-achieving students, and improve philanthropy. It also exposes students to high-demand academic programs with innovative leadership.
The University of the Future
Long Island University (LIU) was established in 1926 in Brooklyn, New York with the mission of educating students to be global citizens. Considering the shifting of more families in urban and suburban areas of New York, the University expanded its horizons by acquiring a 330-acre estate on Long Island's Gold Coast in 1951. The university holds a goal of building The university of the future with high-spirited campus life and engaged learning. Keeping liberal arts and sciences at the core, it ensures quality education of students with foundational knowledge. It not only welcomes a diverse student body but also fosters an inclusive campus community.
Profusion of Distinct Opportunities
LIU provides a wide range of academic programs and educational opportunities to students around the globe. The university allows access to complementary tutoring services, career counseling, and various workshops through its LIU Promise initiative. In this program,
Success Coaches guide students throughout their educational journey at the university. Students can not only have discussions with their career coaches for advice but also engage themselves in building networks and finding mentors. Moreover, they have access to premier NCAA Division I athletics programs, student-run clubs, and businesses. The excellent faculty members help them in acquiring internships and exceptional careers.
National Exposure
Under Dr. Cline's guidance, LIU has garnered international exposure and recognized excellence. The College of Veterinary Medicine joins Cornell University, Tufts University, and the University of Pennsylvania as one of four veterinary colleges in the northeast. The Roc Nation School of Music, Sports, and Entertainment resulted from a partnership with LIU and Jay Z, offering talented students prestigious internships and access to top leaders in the sports and entertainment industry. The Roosevelt School, joining with the Society of Presidential Descendants launched National Civics Day and provides students access to world leaders – President Biden, former President Bush, former President Clinton, and top diplomats from around the world. Dr. Cline has also maintained important relationships and partnerships leveraging industry leaders and icons as well as professors and guest lecturers. Additionally, she has expanded LIU's Division I athletic program to 37 sports, with championship teams.
Dr. Cline has worked persistently with the goal to magnify students' experiences. She has helped many students by increasing Hope Scholarships for those who need significant financial assistance. She has put in tremendous efforts to partner with the Barclay's Center, home to the Brooklyn Nets, and is working with Live Nation to restore the legendary Brooklyn Paramount Theatre as a top entertainment venue. She has also supported the foundation of the School of Film and Digital Media that cherishes students' talents and is led by an advisory board featuring former Paramount Pictures Executive Michael Tadross, award-winning actor and TV host Whoopi Goldberg, and iconic Broadway producer Wendy Federman.
Technological Advancements
Enunciating her thoughts on technology advancements and achievements at Long Island University's campuses, Dr. Cline says that the university is a leader in technological innovations in the country. It not only developed a Digital Health Institute but also partnered with Fortune Future 50 Company Dassault Systems and was named the only Center for Excellence in Life Sciences around the globe. The purpose behind this partnership is to train healthcare students in artificial intelligence and virtual reality applications in the medical sector.
The university has introduced an Apple-authorized campus store called Browse that serves as an all-purpose tech center. The launch of digital campus IDs further introduced a new level of technology and expanded the university's partnership with Apple. The university has built state-of-the-art labs and recruited elite faculty who earn important grants for research and development. As a result, LIU is ranked among the top 7% of research institutions in the country with high research activity by the Carnegie Classification of Institutions of Higher Education.
Recognized and Influential Persona
Dr. Cline has been featured in the Long Island Press Power List of the 50 most influential people on Long Island and the inaugural Long Island Power 50 by City and State. She has also been honored as one of Brooklyn's Women of Distinction. Moreover, she has served as a past chair of the Board of Trustees of the Council of Independent Colleges and Universities as well as chaired as a member of the board of the Center for Creative Leadership. Currently, she serves as a board member of the Long Island Association.
LIU Strategic Plan: Embarking a Way to 2030
With the vision to become a nationally recognized, globally engaged teaching and research university, LIU has planned future academic programs that will provide students with a plethora of career opportunities and build a generation of strong, well-educated leaders. The university has introduced its strategic plan through 2030 that includes competitive and relevant programs catering to the workforce requirements. For a sustainable future, it has planned to launch programs that will support global leadership by establishing a culture of creativity and knowledge development. With ground-breaking academics and innovative programs, LIU strives to provide excellent education to students.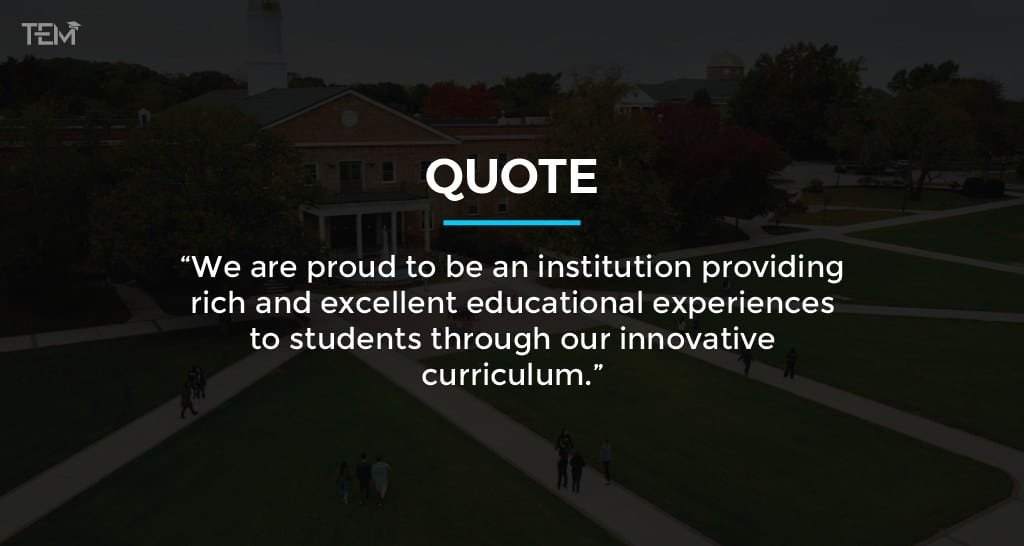 ALSO READ: The 10 Inspirational Education Leaders, 2023