Today, the value of reputed and quality higher education has increased more than ever. Quality higher education equips students with the key abilities required to flourish in the competitive industries and, in addition, provides a well-paid job at a reputable firm. As a result, today's students seek prestigious higher education institutions that can meet their academic, athletic, and personal needs while also preparing them for the future.
Located 85 miles southwest of the Twin Cities of Minneapolis and St. Paul, Minnesota State University is a prime example of a higher educational institute providing top-notch educational opportunities to students. The Council on Undergraduate Research has named Minnesota State University as one of the top 20 universities in the country for undergraduate research.
Reputed Foundation
Minnesota State University started as Mankato Normal School, which served only 27 students and, since then, it has been an institution where big ideas meet real-world thinking. The Journey from school to university has been remarkable as the school became Mankato State Teachers College in 1921, Mankato State College in 1957, and Mankato State University in 1975. In 1998, it was eventually established as—Minnesota State University, Mankato.
As one of the largest providers of graduate education in the state, Minnesota State Mankato's College of Graduate Studies and Research provides students with innovative, nationally acclaimed programs at value for money. The University has established a reputation for offering top-notch programs that offer chances for scholarly, artistic, and research endeavors that cater to the requirements of its students and those of state, area, and the entire world.
Exceptional Academics with Career Cushion
Minnesota State Mankato's academic quality is recognized through its accreditation by the Higher Learning Commission. The University provides a wide range of degree programs, certificates, and chances for success both inside and outside the classroom. In addition to over 85 graduate programs, including master's, specialist, and doctorate degrees, the university provides over 130 undergraduate programs of study, including 13 pre-professional programs.
These programs are offered through six academic colleges: Allied Health and Nursing; Arts and Humanities; Business; Education; Science, Engineering and Technology; and Social and Behavioral Sciences. Several of the programs, or portions of them, are also offered through various University Extended Education venues, including the facility at 7700 France in Edina and at the Normandale Partnership Center.
There are 90 academic programs that hold specialized accreditation, certification, and recognition from 24 different recognized accrediting agencies. Six non-academic programs also hold specialized accreditation, certification, or recognition. Some of the beneficial programs and scholarships include:
The university's aviation program collaborates with Sun Country Airlines and Delta Air Lines to offer students employment options after graduation.
With Scholarship Finder, students can apply for scholarships in one place while having their needs and skills matched with scholarship requirements.
Three TRIO programs run by the Minnesota Department of Education: Upward Bound, Student Support Services, and Educational Talent Search serve underrepresented high school and college students.
The University also offers over 25 programs at various Twin City sites, including graduate business, educational leadership, and nursing degrees. At least 50 programs are offered online or in conjunction with classroom instruction.
Years of Teamwork
Over the years, Minnesota State University has had 12 presidents leading it to its remarkable success. In 2021, Dr. Edward Inch became the 13th president of the University. President Inch and the faculty, students, and staff are committed to solving problems, finding solutions, and making life better for people throughout the state, region, and global society.
Faculty members at Minnesota State University are researchers at the frontlines of their specialties. They assist students in using their knowledge to address challenges in the real world. Faculty and students use modern facilities, including a variety of research centers, for their research. With about 1,600 academic and staff members, including over 700 teaching faculty, and over 125,000 alumni globally, the university is home to over 14,000 students, including over 1,170 international students from 89 countries.
Campus, Health & Security
The Minnesota State University believes that a diverse campus is critical for students, faculty, and staff to be engaged and productive members of a global society. Vibrant campus life includes over 200 academic student clubs, intramural sports, leadership and religious organizations, honorary and professional fraternities and sororities, and special interest groups. The university also provides On-campus and Off-campus housing options for students according to their preferences and comfort.
On-Campus Housing: Minnesota State University provides housing in 11 residence halls on campus and a wide variety of living and learning options available for student success. The majority of first-year students attending Minnesota State University straight out of high school prefer to live on campus because of the academic counseling, social opportunities, and convenience of being close to classes and having meals supplied.
Off-Campus Housing: In order to assist students in making the best choice, the Student Activities Office keeps a list of some of the nearby off-campus housing possibilities. However, this housing is not affiliated with the campus.
Every student at Minnesota State University has access to high-quality, reasonably priced healthcare. Student Health Services include a certified on-site medical clinic, a full-service pharmacy, lab services, and health education. University Security supports the mission of Minnesota State University by maintaining a secure environment for living, learning, and working in partnership with the community it serves.
Versatility with Sporting Success
In sports, Minnesota State University ranked 24th for the 2018-19 season national standings in the Learfield Sports Directors' Cup, which honors colleges with comprehensive programming and achievement in men's and women's sports. The University also offers 20 intercollegiate men's and women's sports, including hockey, volleyball, soccer, softball, tennis, golf, swimming and diving, football, cross-country, basketball, track and field, wrestling, and baseball.
Nearly 600 student-athletes compete in the NCAA Division I men's and women's hockey (Western Collegiate Hockey Association), NCAA Division II men's baseball, basketball, cross-country, football, golf, track, and wrestling (Northern Sun Intercollegiate Conference), an NCAA Division II women's basketball, cross-country, golf, soccer, softball, swimming, tennis, track, and volleyball (all competing in the NCAA Division II).
Valuing Individual Growth
The primary focus of Minnesota State University is on students' personal growth. The University, coordinates, advises and offers students valuable connections, opportunities, and experiences. The university has adopted strategic priorities that are focused, attainable, and exciting. Over 200 officially recognized department groups, political organizations, recreation clubs, intramural athletics, social clubs, service, and religious organizations contribute to the thriving student life. New Student and Family Programs help first-year students get off to a solid start and some of them benefit from residential learning communities, where students who have the same major live on the same floors of the residence community and take classes together.
The annual International Festival and student-run Signature Nights, which highlight the cultures, food, and histories of the nations from which the University's student body continues to expand, are just two examples of the international lectures and cultural activities that take place on campus.
Quote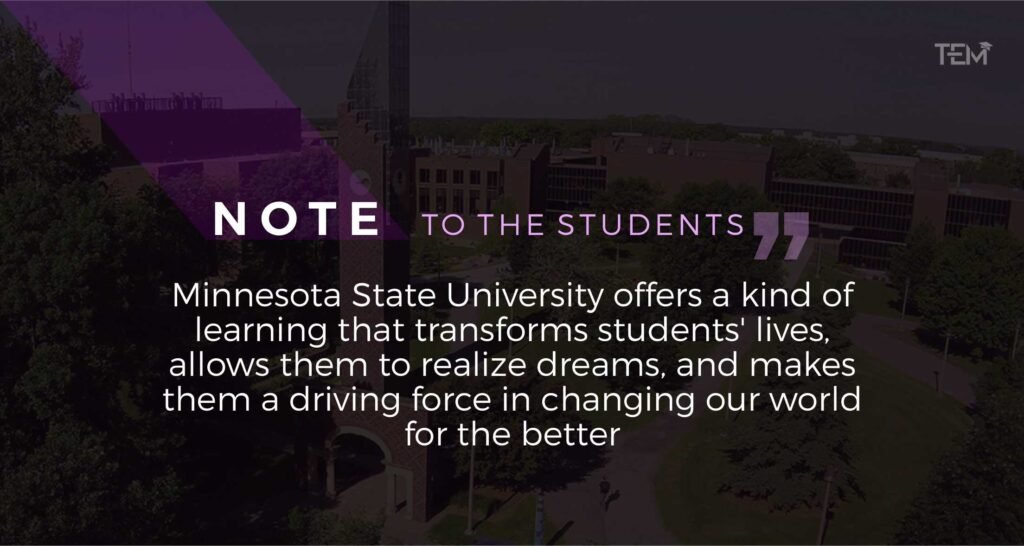 ALSO READ:  "Nursing Insights, 2023"