Writing is not just a hobby for some people, it is a passion for those who are working on it day and night. Many of them feel stuck in between the journey of writing their novel and others may not even be able to start their journey of writing. However, the world has witnessed some of the best authors who have expressed the most beautiful shades of human lives by using chunks of words. If you are willing to become a writer someday or if you are already an author then the most prominent advice you receive from others is to keep reading. So start your reading adventure by reading our blog on a priority basis. In this article, you will experience some amazing writing quotes from famous writers all over the world.
"A good story is a dream shared by the author and the reader. Anything that wakes the reader from the dream is a mortal sin." – Victor J. Banis
"Stories aren't made of language: they're made of something else… perhaps they're made of life." – Philip Pullman
"I always have two books in my pocket: one to read, one to write in." – Robert Louis Stevenson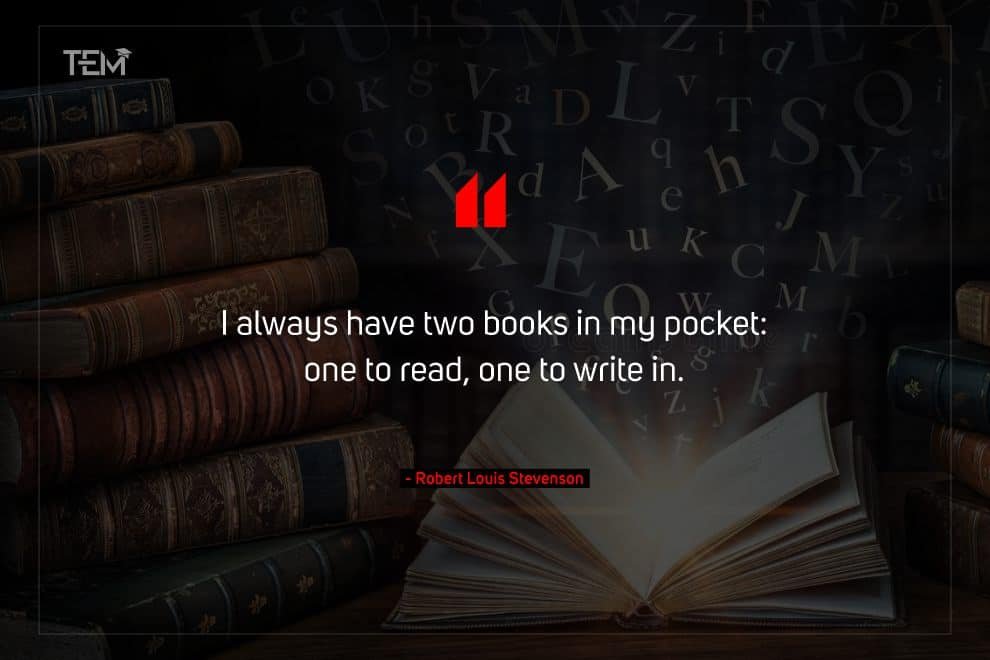 "If you don't have time to read, you don't have the time (or the tools) to write. Simple as that." – Stephen King
"Good writing is supposed to evoke sensation in the reader – not the fact that it is raining, but the feeling of being rained upon." – E. L. Doctorow
"Either write something worth reading or do something worth writing." – Benjamin Franklin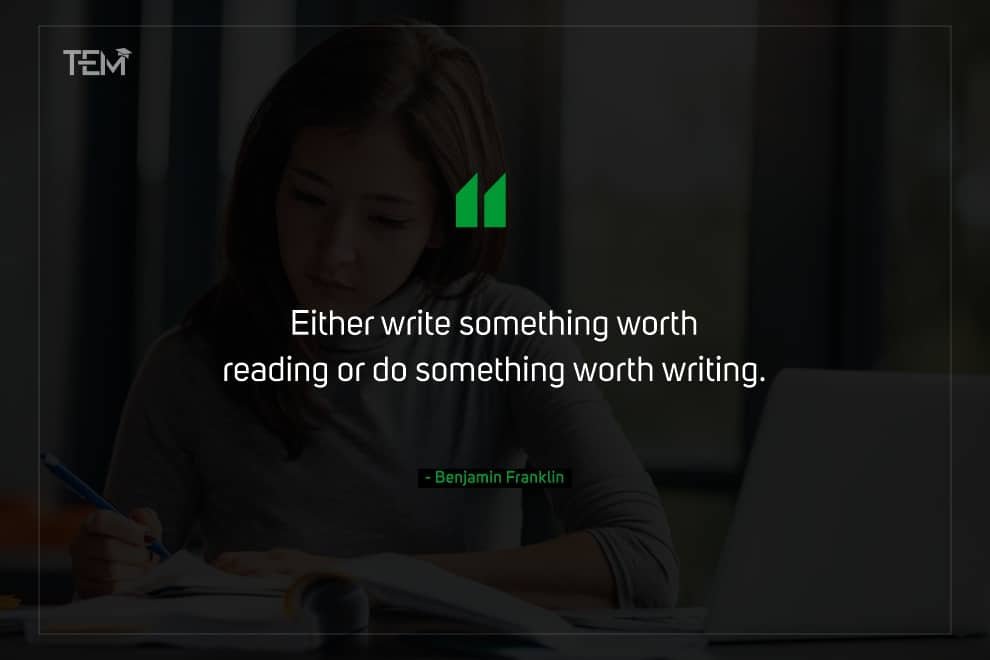 "Read a thousand books, and your words will flow like a river." – Lisa See
"The greatest part of a writer's time is spent in reading, in order to write; a man will turn over half a library to make one book." – Samuel Johnson
"There is no greater agony than bearing an untold story inside you." – Maya Angelou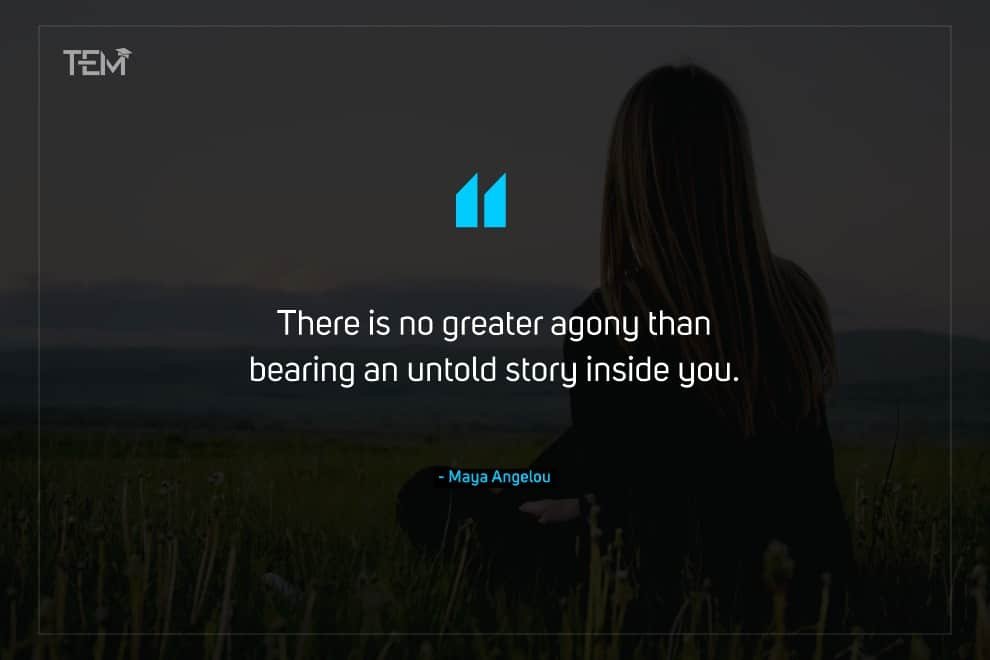 "The best time to plan a book is while you're doing the dishes." – Agatha Christie
"Write what should not be forgotten." – Isabel Allende
"I believe that writing is derivative. I think good writing comes from good reading." – Charles Kuralt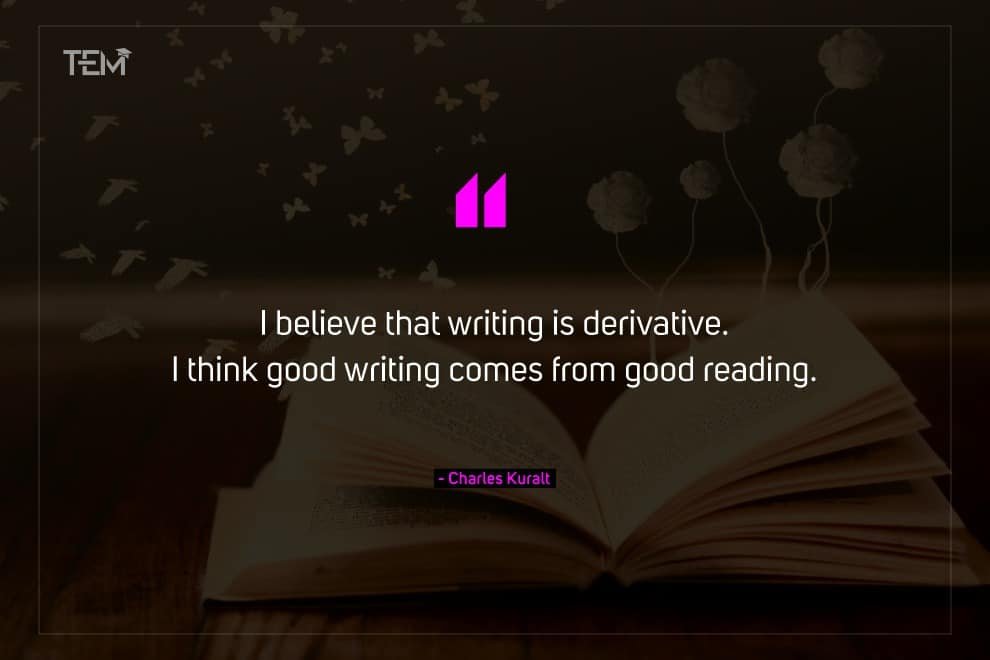 "If you wait for inspiration to write you're not a writer, you're a waiter." – Dan Poynter
"You don't write about the horrors of war. No. You write about a kid's burnt socks lying in the road." – Richard Price
"There's no better teacher for writing than reading… Get a library card. That's the best investment." – Alisa Valdes
Writing is the best way of expressing your inner thoughts. It paves the way to the untold story of your life. The more personal you write the more universal and relatable others can find. We hope you liked our writing quotes and helped you to start working on your writing skills.
ALSO READ: Top 15 Inspirational Morning Quotes to ignite your Day