Higher education is one of the most powerful tools available to provide students with a broader perspective on life and help them to grow both personally and professionally. It allows them to make better life choices for expanded opportunities and financial stability. Prominent institutions have seen and acknowledged the needs of students and are now providing them with unprecedented and student-focused learning experiences. Pennsylvania Western University is one such institution.
480 Combined Years of Academic Excellence
Commonly known as PennWest University, Pennsylvania Western University is the second-largest public university in western Pennsylvania. The newly named university touts nearly 480 combined years of tradition and academic excellence from three sister institutions – California, Clarion, and Edinboro. PennWest, which also includes a virtual campus, Global Online, harnesses the strengths of its three legacy universities, providing students with more options. Taking an innovative approach to higher education, PennWest, with its access mission, helps to make college make sense again for students concerned about the cost and the return on investment in a college education. Along with best-in-class programs, the university provides experiential learning opportunities and prepares students for careers in in-demand fields.
Personalized Experiences
PennWest faculty are experts in their fields and are committed to teaching and mentoring students, empowering them to become confident and successful life-long learners and professionals who make a difference in their families, their communities, and the broader world. Dedicated to teaching, our faculty provides experiential learning opportunities to students, both inside and outside the classroom through research, internships, and field experiences.
A Plethora of Excellent Academic Programs
PennWest University empowers students to prepare for strong careers through a broad array of nationally accredited undergraduate and graduate programs, career-focused learning, and an unwavering focus on student success. Offering graduate and undergraduate courses for students in a flexible way allows students to succeed in a course of study that suits their interests and needs. PennWest supports more than 100 undergraduate, graduate-level, and professional certificate programs for future career development, including bachelor's degrees in arts and humanities, engineering, business, communication, information science, social science, human science, and more, as well as graduate studies in a number of areas, including business, exercise science, library science, and nursing. PennWest degrees and certificates are designed around the needs of students, and opportunities abound for classes that will further their professional goals.
The Honors Program
The Honors Program at PennWest provides a select group of high-achieving students with a safe, supportive community where they can excel academically, socially, and personally.
Honors students pursue innovative research projects and join other talented students in classes taught by distinguished faculty. They are well-positioned to excel after graduation in a career or in graduate or professional school.
Qualifying students complete 24 honors credits of student-centered research and creative and intensive coursework in small classes taught by expert faculty. In between, students have an opportunity to select from a wide range of honors general education courses designed to prepare them for life after graduation.
Diversity and Inclusion
PennWest understands the importance of a vibrant and inclusive campus environment for students. The three campuses of California, Clarion, and Edinboro impart secure, comfortable on-campus residence halls that are second to none. At PennWest, students can choose from three unique campuses nestled in picturesque, vibrant towns. While each campus is different, they share a common goal – giving students the best possible experiences for scholars both in and out of the classroom.
Serving Students on a Global Level
Our Global Online virtual campus offers exciting online learning opportunities for undergraduate and graduate students interested in flexibility. PennWest Global Online students can gain degrees and credentials that give them an edge in the workplace. The flexibility offered by Global Online affords students all over the world access to a PennWest education taught by the same faculty who teach on our three physical campuses – California, Clarion, and Edinboro.
Supportive and Uplifting Community
Higher education can be expensive and access to a high-quality university education at an affordable price is critical at PennWest. In addition to one of the lowest tuition rates in Pennsylvania, PennWest currently offers about $14 million in scholarships annually to its students. Moreover, its financial aid counselors help students explore scholarships and other opportunities to support their future growth. About 80% of all students receive financial aid through scholarship programs on a merit basis.
Campus life at PennWest provides a warm, nurturing environment for all students. Whether a student prefers to live in a residence hall or commute from home, PennWest provides an ideal environment for learning. The university gives students a chance to find a place for themselves, allowing them to be grounded in who they are and shaping who they will be. The environment on all of PennWest's campuses, including its virtual campus, supports its students during the transition to college life and fosters opportunities for meaningful community engagement.
Maximum Student Engagement
The California, Clarion, and Edinboro campuses offer exposure to arts, culture, athletics, and opportunities to connect with alumni and regional businesses. The Student Government Association, athletic teams, and service groups are just a few of the opportunities for students to get involved outside of class. Students also get rich experiences through leadership and service initiatives, recreation, student-led clubs, and more. The university provides an extraordinary, personalized college experience, allowing students a chance to build leadership skills along the way.
Rising from the Pandemic
The integration of California, Clarion, and Edinboro provides a new approach to higher education while building a solid foundation for the university's future. PennWest has created a model for higher education around the world as they adapt to new enrollment and financial struggles.
Quotes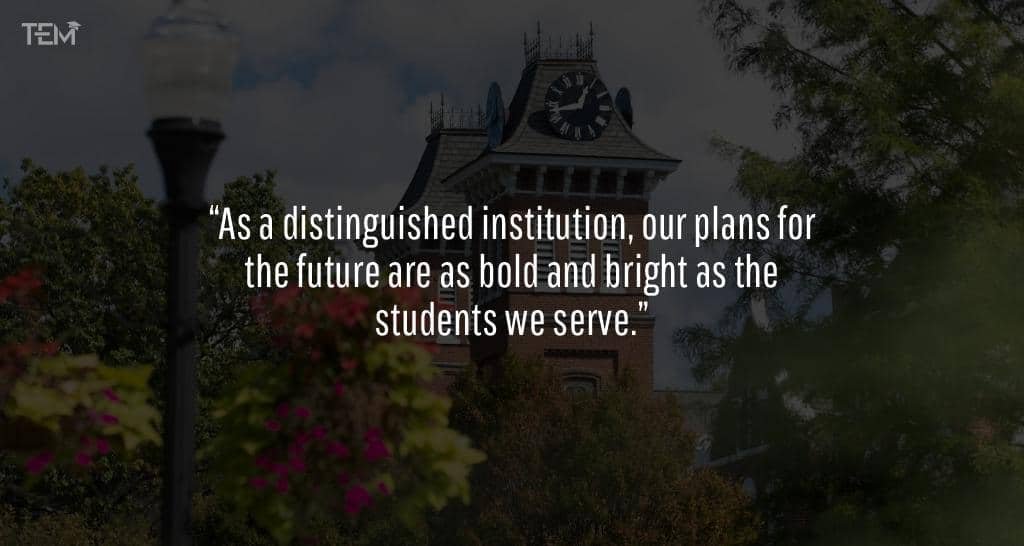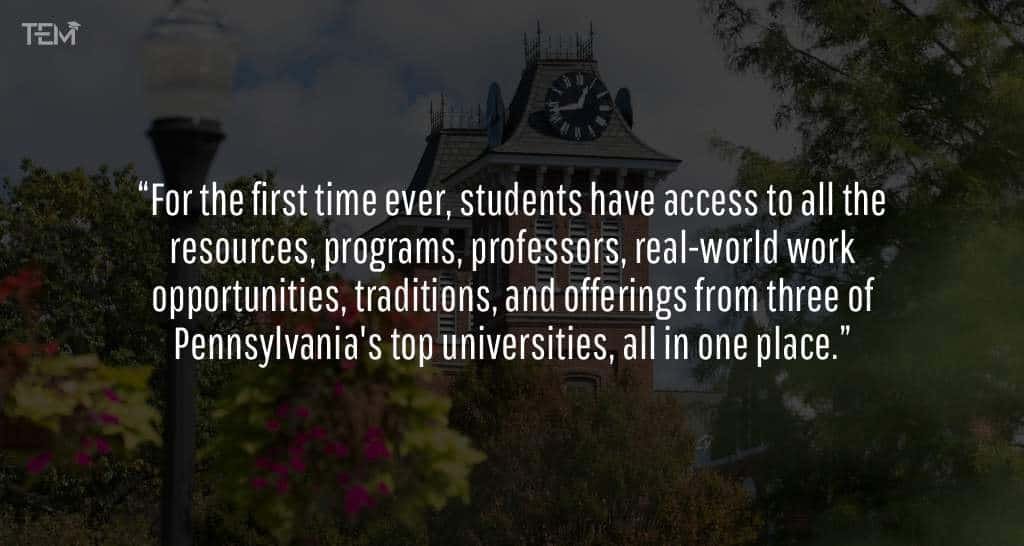 ALSO READ: Top 10 Software Training Institutes to look for 2023