Founded in 1963, Sacred Heart University (SHU) is currently the second-largest Catholic university in New England and one of the fastest-growing Catholic universities in the region. Known for its industry-leading programs, SHU has established a School of Communication, Media & the Arts (SCMA) to provide quality communication and media programs to its students. It is located in the Frank and Marisa Martire Center for the Liberal Arts—which includes a television studio, a film production soundstage (West Campus), a motion capture lab, a media theater and multimedia classrooms, post-production labs, and screening rooms.
Known as one of the best media and communication institutes in the region, SCMA is dedicated to developing lifelong learners who are creative and ethical communicators, artists and media professionals. It offers numerous undergraduate and graduate programs in advertising, public relations and corporate communications; film, television and digital media production; digital journalism and broadcasting; digital communications, media literacy and theatre arts, etc. SCMA is home to student radio and television stations, newspapers, magazines and the public relations and media production student clubs.
Quality Online and Hybrid Learning Experiences
The COVID-19 pandemic had halted in-person education around the world for a significant period. Sacred Heart returned to in-person learning last fall with smaller class sizes to ensure social distancing while also giving students the option to participate online. SCMA has been offering hybrid and online classes for over 20 years; however, the production classes were extremely challenging to teach—as they previously took place in SCMA's television, film and motion capture studios, on location, or in the post-production labs.
The institute consulted with its alumni and other industry professionals during the pandemic to redesign its production courses to integrate the new production methods and teach students those skills. The pandemic, thus, became an opportunity for SCMA to teach its students the skills necessary to succeed in a post-pandemic world as a communication and media professional. It promises to continue offering quality online and hybrid learning experiences when it is the right option for the students and makes sense for the course content.
Enhancing the VR Experience
SCMA is at the forefront of integrating virtual reality across its curriculum, including a dedicated Immersive Media and Mixed Reality major and an online degree in Strategic Communication and Public Relations that offer VR-enhanced courses. The institute also offered online summer courses to incoming first-year undergraduates during the pandemic that allowed them to meet together as a class in VR from their various locations before they came to campus in the fall.
Students in SCMA's online SCPR graduate program collaborate in VR spaces as well as learn how to use VR and other immersive media as communication and media professionals. In addition to offering specific courses focusing on creating and delivering VR content, SCMA students meet and collaborate using VR to enhance the learning experience. SCMA and the College of Arts and Sciences recently launched a VR lab that is collaborating with the Center for Excellence and Innovation in teaching to integrate VR across its liberal arts curriculum.
Adapting to the Changing Realities
SCMA consults with its Board of Visitors, executives in residence and alumni and also engages media companies and communication industry professionals to gauge what the industry needs and expects from the students. Employers are very receptive to SCMA's central commitment to educating creative and ethical professionals who are lifelong learners that think critically and creatively, and who can work collaboratively. The institute consistently modifies its curriculum to adapt to the changing realities of the 21st century and ensure that its students learn the necessary skills to compete for the best jobs after graduation.
Students at SCMA complete internships at leading communication and media companies as part of their coursework. The institute has developed partnerships with media outlets that include job interview days just for its students. In addition to portfolios and capstone projects that demonstrate the skills and qualifications necessary to land a job, SCMA offers workshops with industry professionals and Sacred Heart's Career Center that guide students through the job application process from resumes and cover letters, to networking, interviewing and negotiating.
Despite integrating new technologies like VR into its curriculum and using the latest tools for synchronous and asynchronous delivery, SCMA strives to put those technologies and methods to effective uses that benefit its students' learning and prepare them to succeed in their careers and life after college or graduate school. "This requires a commitment to a process of consistent evaluation and assessment that allows us to modify our teaching methods and revise our course content in response to student feedback as well as changes to the internal and external environment," says James Castonguay, Ph.D. (Founding Director of SCMA).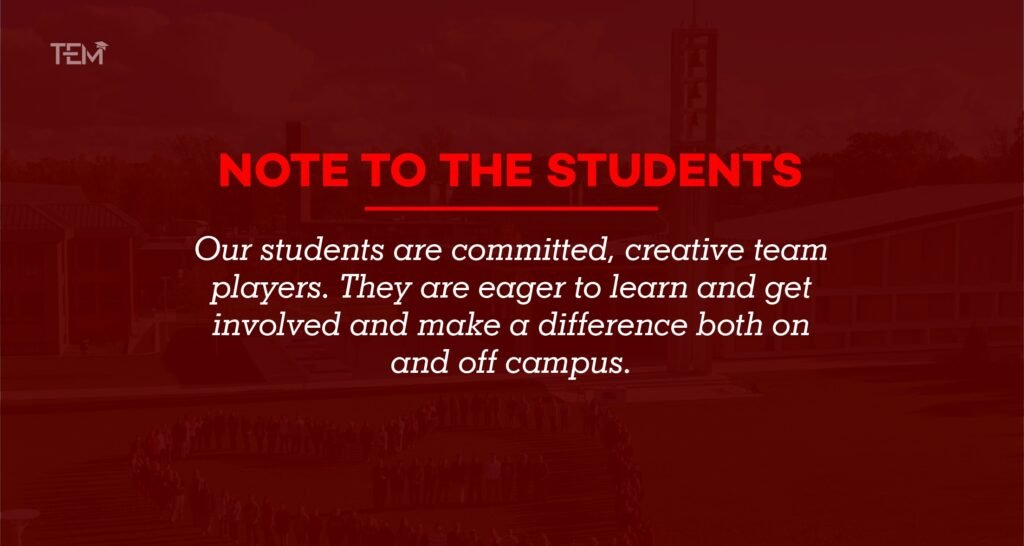 Maximizing the Opportunities
Castonguay believes that digital content creators will become more important in the near future as more businesses, communication companies and media outlets continuously need to engage their audiences. Graduates from SCMA enter the job market with a robust portfolio of digital content created through their coursework or internships. This creative content demonstrates the skill set needed to compete for a wide range of media and communications marketing jobs after graduation. Students graduate Sacred Heart with the ability to work collaboratively in a variety of roles, but can also function as a one-person communications marketing team that can both create and deliver digital content.
Alongside digital content, Castonguay also notes that social media strategists or social media content managers will continue to be in high demand, including those who can work with the newer platforms such as Instagram, TikTok and whatever comes next. Additionally, he also anticipates public relations will remain an important job sector in the future. SCMA graduates are all set to make the most of these emerging opportunities in the upcoming years.
Having immense experience in the educational sector, Castonguay advises students to be prepared to challenge themselves by getting out of their comfort zone. He wants students to follow their passion and their current interests as well as seek out new experiences and discover new passions. He wants them to engage with SCMA's experienced faculty of Ph.D.s and industry professionals outside of class during office hours and at many extracurricular events offered by the institute with media professionals and alumni.
"I recommend that students participate in our international learning opportunities and join one or more of the many clubs in their professional area of interest to build their portfolios beyond course projects," adds Castonguay. He further asks students to take advantage of SCMA's robust internship program and participate in one or more of its many international initiatives and community outreach programs. On the whole, he advises students to immerse themselves in all of the opportunities that SCMA offers both inside and outside the classroom.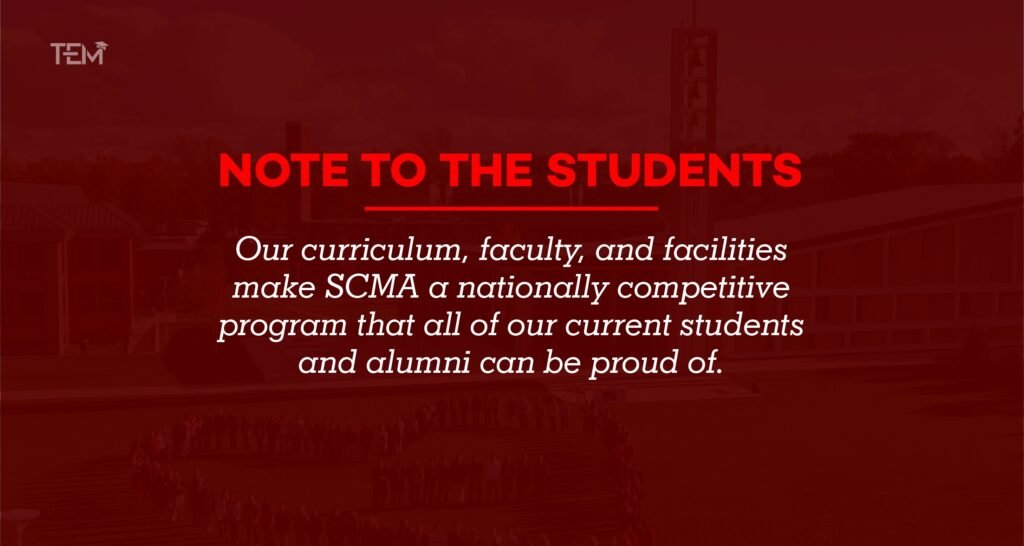 Read Full Magazine:- The 10 Best Media and Mass Communication Institutes of 2021