In the current generation, learning foreign languages is considered an ardent skill. It helps students master their respective native languages while helping them attain fluency in various diverse languages. Learning foreign languages has several cultural aspects along with educational and academic aspects. It is considered beneficial for understanding and learning about the cultural diversity spread across all hooks and nooks of the world. In the current era, learning foreign languages has proven beneficial in the long run, especially for students moving abroad to pursue higher studies and their concerned field of interest.
Presently, there are various institutes around the world offering diverse courses on foreign languages. However, students must opt for the ones which best suit and benefit their academic needs while helping boost their career prospects. Moreover, institutes teaching foreign languages must understand the academic needs of students and inculcate a curriculum which is not only communicatively effective but also distinctive and rigid. With an effectively designed and beneficial curriculum, SpeakPOLISH & SpeakLANGUAGES Center offers a place where students can undertake foreign language learning courses in a comfortable environment. The institute offers language courses in Polish along with courses in various other foreign languages.
Ruminative Educational Philosophy
SpeakPOLISH & SpeakLANGUAGES operates on the philosophy of providing a small place where people can find new companions and befriend them, read books, and learn. It is a school where one can interact and communicate with the teachers and seek their guidance and assistance for study materials and tests. The institute aims at building a place where one can feel the comfort of being at home.
SpeakPOLISH & SpeakLANGUAGES Center offers language courses not only for Polish speakers but also for foreigners. It started with establishing one institute in Katowice and is currently located in four different cities with huge offices. The institute has also established various SpeakCAFE shops where students can wait for the commencement of their lessons and communicate with others.
Goal-Oriented Approaches towards Education
SpeakPOLISH & SpeakLANGUAGES was established with the sole purpose of building the best language school in Poland and across the entire world. The institute is goal-oriented and began its operations to fulfill its purpose. SpeakPOLISH & SpeakLANGUAGES strives towards its goal of offering students the possibility of acquiring knowledge in a place where they can feel content and henceforth yearn to learn more, make friends, relate and explore a plethora of diverse experiences available to them. As a well-organized institute, it guarantees pedagogical and operational conditions for teachers to perform a good job until and unless they have promoted satisfactory learning for all the students.
Congenial Set of Courses
SpeakPOLISH & SpeakLANGUAGES is a language school which is focused on the Polish language and the other popular segments in Poland languages. It provides courses that are beginner-friendly and also effective for students on an advanced level. The institute offers four different types of courses:
One year (for 12 months)
Semester (for 6 months)
Intensive (for 2 weeks)
Private Classes
SpeakPOLISH & SpeakLANGUAGES provides courses for a visa and professional courses as well. The institute helps students with mastering their language education. Being a goal-driven institute, it strives to help assimilation in Poland by helping students with their Polish language. At SpeakPOLISH & SpeakLANGUAGES, students can also specifically learn Polish. They can continue with their respective education and acquire opportunities to secure a job in Poland.
Adaptive Learning Methods
As a language learning institute, SpeakPOLISH & SpeakLANGUAGES has been way ahead of its time. The institute has been leveraging the benefits and other aspects of hybrid learning for years. It provides both classroom courses along with online conversation classes. The institute has been inculcating such combinational forms of teaching for years. As a result, the institute did not undergo many problems that were raised due to the COVID-19 pandemic.
Although the drastic shift from a hybrid system to an online system was overwhelming and caused major concerns, SpeakPOLISH & SpeakLANGUAGES transcended through all odds. With tremendous positive feedbacks from the students, the institute strives to keep its focus intact on education.
Anticipating the growing popularity of online teaching platforms, SpeakPOLISH & SpeakLANGUAGES has established its individual online education platform—by understanding its suitability for various students. Many students do not prefer digital methods of teaching and for many others, the hybrid system of teaching is an ideal method. An important aspect of classroom classes is also the opportunity to meet friends and make friends, which was made difficult by the online form of teaching.
Highly Remarked by Students
With an adaptive and comprehensive curriculum, SpeakPOLISH & SpeakLANGUAGES offers language courses that are tailored to cater to the overall educational benefits of the students. Moreover, the courses are budget-friendly—making them more accessible and available to a greater percentage of students. The institute has been distinctively remarked for providing insightful education on language learning courses.
For instance, one of the students of the institute remarked, "The online conversation lessons are very informative and also enjoyable. The teachers are very considerate and supportive. The prices of the courses are reasonable. All in all, this is an excellent school." SpeakPOLISH & SpeakLANGUAGES' educational approach and philosophy are also trusted by many parents. Remarking the institution on its education ideologies, a parent quoted, "We are very pleased with our child's activities and progress."
Crisis Management with Effectiveness
The COVID-19 pandemic caused abrupt changes in the educational landscape. Educational institutes around the world were shut down and had to embrace digital modes of learning. The aftermath of the pandemic not only affected learning and education but also had severe impacts on emotional levels. Numerous students faced difficulty adapting to such sudden transitions, while most of them found it hard to cope-up with the latest normalcies.
During such difficult times, SpeakPOLISH & SpeakLANGUAGES adapted to only online classes to keep up with the education of the students. The institute faced various problems such as keeping the students happy and motivated throughout the course while instituting changes in teaching methods amidst the challenging times.
Ensuring Mutual Benefits
During the pandemic crisis, SpeakPOLISH & SpeakLANGUAGES not only ensured the education of its students but also ensured ample resources and training for the teachers. The institute introduced necessary training for the teachers to help them adapt quickly to the new reality. The abrupt transition was not easy and in most cases, it was extremely challenging—with students expressing preferences for more conventional classroom learning practices.
The institute provided the best support to its students amidst the challenging times by proposing various attractive offers along with providing optimized quality of learning. It ensured to maintain the pace of students' education along with their physical health and safety.
To comply with the rules and regulations imposed by the government because of the pandemic, SpeakPOLISH & SpeakLANGAUGES ensured social distancing norms by regulating 2 meters distance between every individual and regular sanitization of the school place and classes. To ensure students' safety, the institute ensured that they regularly sanitized their hands and used masks.
Embracing Changes in Educational Sector
The educational sector is a forever transforming industry. The introduction of the latest trends and harnessing of various technological advancements has pivoted the educational landscape towards new horizons. With new changes being introduced on regular basis, the updated and latest curriculums garner the students' evolving academic needs. However, with the onset of the pandemic, 2020 has contributed to tremendous changes in the educational sector.Leveraging these changes, SpeakPOLISH & SpeakLANGUAGES has been able to evolve in the education sector with its holistic ways of online teaching and effectual curriculum to keep the students interested in studies during challenging times. The institute also ensured that the teachers acquire knowledge to achieve educational success. Envisioning a further prospering educational landscape, the institute plans to inculcate and teach different other languages in 2021—a year to modulate plans and apply them in successful ways.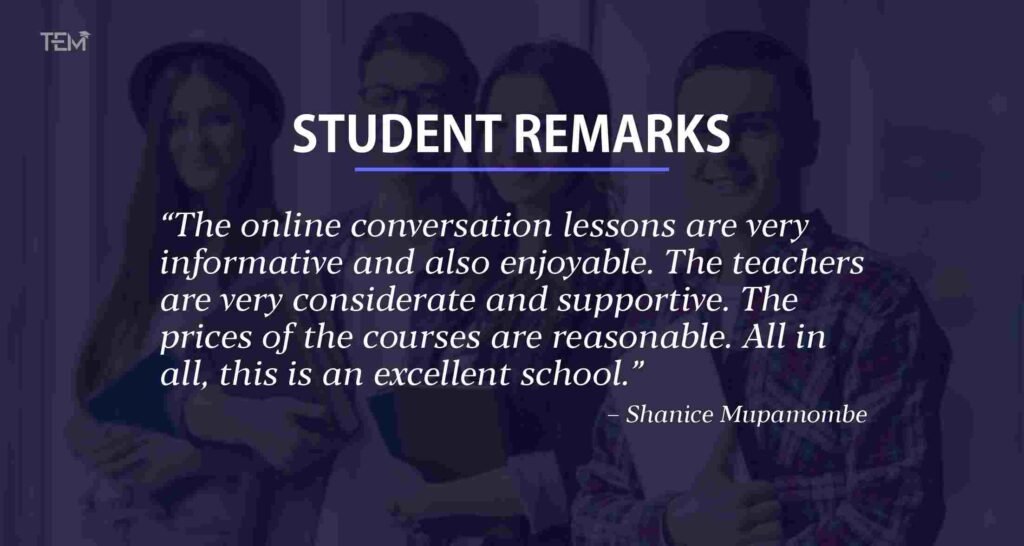 Read Full Magazine:- The 10 Most Admired Universities and Colleges to watch in 2021