Trinity Preparatory School is an independent college preparatory day school located in Winter Park, Florida. Established in 1968, the school offers education for grades 6 through 12 and is known for its commitment to a rigorous curriculum, highly-qualified faculty, low student-teacher ratio, strong athletic program, outstanding fine arts program, and exceptional college guidance program. Trinity Prep is also an Episcopal School that welcomes families and students from all faith traditions, with a diverse student body, faculty, and staff. The school is accredited by the Florida Council of Independent Schools (FCIS) and is a member of the National Association of Independent Schools (NAIS) and the National Association of Episcopal Schools (NAES).
The school's mission is to develop ethical, resilient leaders who thrive in the pursuit of excellence, embrace diversity in thought and perspective, and grow spiritually. Trinity Prep is honored as the only Malone School in Florida, one of 50 exceptional independent schools in the country, and offers need-based scholarships through the Malone Scholar program and advanced courses through the Malone Schools Online Network (MSON).
Commitment toward Values and Diversity
Trinity Preparatory School has a strong commitment to promoting core values that are integral to the school's mission. These core values include Trinity Family, Educational Excellence, Leadership and Character Development, and Faith and Spirituality. The school community values traditions respects the dignity of each member, and strives to create a safe, caring, and supportive environment. Trinity Prep is also dedicated to providing academic and extracurricular excellence by encouraging passionate engagement and offering challenging programs, exemplary instruction, and meaningful guidance. The school promotes leadership, ethical behavior, and personal responsibility while reinforcing the highest standard of character and honor. Faith and spirituality are also essential to the Trinity Prep Experience. The school affirms the spiritual dimension of life and creates a community where all are encouraged to explore and deepen their faith.
Diversity, inclusion, and belonging are integral to the school's mission, and Trinity Prep is committed to advancing these values in all aspects of campus life. The school regularly engages in events and activities to promote diversity, inclusion, and belonging, such as the Culture Fest, where families representing more than 30 countries across the globe participate. Trinity Prep's dedication to promoting diversity, inclusion, and belonging ensures that every member of the school community feels valued and respected. By embracing a diverse community, the school prepares its students to become ethical, resilient leaders who thrive in the pursuit of excellence, embrace diversity in thought and perspective, and grow spiritually.
Life at Trinity Campus
The campus of Trinity Preparatory School is vibrant and thriving, offering a wide range of opportunities for students to get involved and make the most of their time at the school. With more than 50 clubs and 60 sports teams available to choose from, there is something for every student at Trinity Prep. The school offers a total of 28 sports, ranging from traditional options like football, basketball, and baseball to more unique options like sailing, and crew. With so many choices available, students can find a sport that they are passionate about and work to excel in that area.
In addition to sports, Trinity Prep offers a robust fine arts program, with 61 electives available to students. This program includes opportunities for students to explore visual arts, music, and theater, providing a well-rounded education that encourages creativity and self-expression. Trinity Prep also hosts national-caliber events in debate, art, and math, providing students with opportunities to showcase their skills and compete against other top schools from around the country.
Taking Pride in its Student-to-Faculty Ratio
Trinity Preparatory School takes pride in its 11:1 student-to-faculty ratio, which ensures that students receive individual attention from their teachers. The small class sizes provide a unique opportunity for students to engage in interactive discussions and collaborative learning environments. The school's focus on inquiry-based learning enables students to develop critical thinking skills, generate imaginative ideas, and apply knowledge to new situations.
Additionally, Trinity Prep's advisory program reinforces the school's commitment to student wellness by providing each student with a dedicated adviser who serves as a proactive agent for their academic and personal growth. By advocating for each student's needs and serving as a first point of parent contact, advisers ensure that each student receives the individual attention they need to thrive academically and personally.
Matching Steps with the Changing Technology
Trinity Prep is adapting to the rapidly changing world by embracing technology and incorporating it into its teaching methods. The school has transitioned from being a 1:1 technology school to a Bring-Your-Own-Device (BYOD) school. This allows students to use their own devices for learning, making it easier for them to access digital textbooks and other online resources. Additionally, the school is also taking steps to stay ahead of the curve in terms of technology education. The school has introduced a drone program led by the Computer Science department, which allows students to gain experience in drone creation, programming, and testing. This program provides students with the opportunity to learn about cutting-edge technologies, which can help them, stay competitive in the job market.
Engaging Students with Extracurricular Activities
Trinity Prep provides a wide variety of extracurricular activities to ensure high engagement from students in art, culture, sports, and community service. The school offers a wide range of extracurricular activities including more than 50 clubs, 60 sports teams, and 61 electives in its fine arts programs. With such a diverse range of options, the school ensures that there is something for every student on campus. It also hosts monotony-breaker activities throughout the school year, which serve as great wellness and community-building events. Additionally, Trinity Prep students have the opportunity to engage in a number of different community service activities, from building a yearly Habitat for Humanity house to participating in food drives or getting involved in support for UCP of Central Florida.
Through student clubs like Key Club, Builder's Club, and PeaceJam, students can engage with the community and world around them, searching for meaningful solutions to real-world problems. Trinity Prep places a heavy focus on sports as a vital facet of student life, with 70% of students now engaging in athletics. It also conducts national-caliber tournaments in debate, art, and math to allow students to showcase their skills and passions.
About the Teachers
Trinity Prep values its teachers and regards them as leaders across various fields. Most of the teachers at the school hold advanced degrees, and the school provides robust professional development opportunities to ensure that its teachers remain up-to-date and capable of delivering quality education to their students. The school offers professional development sessions throughout the year and even has a summer program to provide further training.
Even for teachers who do not have an advanced degree, the school provides separate professional development opportunities to help them advance their education. The school believes that these growth opportunities play a vital role in ensuring that its teachers consistently meet the required standards and possess the necessary skills to effectively cater to students' needs.
Helping the Students Become Future Ready
Trinity Prep is preparing students to become future-ready by providing them with a well-rounded education that encompasses not only outstanding academics, but also experiences in technology, the arts, athletics, community service, extracurricular activities, international class trips, and summer programs. Through project-based learning and instruction, the school engages students in real-world activities that are career-focused and prepares them for future careers that may not even exist yet.
The school brings in different mentorship speakers and offers access to various projects to help students develop their creative thinking process and gain exposure to different career paths. By doing so, students are better equipped to face the challenges that may come their way beyond their education. The school's goal is to help students develop the necessary skills and mindset to adapt to changes in society and the world and thrive in any situation they may encounter in the future.
About Byron M. Lawson Jr. – Head of School
Byron M. Lawson Jr. is the Head of School at Trinity Prep, with over 27 years of experience in independent schools. He strongly believes in executing an authentic, values-based mission that prioritizes the student experience. He sees the job of teaching as a public leadership exercise and works to hire the best teachers and coaches possible, providing them with the tools to excel in their roles. Lawson emphasizes the importance of cultivating a sense of wonder and clarity in students, challenging them to meet their goals while also supporting their growth in mind, body, and spirit. He believes in offering a well-rounded education that incorporates athletics, fine arts, community service, and technology to better engage students in real-world activities that are career-focused.
Through his extensive experience and international search for best practices in leading a learning institution, Lawson has gained a wealth of knowledge and has become a respected leader in the education field. He is committed to providing students with the tools and skills necessary to be future-ready, engage with the world deeply, thoughtfully, and intellectually, and pursue the best collegiate experience for each student.
Quote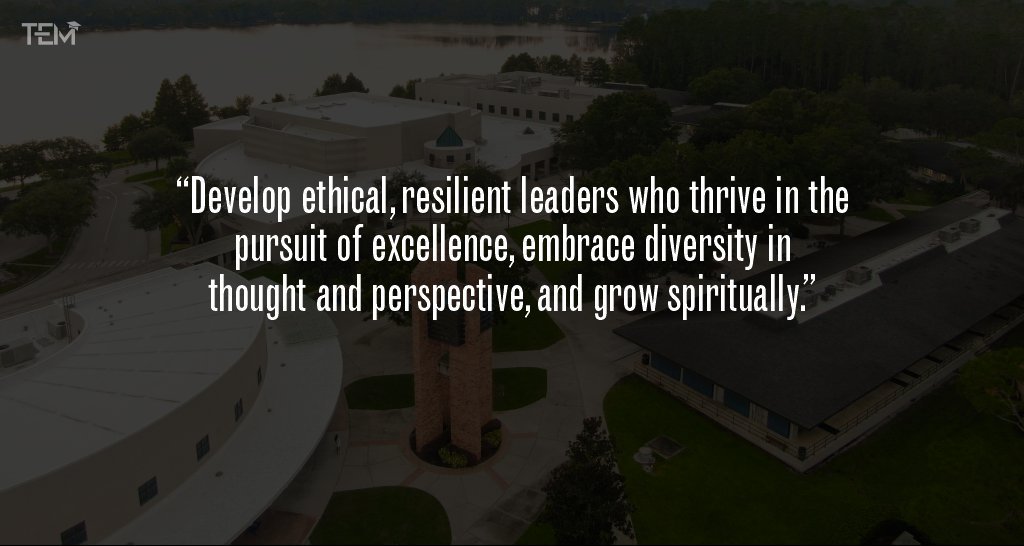 ALSO READ: The 10 Most Admired K-12 Schools in the USA, 2023