Higher education is considered the most vital step in formal education. Along with degree completion, it helps students achieve better career goals. For the overall development and upliftment of students, educational institutions play an important role as the bridge between the last stage of education and the beginning of a professional career path. The University of Virginia is one of those universities that foster close mentoring relationships between students and faculty. It provides meaningful opportunities for development, including career advising, internships, cross-disciplinary research initiatives, and fellowships.
An Iconic Public Institution
Established in 1819, Thomas Jefferson founded the University of Virginia (UVA). He inaugurated the public university which is designed to advance human knowledge, educate leaders, and cultivate a culture of having informed citizens. This vision is thriving today, more than two centuries later. It has a proud history as a renowned research university.
In its third century, the University of Virginia offers an affordable, world-class education that is consistently ranked among the best universities in the world. The university is an iconic public institution of higher education that boasts nationally ranked schools and programs. The active student self-governance and sustained commitment to the arts are enriching the community and culture of the university. UVA challenges the conventions by breaking barriers through its students, faculty, staff, and alumni for pursuing the greater good of educating upcoming generations and making them future-ready.
Remarkable Leadership
The University of Virginia has attracted a vibrant and capable new leadership team that possesses enormous talent, energy, and creativity. These leaders are united in their efforts to sustain and advance the highest aspirations of students. According to Money Magazine, it is the "Third Best Value Public University" in 2022. UVA has a groundbreaking approach to self-governance that provides students with a variety of opportunities. Through the Honor Committee, University Judiciary Committee, Student Council, Class Councils, and Trustees, students achieve leadership skills.
Customized Academic Programs
The University of Virginia graduates students with the mentorship of personalized academic programs. It grants more than a hundred advanced degrees in law, arts, and pharmacy with world-class faculty, state-of-the-art facilities, and the highest caliber academics. The Office of Graduate and Postdoctoral Affairs is dedicated to creating a university-wide focus on graduate education and postdoctoral training.
Students can pursue their degrees in the following academic programs:
School of Architecture
Batten School of Leadership and Public Policy
Biomedical Sciences
School of Education
Darden School of Business
School of Data Science
Graduate School of Arts and Sciences
McIntire School of Commerce Graduate Programs
School of Medicine
School of Nursing
School of Engineering and Applied Science
School of Law
Engine for Research and Innovation
The researchers at UVA focus on intellectual and societal challenges that impact the upbringing and thought process of the next generation. They create new knowledge that can move the world forward. As part of this effort, the university invests in several cross-disciplinary initiatives like the Data Science Institute, Biocomplexity Institute, etc. In 2018, the university generated $394 million in sponsored research awards. The office of the Vice President for Research (VPR) mission of UVA is to upgrade the field of knowledge and serve the Commonwealth of Virginia. This mission supports research, scholarship, creative arts, and innovation to enable discoveries that enrich and improve lives.
Commitment to Diversity
Diversity stands with ethics, integrity, and academic excellence, as a cornerstone of University culture. The University of Virginia promotes an inclusive and welcoming environment that embraces the full spectrum of human attributes, perspectives, and disciplines. The community of the University is rich in diversity and it supports equal respect for every member. The university provides a forum for understanding the differences and similarities between all of them.
Note to the Students: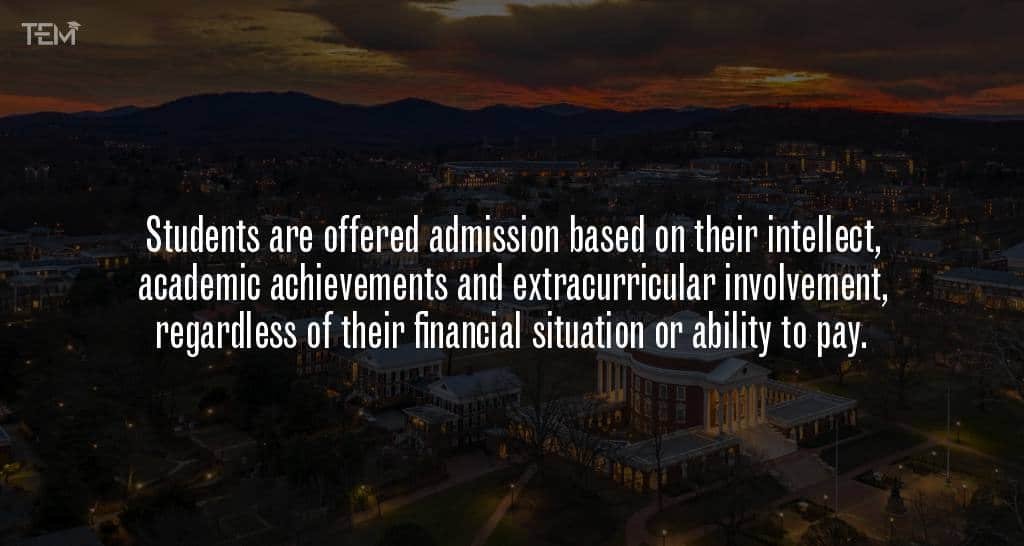 ALSO READ:  "Nursing Insights, 2023"