#TeamTrees, $20 Million To Plant 20 Million Trees

We only have one Earth and it's important we take care of it. Recently, lots of not so great things have been happening to forests and sadly people just keep making fun of generation for retweet activism and not actually doing something. Because of that #TeamTrees has been created with the help of the Arbor Day Foundation.
Hundreds of the internet's biggest stars and more than half-a-million supporters have collectively raised $20 million dollars to plant 20 million trees. Known officially as #TeamTrees (TeamTrees.org), the campaign nurtured and reached its audacious goal in just less than two months and crossed the line before its self-imposed deadline of January 1st, 2020.
For every $1 raised, Arbor Day Foundation is planting one new tree in a forest of high need. The $20 million #TeamTrees fundraise to-date means that 20,000,000 new trees to be planted into the ground. Counted some hundreds of planted trees for encouraging more people, actual planting is set to begin in January 2020 and will be completed by December 2022.
#TeamTrees content has received over half-a-million views on TikTok alone. Elon Musk gave a million dollars in response to a tweet and then changed his twitter name to Treelon.
Organized by YouTubers Jimmy "MrBeast" Donaldson (27M subscribers), ex-NASA engineer Mark Rober (10M subscribers), and a growing network of other creators, #TeamTrees announced itself by flooding the site with videos about trees – all filtered through the creative lens of participating channels. #TeamTrees YouTube videos have earned a staggering 276M total views on topics ranging from planting 20 million trees in Minecraft, to building "a tree-planting cannon," to tree love songs. A single YouTube live stream by Jacksepticeye raised $154,000 from 9,000 donors in a matter of hours.
Heat for the Holidays Donation To A Widow In Need

T.Webber Plumbing, Heating, Air & Electric in partnership with RAL Supply has installed a brand-new heating system for Cold Spring resident Vicki Calder free of charge on Monday, Dec. 23. Calder was the first recipient of T.Webber's Heat for the Holidays donation event, in which T.Webber gifted a new oil-fired boiler heating system to a local family in need. After nearly a month of accepting nominations through their website and Facebook page, T.Webber selected Calder as 2019's winner.
Calder is a disabled widow whose home is located less than a mile from T.Webber headquarters. Her boiler started malfunctioning last spring, and purchasing a new unit was impossible on her fixed income. Family and friends said Calder sometimes had to choose between medicine, food or heat and often went without heat.
"I do not deserve this opportunity more than anybody else. Thank you for reaching out and helping people like me this holiday season. This gift will keep me warm and help me focus on healing," Calder said.
80-Year-Old Army Vet Making Christmas Toys For Kids In Need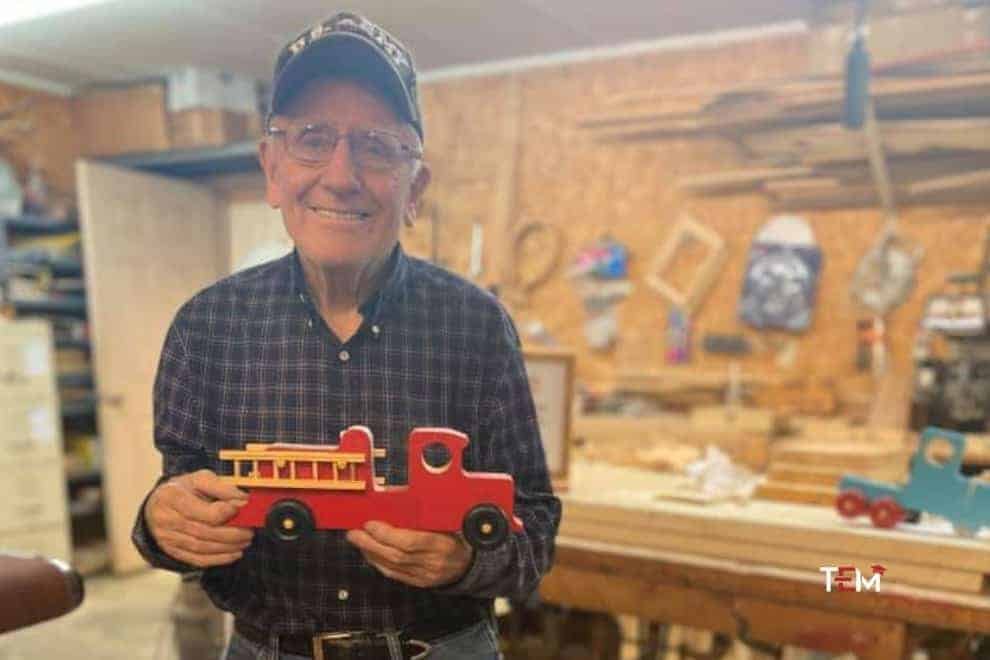 Kids wait all year round for Christmas morning and those loads of gifts. But for many children, Christmas is a time to simply go by unnoticed due to pressing problems. Kids from poor families only dream about gifts but in reality, they just can't afford it. However, there is a real-life Santa, an army vet who has been making wooden toys for Christmas for such needy kids.
here are many kind souls who carry forward the true spirit of Christmas. Doing it for the last 50 years, 80 years old Jim Annis is just one of them. He loves to make wooden toys with his own hands all the year just to make enough for hundreds of kids during Christmas.
With getting paid help from his neighbors in the form of wooden scraps, Jim donates over 300 wooden toys to the Salvation Army of Sanford. Among his many wooden toys for Christmas, there are dolls, fire trucks, and piggy banks.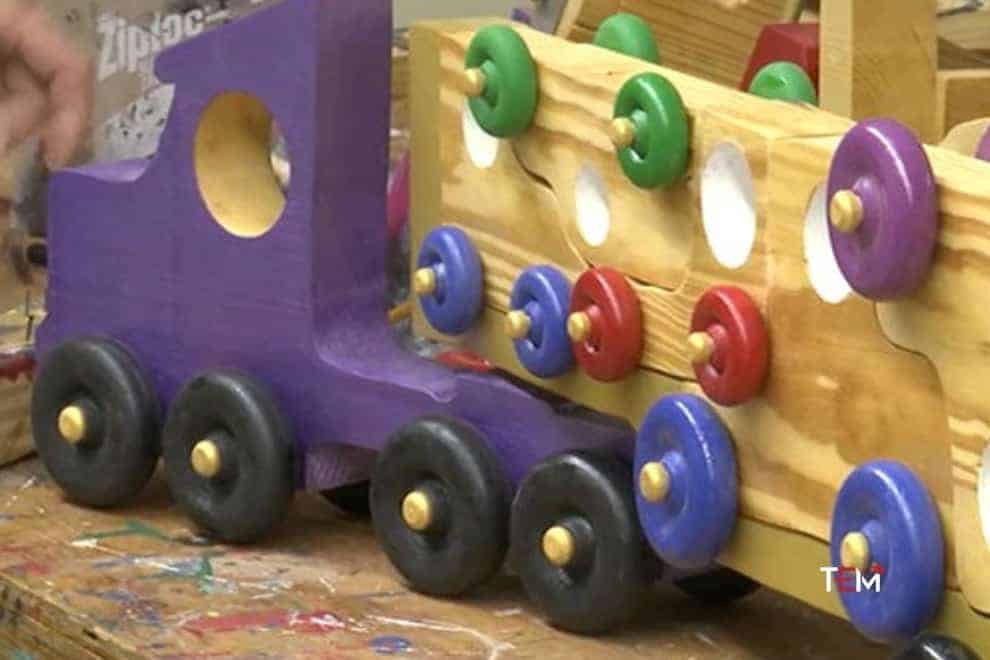 Although it costs the man nearly $1000, he mentions how for him the money doesn't matter in this cause. He only cares about the smiles his wooden toys for Christmas bring to the faces of needy kids. Growing up in a poor family, Jim's own father could not afford many gifts for him or his 4 siblings. He decided to not let any kid feel how he had felt growing up.
No Homework, 'Acts of Kindness' Instead For A Month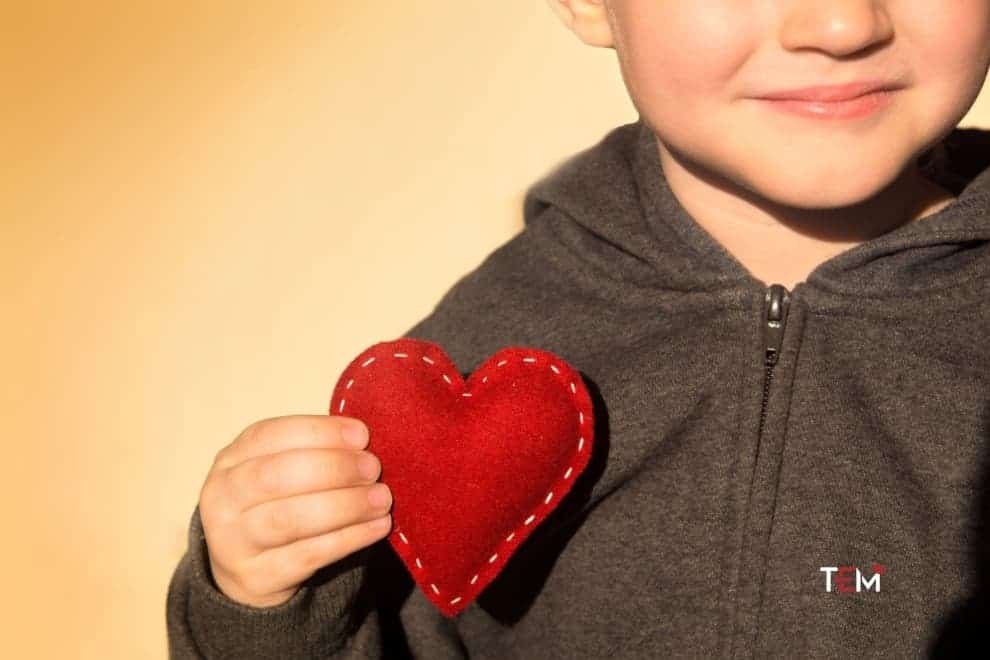 Children learn about compassion from their family and/or leaders of religious organizations. A school in Ireland is a breakthrough in setting a new precedent by ditching homework for one month and, instead, assigning "acts of kindness" to its students.
Students of Gaelscoil Mhíchíl Uí Choileáin in Clonakilty are assigned with "acts of kindness" in replacement of "traditional homework" – for one month, at least.
The layout as follows:
On Mondays, the kids are asked to communicate with an elderly individual. As simple as picking up the phone and calling granny or sending a Christmas card/letter to an elderly person.
On Tuesdays, the students are tasked with making a family member's life easier by taking over a chore or walk the dog or helping without being asked.
Wednesdays are for random acts of kindness, making somebody's day through kind gestures/words or acts.
Thursdays are for doing something compassionate for themselves or to take care of their own mental and physical well-being.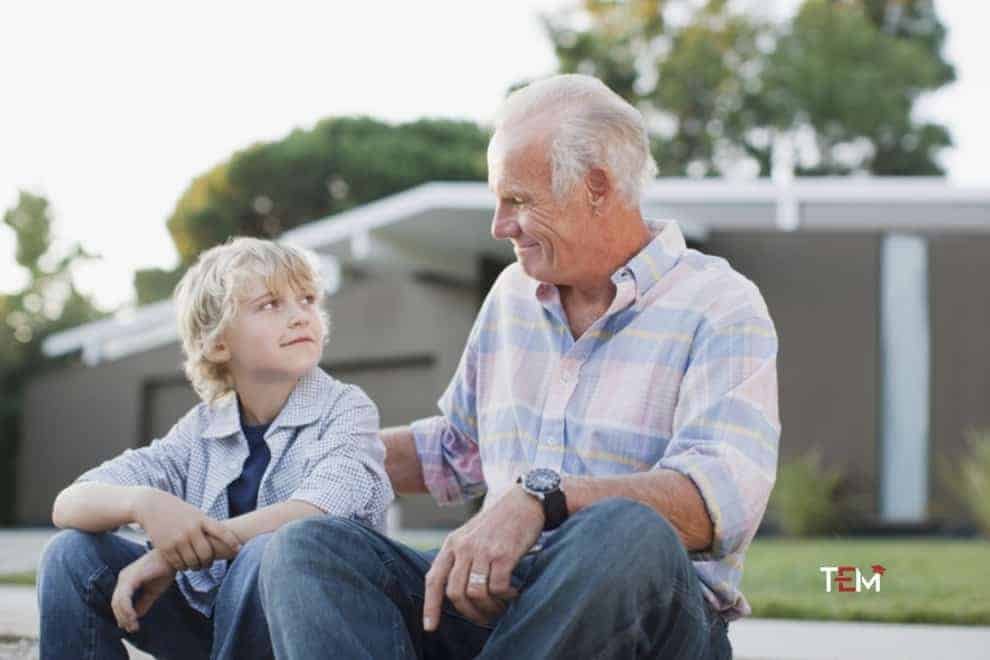 Kids are asked to keep track of the kind deeds in a Kindness Diary. The school has also set up a Kindness Bucket for students to write down and deposit positive observations and affirmations to boost their fellow classmates' esteem. On Friday mornings, a teacher randomly selects a handful of notes and reads them out loud.
The result is reportedly overwhelmingly positive and deemed to be a huge success. Nurturing the values of empathy and compassion at a young age would help kids and teenagers better adjust to the world as they grow.
Two-year-Old Kid Encouraging People To Shop Locally This X-Mas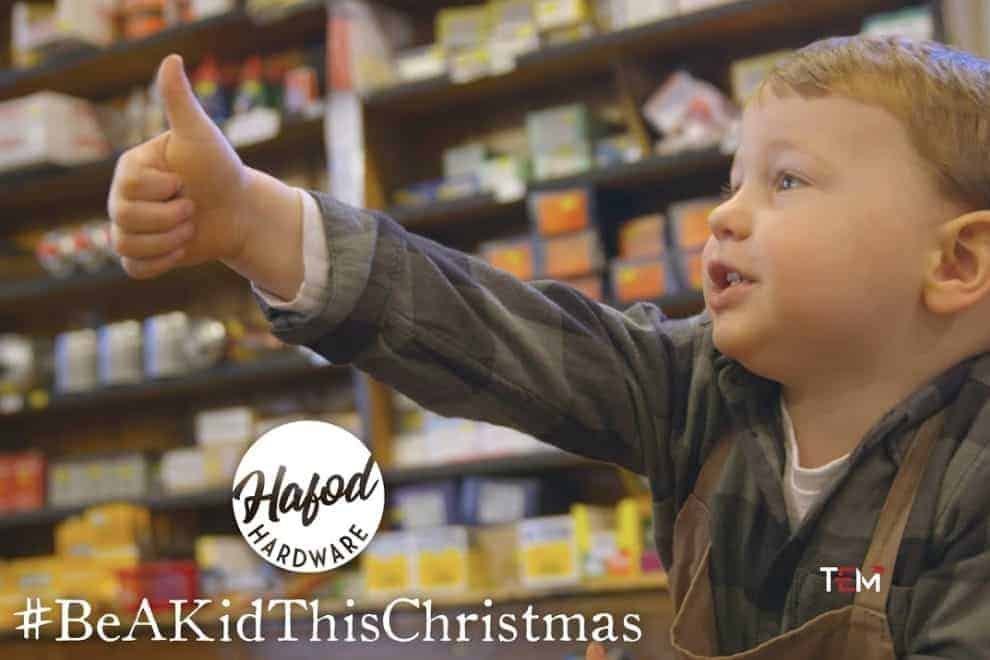 The festival season comes with lots of shopping ideas and profitable time of year for many of the big corporations. Online shopping has changed the way people were shopping before. It is now the most convenient option, and Amazon seems to have everything at the lowest prices, but supporting local businesses instead can have a lasting harmonious impact on our communities and our economy. A business owner from the UK recently spent about £100 for a short video advertisement to encourage people to buy locally this holiday season.
Tom Jones of Hafod Hardware in Wales through his advertisement featured his two-year-old son Arthur. He had to expense only for the song that was used for the background music. In the short clip, Arthur can be seen working around the store and putting up Christmas decorations. The video has now more than 3 million views on YouTube.
"You really see him [Arthur] developing every year from the baby to the little boy he is today. The story this year is, Christmas isn't just for kids, [you] can all just be a kid at Christmas," Jones said.
Jones explained that it has been crazy. They've overwhelmed with nice emails and messages from all over the world. The underlying message is these big companies like John Lewis, they do really well at Christmas. "I understand Christmas can be a very expensive time for everyone and they need to save money where they can, but if they can afford to, just try and shop at your small independent shops and support us, it makes a big difference."
People have been coming in this morning saying congratulations… they've been bringing in bottles of champagne for them to say well done. "The locals are incredible, they're our bread and butter, we're very lucky to have the community we have here in Rhayader," Jones said.
Also Read,
Peace Quotes to Inspire You and Calm Your Mind
World's First Happiness Museum Opens to Bring Smile Amidst Pandemic