Navratri is considered one of the most auspicious times of the year. While Navratri is celebrated almost four times a year, the one held during autumn is most important.
Navratri is celebrated in different ways in different parts of India. While some celebrate Navratri with Garba, others worship it as Durga Puja. Either way, you'd be needing expert North Indian Pandits who would perform the festival with complete diligence.
If you're in Bangalore and missing out on all the festivities of North India, you can book North Indian Pandit in Bangalore to start with the festivities.
Why Choose North Indian Pandits for Navratri Puja in Bangalore?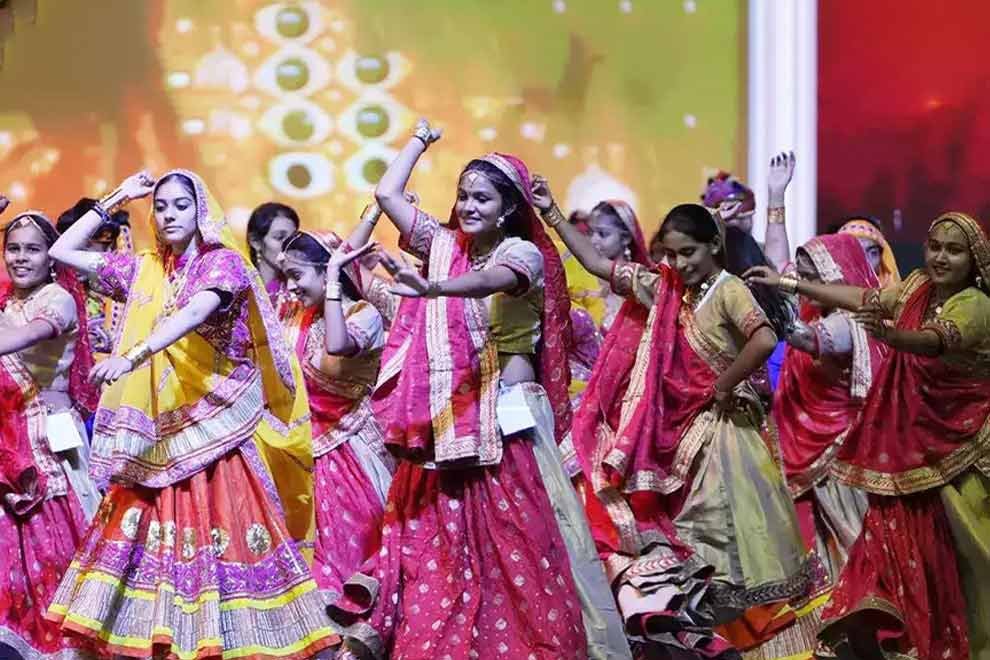 Navratri is a widely celebrated festival in India, with North India taking the most part. In South India, Navratri is often not celebrated on a grand scale, like the ones we see in West Bengal or Gujarat. Therefore, finding a Pandit in Bangalore who knows the culture and traditions like the North Indian ones can be difficult.
Booking a North Indian Pandit for Navratri Puja in Bangalore ensures you choose experts. This further benefits the Puja being carried out with complete rituals. Moreover, in certain cases, getting the ingredients or samagris for the Puja in the market might be difficult. In such situations, the hired Pandit can rescue you as they provide you with all the ingredients you need for the Puja.
Importance of Navratri
Navratri translates to nine nights. These are the nine nights when the different forms of Goddess Durga are worshipped widely. Each day is dedicated to one form of the Goddess, and the Puja is performed accordingly. The festivities halt on the tenth with the celebration of Dussehra. Dusshera is when the festivities for Diwali begin.
The legend associated with Navratri is the story of good over evil. The demon Mahishasura had received a boon from Lord Brahma that he would become the most influential person but would only be defeated by a woman. As he was given this boon, Mahishasura wreaked havoc in Trilok- Earth, Heaven and Hell.
According to the boon, only a woman would be able to defeat Mahisasura, so not even the Gods would stand a chance against him. As Gods became tired of his actions, they approached Lord Vishnu and Lord Shiva.
Lord Vishnu and Lord Shiva created a woman and poured their powers into her to defeat the demon king. Goddess Durga is the reincarnation of Goddess Sati, the wife of Lord Shiva.
Goddess Durga then went on to fight the demon king, Mahisasura, for 15 long days. However, the demon king kept changing forms and tricking Goddess Durga. This created havoc, and the fight went on for long. However, after 15 days, when the demon king took the form of a buffalo, Goddess Durga was able to pierce her Trishul on the chest of the demon king. Thus, she remained victorious.
Navratri celebrations usually begin on Mahalaya, the day of the victory of good over evil. It then continues for nine nights.
Nine Nights Celebrating Goddess Durga
As we discussed earlier, on each day, a particular form of Goddess Durga is worshipped. Well, this form of worship is further accompanied by a particular colour, which is said to be auspicious for that occasion.
The nine nights dedicated to Goddess Durga are as follows:
Day 1- Shailputri – Orange
Day 2- Brahmacharini- White
Day 3- Chandraghanta- Red
Day 4- Kushmanda- Royal Blue
Day 5- Skanda Mata- Yellow
Day 6- Katyayani- Green
Day 7- Kalratri- Grey
Day 8- Mahagauri- Purple
Day 9- Siddhidatri- Peacock Green
Each colour signifies purity and marks the holiness of the festivities during that day. It is often advisable to use bright and cheerful colours while celebrating Navratri to avoid any negative impact. Moreover, you should avoid wearing black while conducting any Puja in your house as it is considered an omen and brings an inauspicious atmosphere.
Navratri Celebration in North India
In North India, Navratri is often celebrated with Ram Leela. For Ram Leela, the legends of Lord Ram's win over Ravana are enacted. In Gujarat, it is celebrated with Dandiya. While Punjab doesn't observe the celebration of Navratri on an extensively vast level, it wouldn't be wrong to admit that they do take part in the celebrations.
The ways of celebrating Navratri usually vary from state to state, but one constant thing is the puja. An experienced North Indian Pandit can definitely make the celebration much easier.
Conclusion
If you want to do Navratri Puja at home, you must perform it according to the culture and traditions. Hiring a North Indian Pandit from SmartPuja can make things a lot easier. They are experienced in their field and ensure to perform the Puja with complete diligence. Moreover, they provide their services all across India, ensuring to cater to the audience's needs according to that particular state's rituals.
So, contact the Pandits at SmartPuja and book your Puja services now.
ALSO READ: 10 Activities to frame your Self-esteem and think positive about yourself