Movies about mental illness are frequently stigmatizing, and their portrayals of mental disease are simply inaccurate. However, Hollywood does occasionally get mental illness—or at least aspects of mental disease—right.
Mental illness impacts so many individuals, it's a topic that everyone can relate to. Whether you have a mental health illness yourself or have a friend, family member, or acquaintance who does, the reality is that everyone, young or old, is touched in some way by mental health concerns.
When it comes to movies, mental illness isn't the most appealing subject. It may be off-putting at best and simple to distort at worst since it is stigmatized, difficult, and frequently misunderstood. That's why it's critical to recognize and promote films that accurately portray mental illness, a problem that affects one out of every four individuals at some point in their life. It's not only about being brave enough to bring up the issue; the finest films addressing mental illness also do it in an accurate manner.
Hence, we have compiled a list of top 15 movies about mental illnesses that are definitely worth a watch:
Top 15 Movies about Mental Illnesses
1. One Flew Over The Cuckoo's Nest (1975)
Director: Miloš Forman
Cuckoo's Nest is a study of the institutional process that is eerie, pitch-black, and very frightening. It's also a study of freedom, control, and the human mind on a larger scale. It hasn't lost any of its stings after more than four decades.
Cuckoo's Nest is based on Ken Kesey's 1962 novel, which has been adapted for the theatre several times. The Library of Congress chose the picture for preservation in 1993 because it was "culturally, historically, or aesthetically important." According to the American Film Institute, this is the 33rd best American film of all time, and Nurse Ratched is the sixth-best cinematic villain.
2. Silver Linings Playbook (2012)
Director: David O. Russell
David O. Russell created this masterpiece set in Pennsylvania about two recovering hot messes who fell in love as something of a present for his son, who suffers from bipolar illness and OCD. Silver Linings Playbook is an unusual combination of big laughter, agonizing reality, and a poignant love tale that walks a tightrope conceptually and never puts a foot wrong. This was the first film since Warren Beatty's Reds, which received Oscar nominations in all four acting categories 31 years ago (for stars Bradley Cooper, Jennifer Lawrence, Robert De Niro, and Jacki Weaver). Lawrence, of course, won Best Actress, and the rest is history.
3. Lars And The Real Girl (2007)
Director: Craig Gillespie
This is a film that makes you want to embrace it. Ryan Gosling provides one of his most amazing performances as Lars, a good-natured, lonely introvert with years of baggage and trauma who turns heads in a tiny town by starting on a romantic relationship with a life-sized love doll named Bianca. Oh, that idea might have gone so many different ways, but Lars and the Real Girl is nothing short of "life-affirming," as Roger Ebert characterized it. People in Lars' community play along without worry and compassion for the young guy, and in the end, they assist Lars in developing the means to reach out for genuine human connection.
Nancy Oliver was nominated for an Academy Award for her original screenplay (her feature screenwriting debut). Gosling was nominated for a Golden Globe and a SAG Award.
4. A Beautiful Mind (2001)
Director: Ron Howard
Based on a true event, this film depicts the life of John Forbes Nash, Jr. (Russel Crow), a math genius who suffered from schizophrenia. The film brilliantly depicts the difficulties John endured throughout his life, including paranoia and delusions, which derailed his promising profession and had a profound impact on his life. Viewers may share in John's hallucinations, which feel as real to them as they did to him, thanks to the magic of cinema.
A Beautiful Mind succeeds as a polite, glossy, and gorgeous homage to an inspirational public character as Ron Howard's biopic won four Oscars (for Picture, Director, Adapted Screenplay, and Supporting Actress).
5. Black Swan (2010)
Director: Darren Aranofsky
The 2010 psychological thriller explores a variety of mental health issues. Some say the film's overarching subject is a metaphor for obtaining perfection and the tragic price which must be paid in order to accomplish so. Nina Sayers is played by Natalie Portman, a professional ballerina with an eating condition and recurrent hallucinations. While the veracity of Nina's hallucinations is debatable, she definitely suffers from an eating issue, most likely bulimia nervosa, and is seen vomiting in the movie.
Although Black Swan features numerous topics other than mental illness, it was intended to bring attention to the problem of eating disorders in the ballet community, which still exists today, even though it was only a minor portion of the film. Eating disorders have been a severe concern throughout history, reaching a pinnacle in recent decades. One of the most frequent eating disorders, anorexia nervosa, is considered the most lethal mental condition today.
6. Donnie Darko (2001)
Director: Richard Kelly
A youngster (Jake Gyllenhaal) is persuaded into committing crimes because he has visions of a huge bunny and believes the world is about to end.
Donnie Darko is a cult favorite that may be interpreted in a variety of ways, but it can be a welcome and convincing depiction of how schizophrenia can impact someone without resulting in violence. Donnie (Gyllenhaal) appears to sacrifice himself for the sake of his family and others around him at the end. That may or may not be the truth, but that is the magic of the film: we are in Donnie's shoes, unsure of what to believe.
7. Benny & Joon (1993)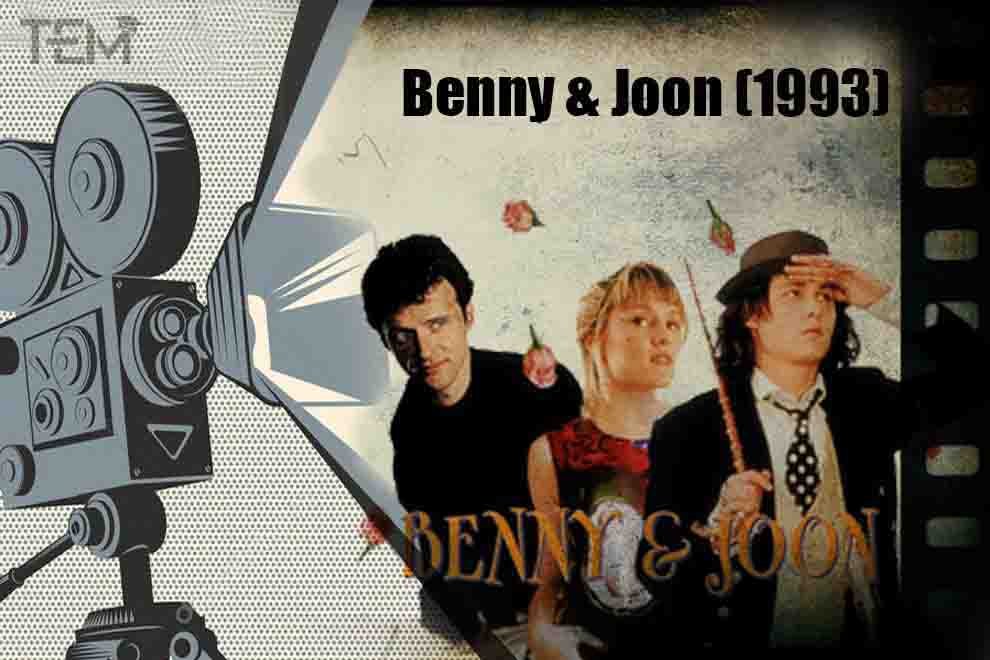 Director: Jeremiah S. Chechik
Johnny Depp and Mary Stuart Masterson feature in this classic romantic comedy from 1993. The story chronicles the lives of Benny (Aiden Quinn) and Joon (Masterson), who live together after their parents die. When Joon meets Sam (Depp), they fall in love.
Joon has a reputation for being schizophrenic. Benny mentions in the movie that Joon hears voices a lot and is particularly sensitive to noise. Benny & Joon was a breath of new air since it depicted a mental patient in a loving relationship. People with developmental impairments and/or mental problems are frequently thought to be unable to have healthy love relationships. Benny and Joon demonstrated to the world that just because someone is different from the norm doesn't mean they can't have healthy, loving, and happy relationships.
8. What's Eating Gibert Grape (1993)
Director: Lasse Hallström
Gilbert (Johnny Depp) must change how he looks for his younger brother (Leonardo DiCaprio) and fat mother when love enters his life (Darlene Cates).
What's Eating Gilbert Grape is a poignant version of Peter Hedges' novel, and it stars DiCaprio in one of his first appearances as Arnie, a man with a developmental disorder that includes autism. Bonnie (Darlene Cates), who has given up on life following her husband's death, is likewise depicted as depressed in the film.
9. It's Kind Of A Funny Story (2012)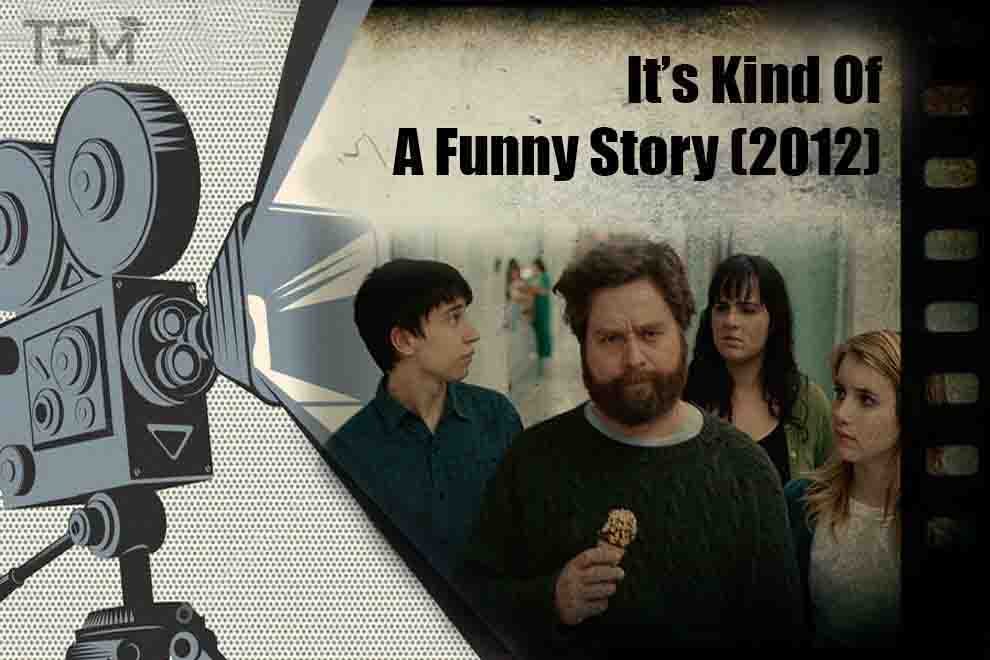 Director: Anna Boden, Ryan Fleck
One wouldn't think a comedy set in a mental institution could be funny. This well-made picture, on the other hand, follows the narrative of Craig (Keir Gilchrist), a 16-year-old who checks himself into a mental unit due to despair and suicide ideas. Because the youth wing is undergoing renovations, he is forced to remain in the adult wing. The hospital isn't shown as a terrifying place, and the patients aren't depicted as "crazy" or "insane"—it's a secure place where individuals who are struggling get care and use comedy to distract themselves from the severe circumstances that brought them there. This Hollywood take on a mental hospital may be more amusing than any real-life scenario, but it helps to normalize the idea that individuals require this kind of care on occasion.
10. Still Alice (2014)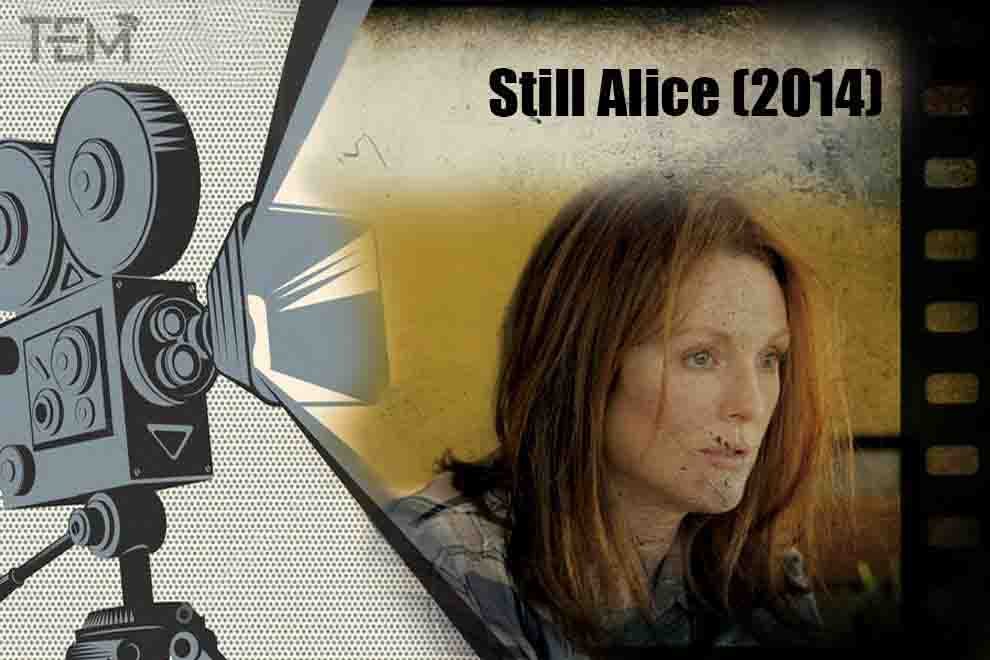 Director: Richard Glatzer, Wash Westmoreland
When a linguistics professor (Julianne Moore) is diagnosed with Alzheimer's Disease, her world is turned upside down.
Still, Alice's true depiction of family Alzheimer's Disease makes it all the more devastating.
Despite not being about mental illness, the film delicately depicts the mental health symptoms that might accompany it, and Moore justifiably won multiple honours for her nuanced portrayal. Kristen Stewart's performance as Lydia, the younger daughter, is one of the film's greatest storylines because it doesn't take the easy way out when it comes to her reaction to her mother's illness.
Following are some of the psychological thrillers that depict the horrors of mental illness.
11. Stonehearst Asylum (2014)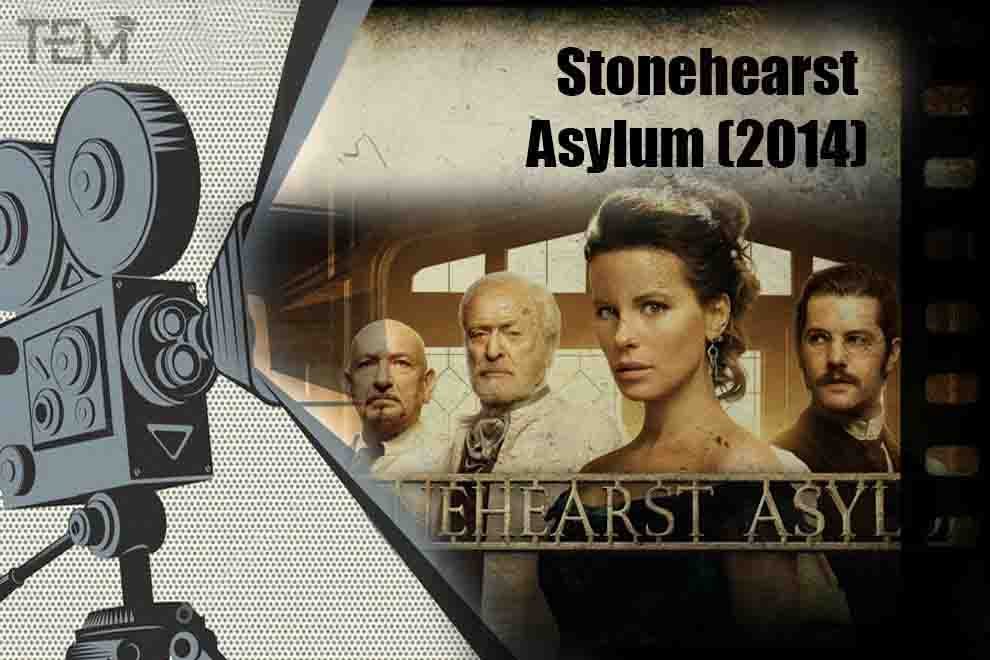 Director: Brad Anderson
Located at an eerie and isolated island, Stonehearst Asylum hotels some of the darkest secrets at its deepest bottom. In 1899, an Oxford University professor demonstrates a case of female hysteria, Eliza Graves, before his class, including a young man. Though the patient protests that she is sane, the professor points out that all mental patients claim to be sane. The young man later arrives at Stonehearst Asylum, where he desires to take up residency. A group of armed men led by Mickey Finn allows him entry. Finn escorts him to the office of the superintendent, Dr. Silas Lamb, where the young man introduces himself as Dr. Edward Newgate from Oxford. Soon, the revelation is made about the horrific change in the asylum's staff.
12. All the Bright Places (2020)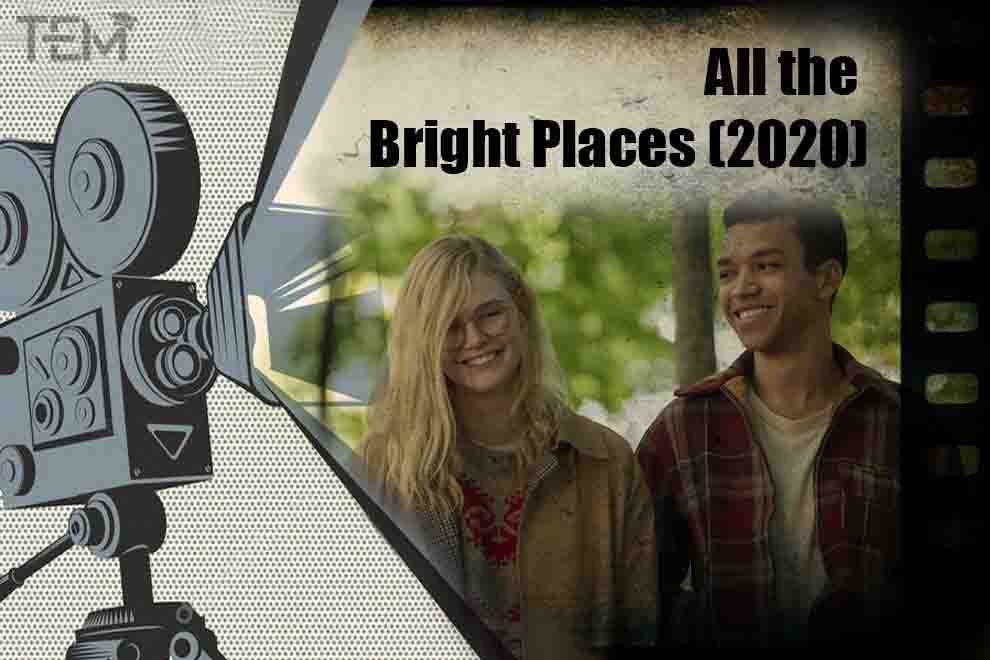 Director: Brett Haley
This book-turned-movie is based on the life of Theodore Finch who is suffering from bipolar disorder. Finch, also the protagonist of the story, stumbles upon an agitated Violet Markey who is standing right on the edge of the bridge with a suicidal mind. Although Theodore manages to save her from committing suicide, he manages to befriend her to help her heal. After meeting each other, the two teenagers struggle with the emotional and physical scars of their pasts. They discover that even the smallest moments can mean something.
13. The Pursuit of Happyness (2006)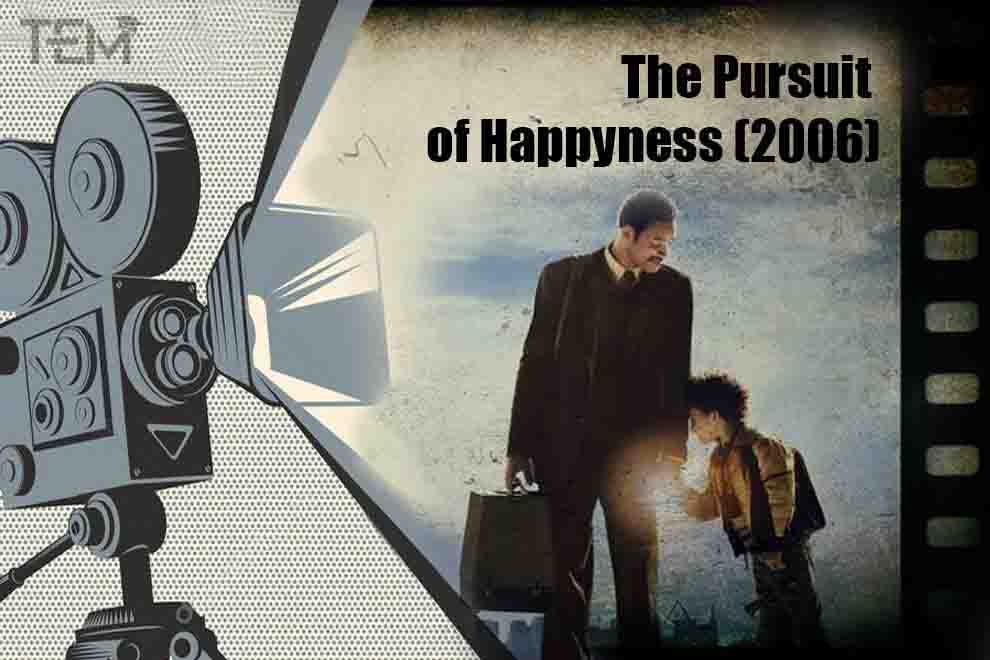 Director: Gabriele Muccino
Life seems like a struggle for Chris Gardner who is a single father. When he and his young son are evicted from their apartment, they find themselves alone with nowhere place to go. Even though Chris eventually lands a job as an intern at a prestigious brokerage firm, the position pays no money. The pair must live in shelters and endure many hardships, but Chris refuses to give in to despair as he struggles to create a better life for himself and his son.
14. Shutter Island (2010)
Director: Martin Scorsese
The novel is adapted from Dennis Lehane's 2003 novel of the same name. The neo-noir psychological thriller revolves around the implausible escape of a brilliant murderess who brings U.S. Marshal Teddy Daniels and his new partner to Ashecliffe Hospital, a fortress-like insane asylum located on a remote, windswept island. The woman appears to have vanished from a locked room, and there are hints of terrible deeds committed within the hospital walls. As the investigation deepens, Teddy realizes he will have to confront his own dark fears if he hopes to make it off the island alive.
15. The Shining (1980)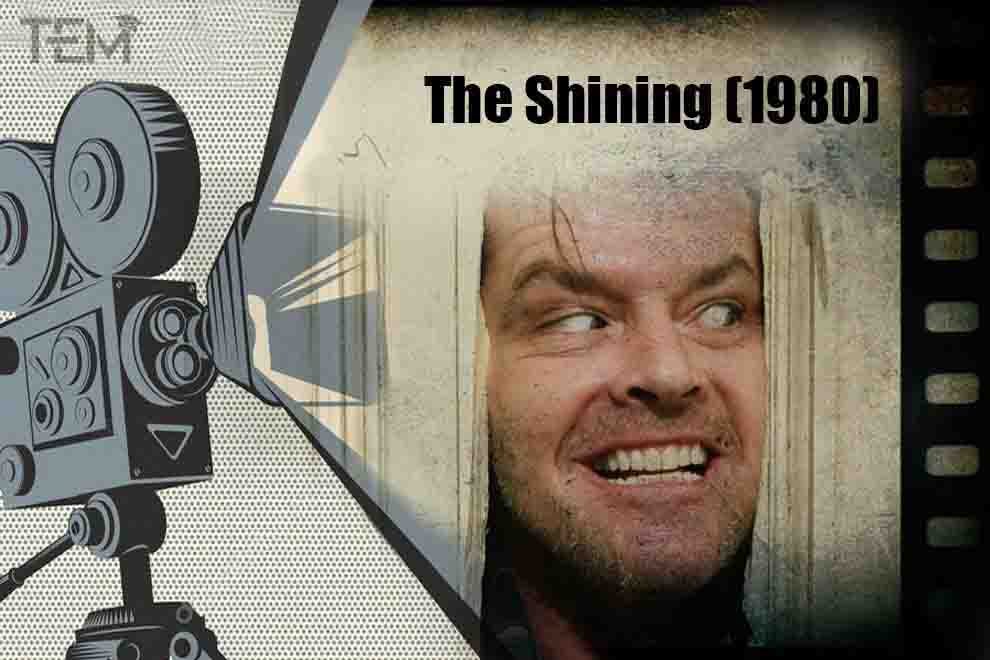 Director: Stanley Kurbick
The Shining is a psychological thriller movie. Jack Torrance, a renowned author, shifts to a hotel with his wife and children, with a hope to cure his writer's block. He becomes the winter caretaker of the isolated Overlook Hotel and is gradually plagued by psychic premonitions. Days of prolonged isolation start taking over his mental state—with his writing going nowhere—he starts having disturbing visions. On his journey to insanity, Jack discovers the hotel's dark secrets and begins to unravel into a homicidal maniac who is hell-bent on terrorizing his family.
Jack Torrance (Jack Nicholson) becomes winter caretaker at the isolated Overlook Hotel in Colorado, hoping to cure his writer's block. He settles in along with his wife, Wendy (Shelley Duvall), and his son, Danny (Danny Lloyd), who is plagued by psychic premonitions. As Jack's writing goes nowhere and Danny's visions become more disturbing, Jack discovers the hotel's dark secrets and begins to unravel into a homicidal maniac hell-bent on terrorizing his family.
Destigmatizing Movies about Mental Illness
Movies about mental illness are a means of destigmatizing the crude depiction of mental illness. Mental illness is a vast topic. It is more than what meets the eye. The aforementioned movies about mental illness portray some of the most-talked aspects of mental illness. You can give them a watch to understand the broad spectrum that entails mental state/illness.
Read more: Social-emotional Learning can empower the Next Generation