With the start of June, you all must have noticed that almost all brand logos have turned into beautiful rainbows. This gesture is to show support to the LGBTQ+ community during pride month. However, brands tend to forget the existence of the community as soon as July rolls on. This makes us question, is this just another marketing gimmick?
Just like 'fempowerment campaigns', most of the brands just climb the trend wagon in the Pride month, with no regard to the cause. Pride marketing is very sensitive, where just aiming sales will attract more backlash from the audience—and often hurt the brand image for the long term. Brand should not use pride month to ramp up the sales, rather use their platform to show support and spread awareness among the audience.
Pride Month 2021 is here
In 2021, we are celebrating the second virtual celebration of pride month. The pride parade was canceled last year, but this year several countries are considering a hybrid approach to the parade. Apart from this, few brands have extended their support to the LGBTQ+ community. These brands have leveraged pride marketing with an intent to support and influence with authentic and impactful ways.
In 2020, Burger King's pride month initiative was very thoughtful and won several hearts. The tag line said "The pride is on you. The parade is on us", and delivery vehicles were transformed. The campaign lasted till the 5th of July.
This year several brands are showing their support to the community beyond rainbow washing and making the most of pride marketing.
Here are the 10 brands that are embracing true support for the LGBTQ+ community,
LEGO- Everyone is Awesome set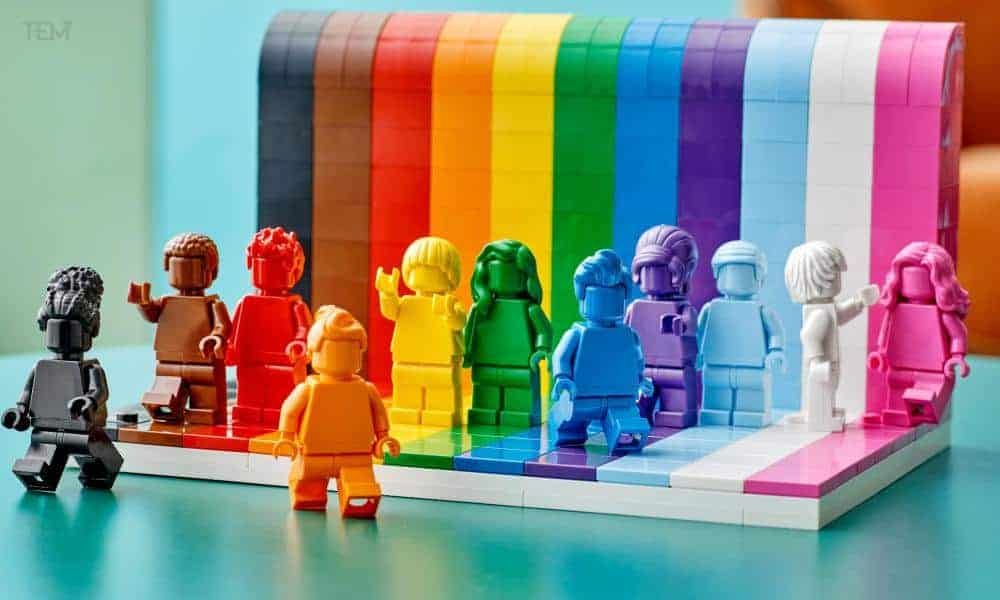 LEGO has launched a limited edition LGBTQ+ themed set. This is the first LGBTQ+ set that comes with 11 monochromatic figures, each with an assigned color, and 346 pieces creating a rainbow cascade.
Skittles -Pride Packs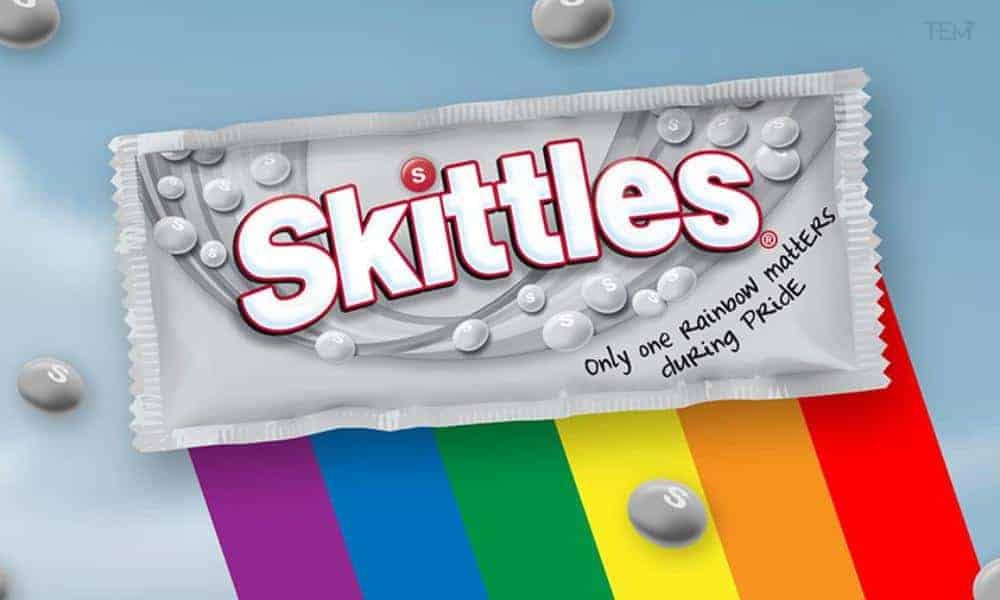 Rather than rainbow washing, Skittles took a bold move of launching a limited edition Skittles Pride Packs which come in grey packaging. Even the candies inside are grey with delicious flavors of strawberry, orange, grape, apple, and lemon. For every pack sold $1 will be donated to GLAAD.
Disney- Mickey Mouse Ear Hat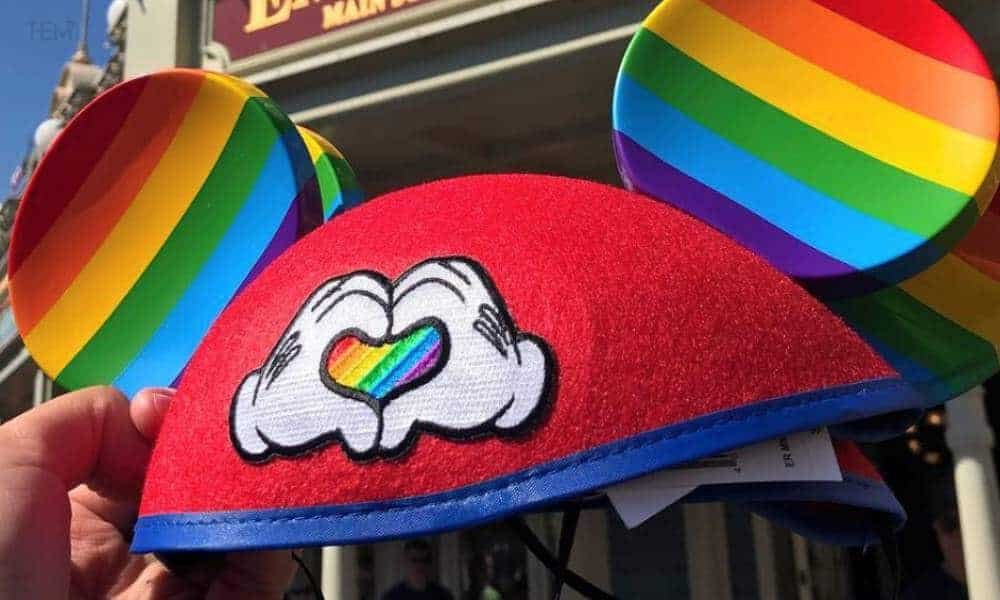 Rainbow Disney Collection 2021 has a wide range of clothing and accessories available online and selected Disney Stores and theme parks. As an initiative, The Walt Disney Company will be donating to LGBTQ+ organizations worldwide.
Mattel- UNO Play with Pride edition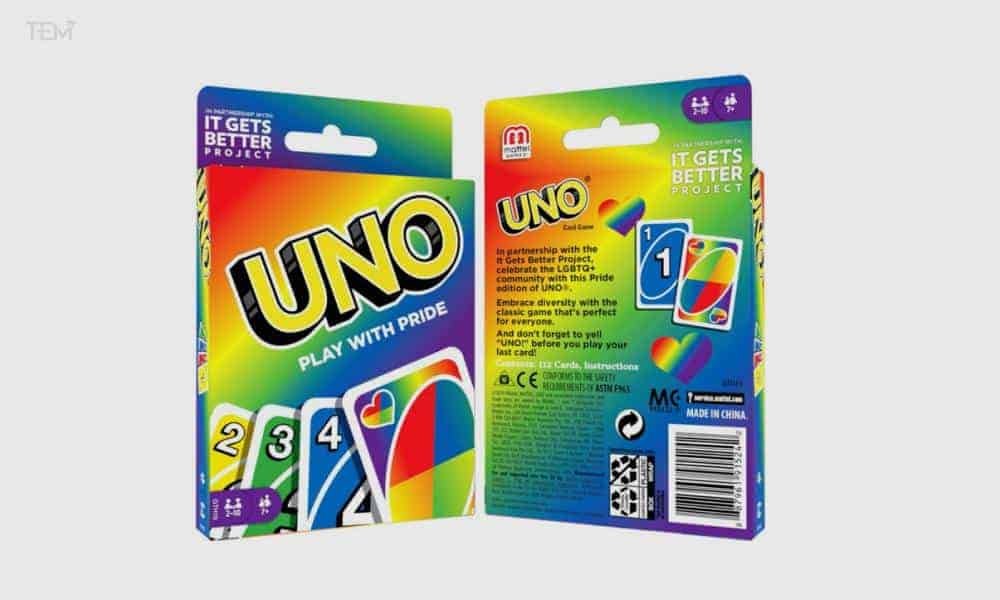 Classic UNO is now launched in special rainbow-colored cards. This Pride edition is available at Target online and offline stores nationwide. As an initiative, Mattel will donate $50,000 to the 'It Gets Better' Project.
Balenciaga- 'GAY' Pride hoodie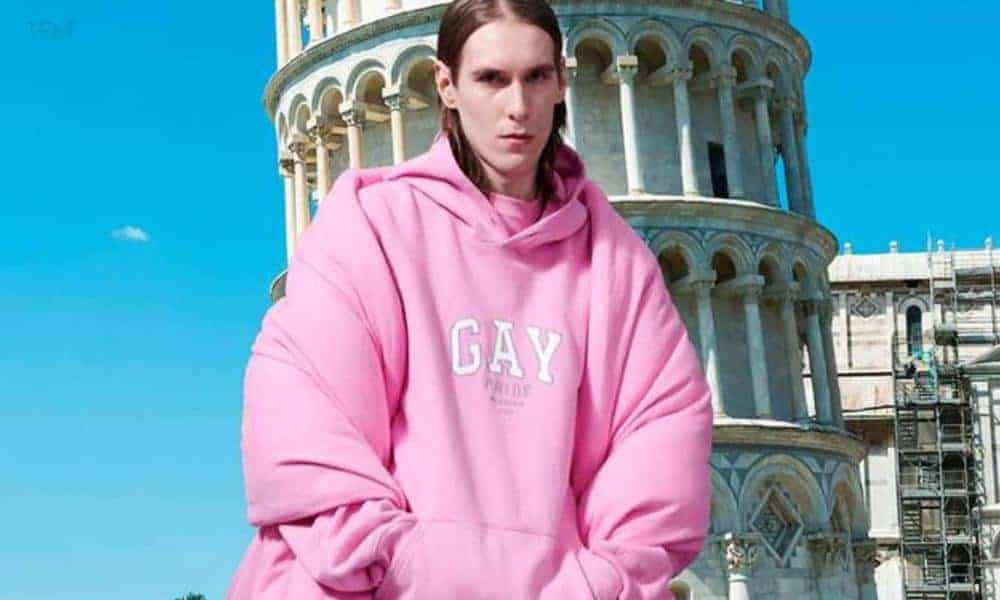 The luxury brand launched a Pride capsule range this year which comprises a large variety of clothing and accessories in the rainbow theme. The collection includes a pink oversized hoodie with the inscribed word "GAY" styled as the GAP logo. Balenciaga will be donating 15% of the sales from Pride capsule to The Trevor Project.
Vans- Pride SK8 Hi Tops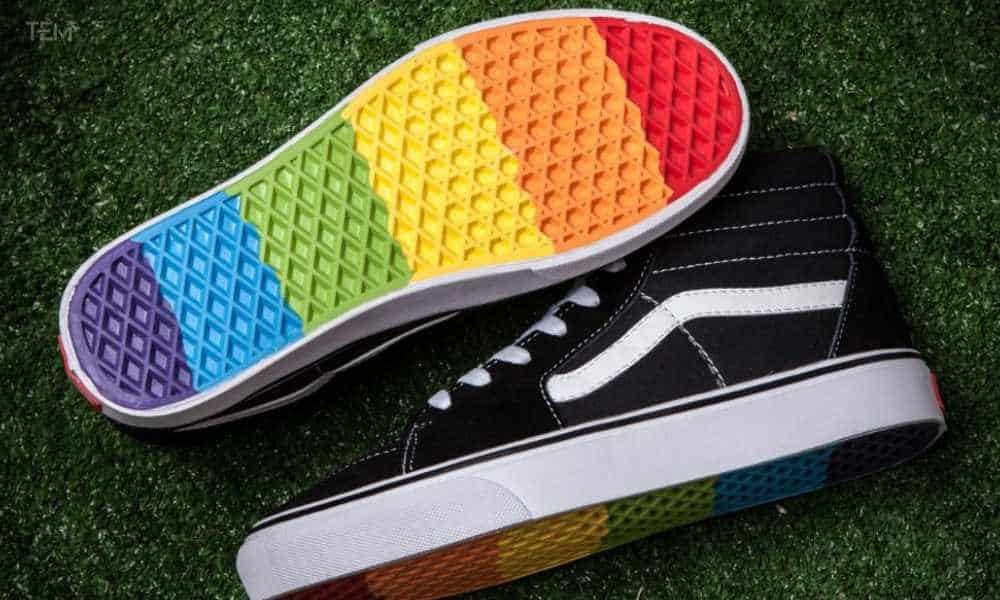 Vans has reinvented the classic collection in the pride theme. This collection makes a brighter statement and flaunts the rainbow through sneakers, tees, and more. Vans is donating $200,000 to organizations that support the LGBTQ+ community around the globe, like GLSEN, Where Love is Illegal, Casa 1, and Tokyo Rainbow Pride.
NYX- Professional Makeup's Born to Glow Icy Highlighter Duo
NYX's limited-edition collection includes a wide makeup range that will bring a colorful ultra-metallic sheen. It will also donate $100,000 to Pride efforts globally, and also a donation towards the LA LGBT Center.
Levi- Pride Relaxed Graphic Tank Top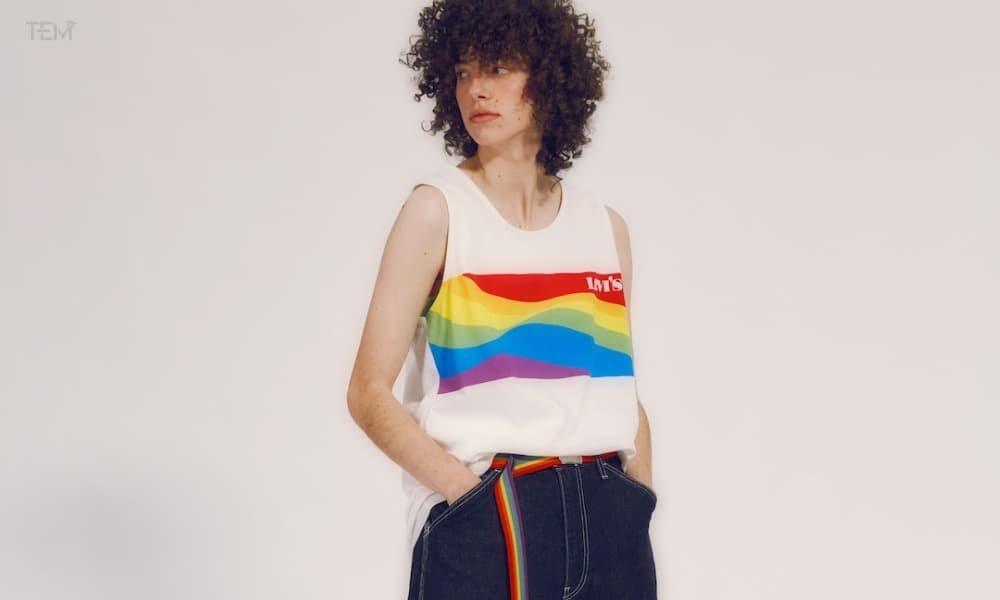 Levi is flaunting the Pride collection "All Pronouns. All Love" by emphasizing respecting people's pronouns. They have the inscribed phrase "they/them, she/her, he/him, we" on their collections, which is gender-neutral. Levi will be donating 100% of the profits to OutRight Action International.
TGI Fridays- Carlo's Bakery Rainbow Cake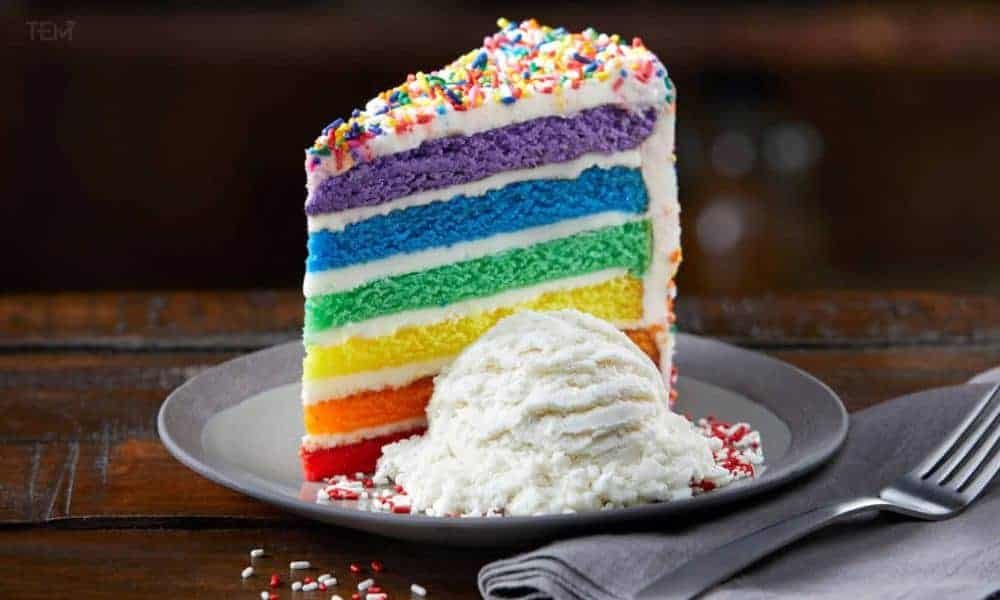 TGI Friday has introduced the decadent delicious dessert. This dessert is six layers of rainbow-colored vanilla cake piled high with vanilla icing and sprinkles and is available for home delivery or in-store locations. Part of the profits generated from the sales will be donated to support GLSEN.
Happy Socks- Pride Socks
Unlike other brands, Happy Socks did not launch any product line for Pride month. Instead, the budget aimed for the Pride collection i.e. $20,000 was donated to InterPride—an organization promoting lesbian, gay, bisexual, transgender, queer, and intersex communities around the world.
Aim for Change
"We are thrilled to see so many companies and brands stepping up to support Pride this year," said Shira Kogan, director of corporate development at the Trevor Project, an LGBTQ youth suicide prevention and crisis intervention organization.
Brands have the power and platform to influence others. Through marketing campaigns or a separate product line, these brands can tell stories to empower the LGBTQ+ community. Together they can create a world where the LGBTQ+ community is championed, celebrated, and protected.
Remember the message you leave out there can help lay the foundation of change. We need to understand that equality is not a once-a-month fight but year-round support is necessary—not just for Pride month, but all the social causes we rise for. Together we can create a world, which is more right and fair for everyone.
Also Read:- Top 8 Coaches Who Simplified Pinterest Marketing