J.K. Rowling has led a "true success" journey, rising from being a welfare recipient to being named the world's first millionaire novelist by Forbes. She swept the globe by storm in 1997. Rowling, a British novelist, and philanthropist created one of her best works, Harry Potter, and audiences received their modern-day wizard. Rowling first imagined the character and his magical realm while traveling from Manchester to London King's Cross in 1990. 'the Hogwarts School of Witchcraft and Wizardry' took her about seven years to design.
It was a revolution not just in the world of fantasy fiction, but it also altered our childhood recollections of wizards and how we imagined them to be. A completely new dictionary of magic and fantasies was introduced to young readers. Harry Potter, Hermione Granger, and Ron Weasley all rose to fame overnight. Harry Potter books captivated young readers, and Hogwarts School of Witchcraft and Wizardry, as well as Rowling's first in the series, Harry Potter and the Philosopher's Stone, became critically regarded in young adult literature.
The History of Fantasy Literature
Fantasy fiction has a long history dating back to the early nineteenth century. Many authors were inspired by mystical and fantastical elements. Arabian Nights and other similar stories set the tone for fantasy fiction. People were becoming more open to the idea of magical carpets, lights, and other tricks. They were captivated by "Aladdin's Wonderful Lamp," "Ali Baba and the Forty Thieves," and "The Seven Voyages of Sinbad the Sailor." JRR Tolkien's The Lord of the Rings set the tone for epic fantasy in the twentieth century.
In 1865, English author Charles Lutwidge Dodgson, writing under the pen name Lewis Carroll, introduced adults and children to Alice in Wonderland, a fantastical world filled with anthropomorphic creatures. Its story was straightforward and hugely influential, particularly in the fantasy genre. And in the 1950s, everyone was talking about C.S. Lewis's The Chronicles of Narnia. Lewis' series captivated readers by opening Pandora's box of witches, wizards, and flying creatures.
J.K. Rowling Masterclass
The buzz and excitement around the Harry Potter series will be difficult to replicate in the literary world. J.K. Rowling's talent is clear; her writing style is so thorough and descriptive that the images in your imagination are practically palpable. Her narrative is astounding, proving to be so much more than invisibility cloaks, time-turners, and Felix felicis. Here are six reasons Harry Potter stands out from the rest of the genre.
1. It grows with the audience
J.K Rowling could compose something that began relatively simple in its writing style and progressed to something a lot more sophisticated and complex. The volumes were issued gradually, with some taking up to two years between publications, so the readers grew up throughout the book series.
2. It tackles loss
J.K. Rowling narrates a story of a young boy whose parents were murdered when he was a baby, leaving him with a family who doesn't want him, and death and gloom follow him about. But death is a natural part of life, and teaching children about grief is critical. Harry lost his parents, but he surrounded himself with powerful friends and role models, forming his own family to provide the parental care he lacked.
3. Promotes power of knowledge
J.K Rowling showed that power does not always come from having massive muscles or being intimidating with characters like Hermione and Dumbledore. They showed that knowledge and intelligence are as, if not more, vital.
4. It talks of sacrifice
In the Harry Potter series, sacrifice is all for the greater good, and many characters give something up for the sake of others. Dumbledore's Army and the Order of the Phoenix faced death, striving for a better future. At the end of Harry Potter and the Half-Blood Prince, Harry gave up his chance at a regular adolescent life, turning his back on finishing his school years to rescue the wizarding world's future.
5. Strong female characters
J.K Rowling has used feminism as a major theme in Harry Potter without overdoing it or forcing it. Consider some of the female characters: Hermione Granger, Molly Weasley, and Minerva McGonagall.
6. The love stories
The series gives importance to relationships with friendship and family love. For instance, between the Weasleys, the Order, and the DA, everyone in Harry's life is significant. Lily Potter, the mother's love, risked her life to keep her son safe. Dumbledore's love for his sister Ariana, who accidentally killed their mother, and the effects of her demise on Albus later in life. But the most moving love story of them is Severus Snape's, unrequited love.
Modern Fantasy Literature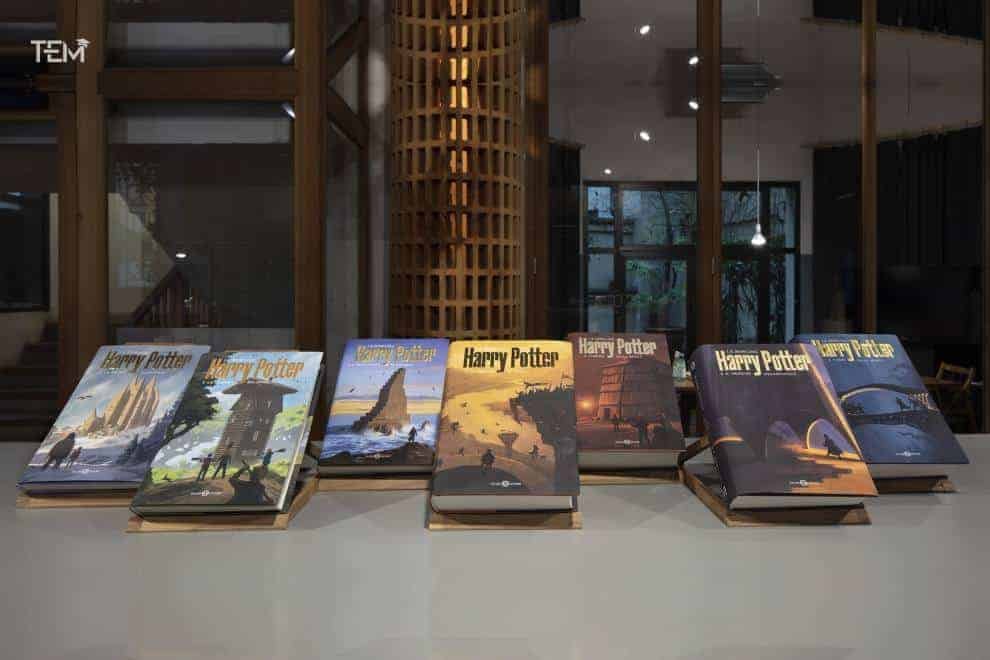 Myths, stories, and folklore were all part of fantastic works, but modern fantasy literature decisively distinguished itself. It took us on a voyage far from reality, to a distinct universe where everything is unreal and we could only fantasize. Many authors used this notion to tease readers' fantasies and push them to change their reading habits. JK Rowling was the most successful of these authors. The readers were so engrossed in this fantasy series that they didn't notice when the world of magic carpets, potions, and wizards gave way to Hogwarts, magic brooms, and wands. This expanded their imagination beyond fantasy.
In the guise of fantasy, the series also explored the horror, romance, thriller, and adventure genres. In short, Harry Potter provided us with the excitement of reading across multiple genres while still keeping the imagination alive. Even though it touched on the dark side of magic, readers quickly fell in love with Lord Voldemort, the internationally feared Dark Wizard.
Takeaway
J.K Rowling ensured the development of what we now call "beyond imagination" through Harry Potter. It dared Potter fans to think beyond the obvious. Today, fantasy is still a medium with subgenres. Traditional fantasy, sword and sorcery, magical realism, fairytale fantasy, and horror-tinged dark fantasy are all examples.
Also Read: 10 Activities to frame your Self-esteem and think positive about yourself