As the repository and generator of knowledge, university-level education is vital for securing viable employment in the current generation. Pursuing higher education at reputed and established institutions holds a plethora of academic benefits on several aspects. However, students must opt for universities which not only have an established recognition but also offer quality and distinctive curriculum along with benefits such as scholarship and placement programs.
With an aim to "Bring Knowledge to Life," South East European University offers quality education paired with non-negotiable excellence and distinctive career opportunities. The university seeks excellence in teaching and research within the higher education system in the Republic of North Macedonia, by offering equal opportunities for all, based on impartiality and merit.
Conceptualized Establishment
The concept of commencing SEEU had long existed until in the mid-2000, when Max van der Stoel (OSCE High Commissioner on National Minorities) initiated discussions on the establishment of a new university in the Republic of North Macedonia. The planning of the university initiated in the late 2000, following the adoption of the law on higher education by the parliament.
With support from the US and the EU, SEEU was formally established in 2001. The Government of the Republic of North Macedonia is the university's founder, and it enjoys a special status as a private-public not for profit institution. With a fascinating establishment, SEEU has emerged as a quality-led, financially sustainable university, and is regarded as a model for multi-ethnic, multi-lingual higher education in South East Europe.
Beholding an integrated campus, SEEU provides a home to students with enormous bedding capacity, along with well-arranged and furnished rooms, and kitchens. The campus environment is ecological and serves as an excellent area for sports and entertainment activities as well.
Diverse Study Programs
South East European University is composed of five faculties—Faculty of Business and Economics; Faculty of Languages, Cultures and Communication; Faculty of Law; Faculty of Contemporary Sciences and Technologies; and Faculty of Contemporary Social Sciences. The university offers state-of-the-art teaching model which is supported by certified quality management and advanced IT services. It offers over 80 study programs with interactive approaches—closely related to the labor market needs. These are designed in accordance with latest trends in the labor market which are innovative, locally, regionally and internationally.
SEEU was the first to offer 'Criminalistics and Security' study program based on market research, indicating a need of professionals in this field, and also offered Architecture and Design courses last year as a new and innovative study program. With assistance of external specialists and academic staff, several sustainable study programs that withstood the changes of the time, have been designed. These programs are being adapted and are changing constantly.
Quality-Oriented Curriculum
SEEU offers quality education as a non-negotiable priority, and constantly monitors the quality of study programs via the Quality Officer—the first of its kind in the R. of North Macedonia. It scrutinizes students' satisfaction over study program courses and teaching staff, while generally monitoring the entire teaching-learning process.
At SEEU, study programs are designed by combining international experience, instances of local practices, and innovative elements of its staff. The university adopts both long-term and short-term strategies by emphasizing the provision of quality study programs in accordance with market demands. Currently, it plans to align them with trends related to future professions—closely related to IT and digital education.
SEEU stands out on the grounds of adaptability, rapid culture of trends in higher education and the application of new programs. The university has established the Quality Management System—audited once a year by team of auditors—which helps to improve overall performance and provide a sound basis for sustainable development.
Spearheaded by Prodigious Rector
SEEU is spearheaded by a Dr. Abdylmenaf Bexheti (Rector of SEEU) who has been engaged in teaching and academia for years with a diverse academic experience and a strong portfolio as a diplomatic leader. He was appointed as the Dean of Faculty of Business Administration in 2002 and was later elected as a full-member of the Academy of Sciences and Arts in the Republic of Macedonia. In 2018, Dr. Abdylmenaf was appointed as the Rector of the university and has been guiding SEEU towards the path of glory ever since.
Being Ahead of Time
The COVID-19 pandemic eventuated a huge transition to online and hybrid teaching. According to Dr. Abdylmenaf, "The academic pressure created not only affected staffs who couldn't embrace digitization but also teaching and assessment for the generations of students, converting the traditional teaching system into Problem Learning Based-PLB system."
However, it did not pose any problem for SEEU as it had been inculcating the mandatory use of digital tools in the pedagogical process for all employees since 2001. SEEU is focused on interactive teaching supported by the electronic content management system—which also poses a constant challenge for it. Using Google platform, sophisticated cameras and technology, the university has established hybrid classrooms providing online academic lectures, tutorials, and all other academic activities.
Abundant Academic and Career Opportunities
SEEU provides the following range of scholarship programs to its students:
Merit based scholarship – Awarded to excellent students in the amount of up to 60% of the tuition fee.
Social scholarship – Awarded to students who are excellent with difficult financial situation and unaffordability to study, in the amount of up 80% of tuition fees.
Business community scholarships – Awarded to students by companies themselves for recruiting and employment purposes
Work and Study – students are engaged in practical work at the University administration for concrete compensation which is later deducted from their tuition fees.
SEEU's Career Center—also first-of-its-kind in North Macedonia—manages the students' career and acts a connecting link between the students and the companies. It helps graduates with career building by helping find employment opportunities in public or private institutions, on the basis of education and skills. It also manages companies' demand for internships, along with the interest of students to meet demands for practical training.
Adhering to Technological Advents
Dr. Abdylmenaf foresees that virtual reality and augmented reality teaching will take an important place in the higher education systems regardless of the pandemic situation. The digital skills literacy will expand towards AI knowledge across various fields with disruptive technology and AI being leveraged in every industry.
While it is necessary to better the existing range of accredited courses in the field of IT skills for creating and managing digital content, the current needs impose a focused action with intensity of the expansion of competencies at different levels. In terms of human and financial possibilities, the predicted development activities will focus on developing skills for information and data literacy at a higher level; evaluation of data, information, and digital content; communication and online cooperation, creation of digital content; and many more.
To contribute further towards digitizing the academy, SEEU is planning specific courses for e-education in the field of cybercrime and dissemination of the same materials to students. For the very first time, SEEU as a university is experimenting with introduction of virtual reality and augmented reality in some subjects. It plans putting the new laboratory for virtual reality into use, while experimenting some of the subjects in the Faculty of Contemporary Sciences and Technologies in this field.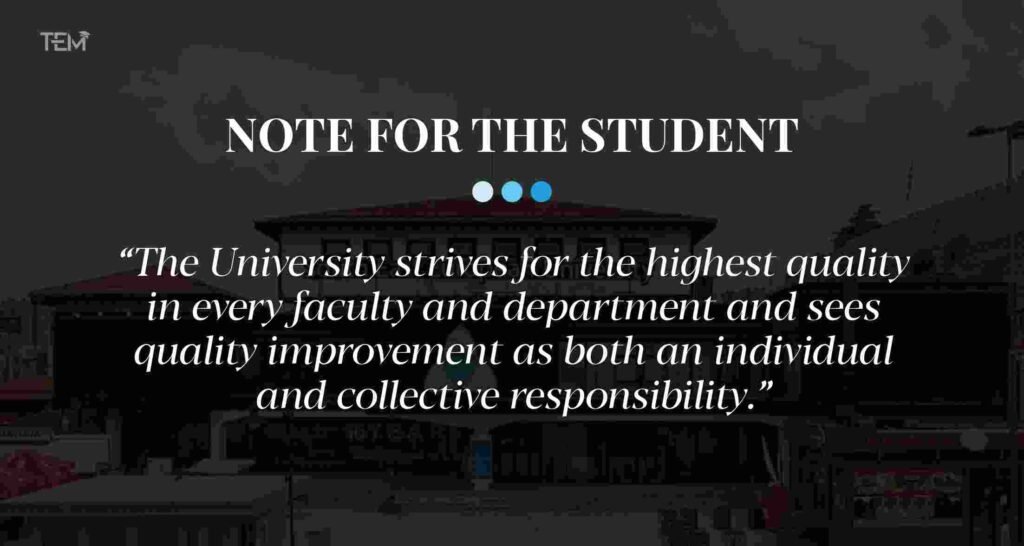 Read Full Magazine:- The 10 Most Admired Universities and Colleges to watch in 2021