Customer experience is the most important factor when it comes to the Hospitality industry. Long-term success in the industry demands initiative, passion, and perseverance. The Restaurant, Hotel, and Institutional Management (RHIM) program in the Hospitality and Retail Management Department (HRM) at Texas Tech University prepares students for an industry that needs individuals who are responsible, who truly enjoy working with people, and who will not stop until their job is done. Education in hospitality management promotes ethical behavior and inculcates values in students such as confidence, respect, ethics, and management. It also improves the ability of managers to enrich customers with their unique services and hospitality.
With the goal to provide the highest quality education, Restaurant, Hotel, and Institutional Management | Texas Tech University strives to develop the knowledge and skills in the hospitality disciplines. RHIM strives to provide research and service experiences to all students, faculty, industry, and community
Strong Foundation
College of Human Sciences (COHS) was established in 1925 and was one of the original colleges at Texas Tech University. The college has been a powerhouse of great educational programs and helps students in industry preparation. It provides multidisciplinary education, research, and service focused on individuals, families, and their environments for the purpose of improving and enhancing the human condition.
The Restaurant, Hotel, and Institutional Management has a long and distinguished history in the College of Human Sciences. For nearly 50 years the Restaurant Hotel, and Institutional Management program has been putting industry-ready graduates into the field. Many senior executives from major hospitality companies across the U.S. earned their degrees from the Restaurant, Hotel, and Institutional Management program.
International Acknowledgement
The College of Human Sciences at Texas University is an exclusive choice for students to pursue their degrees. The college offers nationally acknowledged academic programs that are helpful for students' careers. The Restaurant, Hotel, and Institutional Management program is also nationally and internationally acclaimed having recently been recognized as one of the top 100 hospitality programs by QS World University Rankings. The Restaurant, Hotel, and Institutional Management program is also one of the original degree plans offered in the Texas Tech University campus in Escazu, Costa Rica. COHS provides undergraduate and graduate degrees in Hospitality and Retail Management, Human Development and Family Sciences, Community, Family, and Addiction Sciences, Nutritional Sciences, and Financial Planning.
Texas Tech University has taken initiatives for international students as well. It has established the Office of International Affairs (OIA) that supports international students and facilitates the mission of the university. OIA provides services to students and staff as well as offers international educational and cultural experiences for the university and community. It has contributed to the globalization process of the university and its growing reputation as a main international educational and research center.
To survive in a diverse global world, students are developed individually, socially as well as economically. The college provides outreach to individuals, organizations, and communities to improve society. COHS believes that its graduates will impact the community as educators, hospitality managers, healthcare professionals, financial managers, and more.
Maintaining Diverse Cultural Relations
Equal treatment and equal opportunities for students are very important for any educational institute to grow. The College of Human Sciences dedicates itself to enhancing and improving the imbalances at the campus and treats every student regardless of their gender, race, age, nationality, social condition, economic condition, religious beliefs, etc. Diverse academic programs and creative and innovative learning environments ensure that everyone on campus is appreciated, valued, and respected equally. Exposure to different cultures and understanding diverse backgrounds strengthens the university worldwide.
To achieve this goal, the college has its Diversity, Equity, and Inclusion (DEI) committee that ensures it is evaluating the efforts taken for diversity and inclusion as well as improving the same. It offers international students opportunities for fellowships and assistantships and allows them to join top student organizations in the college and across the campus.
Experiential Education
To ensure that maximum students participate in academic and non-academic programs, the Restaurant, Hotel, and Institutional Management program focuses on experiential learning. It operates Skyviews restaurant (a full-service fine dining restaurant on campus), H-E-B Culinary labs, a classroom at the Overton Hotel and Conference Center, the Texas Wine Marketing Research Institute, and the Center for Global Understanding of Experiential and Sustainable Tourism.
The RHIM program believes students learn more by doing than hearing and focuses on engaging students in the learning process. At Skyviews restaurant and the Overton Hotel & Conference Center, students get hands-on learning experiences. RHIM majors complete 1200 hours of work experience through a 400-hour internship and 800-hours of hospitality industry work experience. According to industry recruiters, the Restaurant, Hotel, and Institutional Management has the best-prepared students in the country. They have real experiences and realistic expectations of the demands of the industry.
Global Exposure
The Hospitality and Retail Management Department has outstanding academic, co-curricular, and extra-curricular programs that help students grow and develop in their careers. HRM provides education to international students and exposes students to professional experiences. HRM ensures that every student has the opportunity for global experiences, offering study abroad tours annually. The study abroad experience is designed to offer students various cultural and educational experiences. Study abroad includes cultural and hospitality-related locations such as England, Scotland, and Italy. Students can also participate internationally at our campus in Escazu, Costa Rica (https://www.depts.ttu.edu/costarica/).
Active Participation
The Department of Hospitality and Retail management hosts a Symposium every spring that features various national keynote speakers and panelists. The event includes discussions with a formal lunch as well as a career fair. In the fall, the department hosts a reception and a career fair. Students actively participate in these events and activities. Presidents of student organizations are also involved in both the events and they introduce the speakers and sometimes serve as session chairs. The remaining students aid in the registration process and setups.
Learning Values and Hospitality
The Restaurant, Hotel, and Institutional Management program believes hospitality education should prepare students to compete in a changing industry. There are lots of issues that can be faced every day in the field of hospitality. Constant contact with others lends itself to situations that involve ethics, diversity, civility, etc. The college is committed to preparing students to meet diverse challenges through education of real-world experiences.
Note to the students: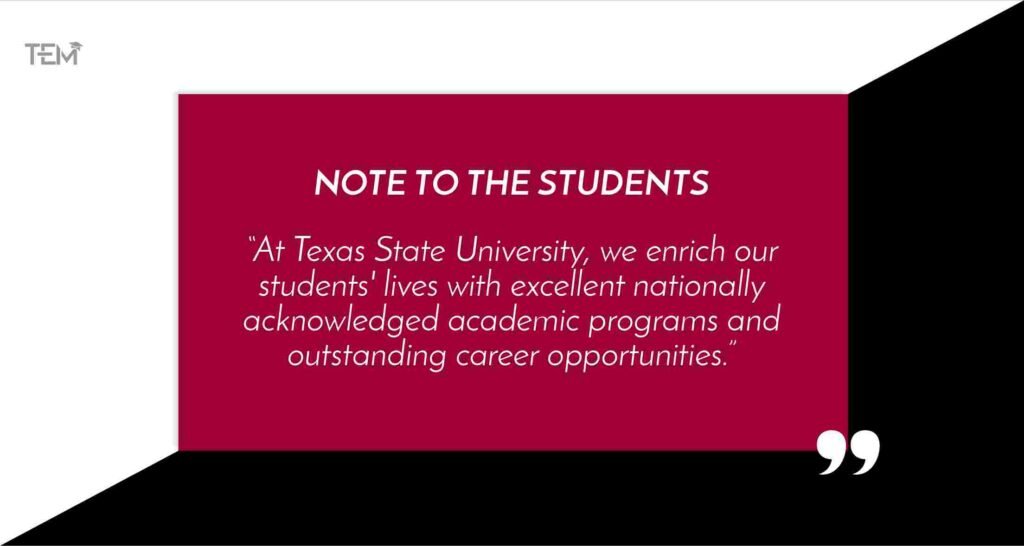 READ MORE: The 10 Best Hospitality Institutes to Look out for in 2022