Do you find reading books expensive and time-consuming? The world has changed, even though libraries exist in every city, fewer people seem to use them. Instead, people prefer to save time and money by using free audio book apps. Audiobooks facilitate book reading in a diverse way, for example, you can listen to any book while driving a car. You can finish listening to it within a few hours. There are plenty of audiobooks available in the market, but you might be confused about which one is truly authentic and affordable. We have picked a few of them to provide you with an amazing experience through free audio book apps.
1. Hoopla
Hoopla allows free access to a variety of digital media services. It is a groundbreaking product that connects your local public library through membership cards. Hoopla facilitates borrowing online audio clips of books and eBooks, comics, movies, etc. You can stream your favorite titles of the book with Hoopla and also, and it integrates with your car system effortlessly. Hoopla gives you an audio playlist of books as per your choice, for example, books for road trips, books for romance, etc.
Pros:
Compatible with web and mobile devices
You can easily borrow books of different genres
It tracks multiple user metrics
Access to giant colocation of books
Cons:
Limited customization options
Multi-lingual support is unavailable for users
Limited amount of checkouts per month
2. Audible
30-day free trial access to Audible allows you to its vast library of audiobooks. You can download free audiobook titles for a trial purpose and it lets you keep other titles also even if you opt against buying the plan. Users can earn credits every month for listening to every book so that readers can have access to every book title irrespective of the book price. Its standard plan also comes with rationed limits and it is quite affordable.
Pros:
Access to the whole Amazon library with a free trial
It is accessible on multiple devices
Wide variety of book titles and reviews on it
The extra facility of bookmarking your last reads
Cons:
Membership cards can expire even if you do not use the app for a longer time
Downloaded copies of books require large storage space in your device
Buying credits could be full of a hassle for some users
3. Spotify
Spotify offers audiobooks along with listening to music and podcasts. However, it can be challenging for you as there is no dedicated section for audiobooks like podcasts or music. It offers a comprehensive collection of audiobooks and can listen to every type of genre through Spotify. Most audiobooks over Spotify are in the public domain belonging to classics and international bestsellers as well
Pros:
If you already pay for music subscription plans, then no extra charges for audiobooks are required
Introduced new listening tools like podcasts of social media influencers
Interactive features like reviews on books
Audiobooks for all age groups are available
Cons:
Users have complained that the app is cluttered and complicated
No facility for downloading a book is available
Audiobooks in a language other than English are not available
Need to create a free account for access to the free audiobooks library
4. LibriVox
LibriVox essentially focuses on the latest book titles with longer copyright durations. Similarly, audiobooks of LibriVox are available in different formats, which makes the app compatible with other free audio book apps. The app covers audiobooks of bestselling authors, for example, Arthur Conan Doyle, Mark Twain, Charles Dickens, and HG Wells, etc. Moreover, you can download any book from this app and listen to it at your convenience.
Pros:
Multi-lingual facilities are available over LibriVox
Easy access to classic titles as well as the latest published books
Every audiobook is free to listen to and download as well
Translated versions of books are available
Cons:
Copyright books are not available
Some users complained about different accents of English by speakers
5. Loyal Books
Loyal Books is among those free audio book apps that support multi-lingual content at no price at all. It provides audiobooks in 28 international languages, so it's a good listening platform if you want to explore books in different languages. You can play Loyal Books titles from your other favorite audiobook players as well.
Pros:
Users can have more downloading and streaming options
Multiple formats available for audiobooks
No membership is required for downloading audiobooks
Cons:
Limited catalog of book titles as compared to other free audio book apps
The user interface comprises paid ads
Not all the latest books are available
6. Overdrive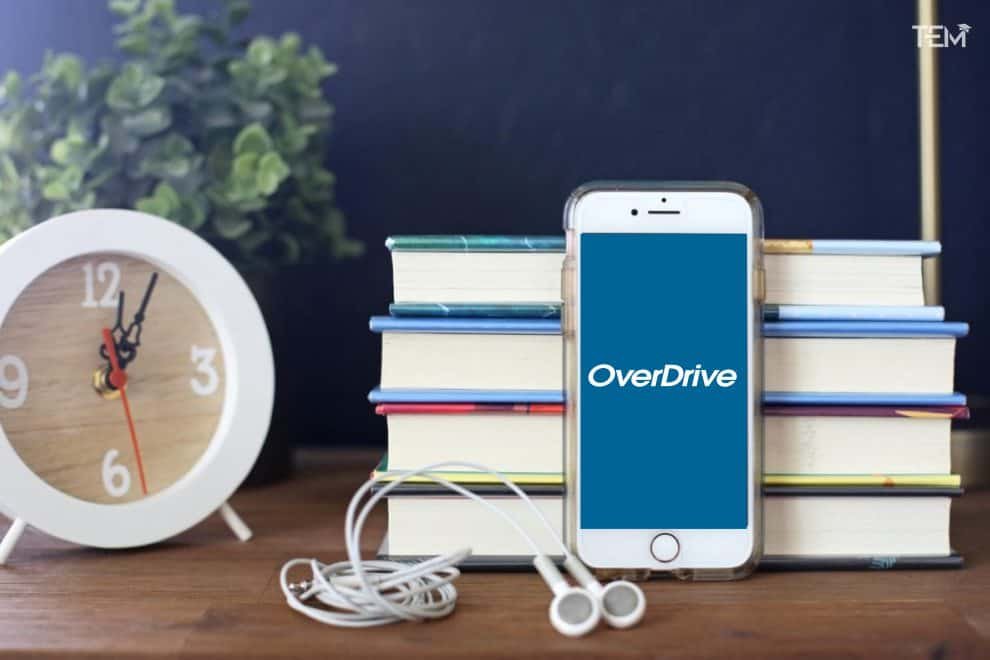 With the help of Overdrive, users have free audiobook offers from their local public library. The variety of book genres on Overdrive is more expanded than other genres in stock. The catalog possesses other complementary materials also, for example, ebooks, podcasts, etc. It enables users to order their favorite audiobook as long as it is held by a public library nearby you. The offers are shared through official apps and can get discounts during festive seasons.
Pros:
Free membership subscriptions
Access to multiple library collections
You can get free audiobook samples to listen
Compatible with iOS, Android, and Windows devices
Cons:
Short audiobook turnaround timing is available
It requires manual file conversion before downloading
7. Libby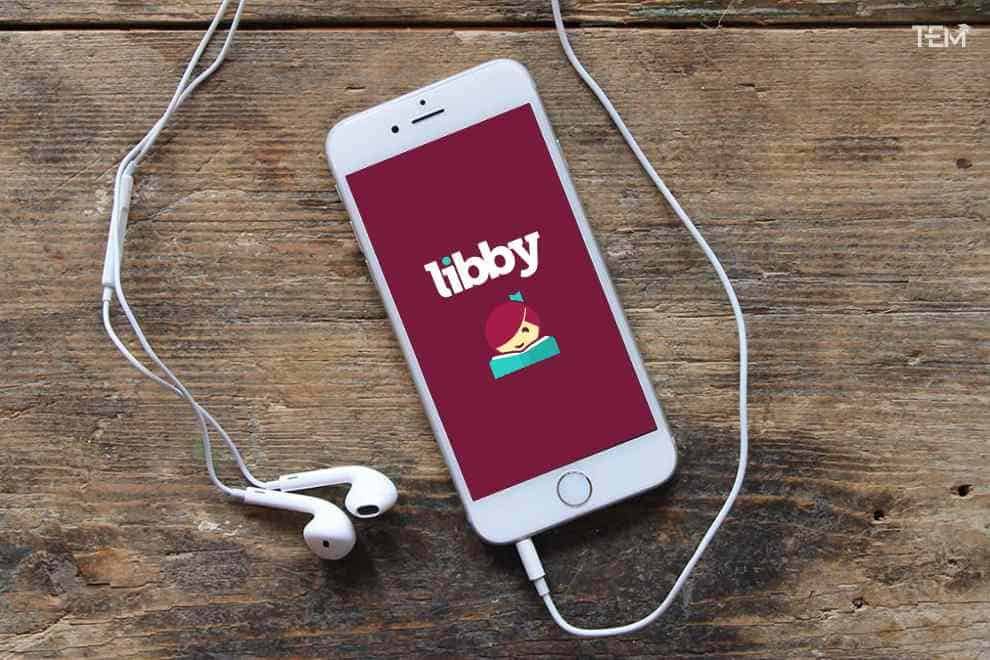 Libby audiobook app is completely free to use and no premium plans are required before using the app. It is compatible with a different operating system to include more users; you can begin borrowing ebooks, e-magazines, etc. You can choose different editions of audiobooks over the app. It assembles the library based on fiction, non-fiction, self-help books, etc.
Pros:
No adobe Id or complicated account creation is needed for using Libby
You can integrate your reading and listening experience with the help of bookmarks
You can check out and download titles of the book easily
You can add an audiobook playlist for family members also
Cons:
Access to a local library audiobook titles only
Advertisements can interrupt listening to audiobooks
The user interface is unattractive
8. Storynory
Storynory ranks top in free audio book apps for children's use. You can download the app for your kids and it provides different stories for your kids according to their age group. It expands the platform not just for kids but also for youths can listen to updated story books and fuel their imagination. All books are free and the app integrates with the car stereo system.
Pros:
Free audiobooks without a subscription are available
The user interface is friendly for all age groups readers
Better quality of audiobooks than other competitors
Cons:
The platform mostly includes storybooks for kids
Limited book genres are available
Smaller book collection library
9. Kobo Books
Kobo Books provides you inclusive audiobook experience along with podcasts and ebooks. Its customized features can help you adjust the size of the text's volume for a good audible experience. It allows users to post favorite notes, quotes, and thoughts on social media platforms from popular books.
Pros:
Different genres of audiobooks, including economics, drama, job hunting, etc
The search bar customizes your audiobook search and recommends similar audiobooks
Easy to use for newcomers as it filters titles by length, author, etc
Cons:
You cannot share your library with others
It restricts your search list of books with limited library collections
10. Bookmate
Bookmate is an audiobook and eBook featuring an app that supports content in 12 languages. You receive access to over 50,000 audiobooks with a free account. Its user library is like a social platform where if you follow someone, you can see their online library as well. Moreover, it recommends audiobooks based on your taste.
Pros:
The online content of Bookmate follows your choices in search engines
You can save the content through bookmarks, sticky notes, etc.
You can manage your personal library easily and can refer it to someone
Cons:
The app requires access to your personal information
The app does not cover regional language books or local authors' books
These free audio book apps will feed the curiosity of any reader or book lover. Some of them provide amazing features, like social libraries for audiobook enthusiasts. Having such apps in your pocket can make you realize that reading is not an expensive hobby to practice. The above information in the blog educates you about the 10 best free audio book apps that provide you with an amazing user interface experience.
ALSO READ: Athenaeum of Imagination: 10 Marvelous Sci-fi Books for Science Philomaths