Science has the exciting feature of asking questions that one could have never imagined. Being a science student and a passionate reader, I have been also piling up my queries about the universe, technology, science, fantasy, etc. Surprisingly, I found out that the power of asking questions has led curious authors and filmmakers to pen down their possibly impossible storylines. Wandering on the internet to find the answers to my questions, I opened a door to vast knowledge, imagination, fantasy, and creativity through the best sci-fi books. For impassioned readers out there, I have compiled an amazing list of sci-fi books that will do word-shattering magic.
1. Artemis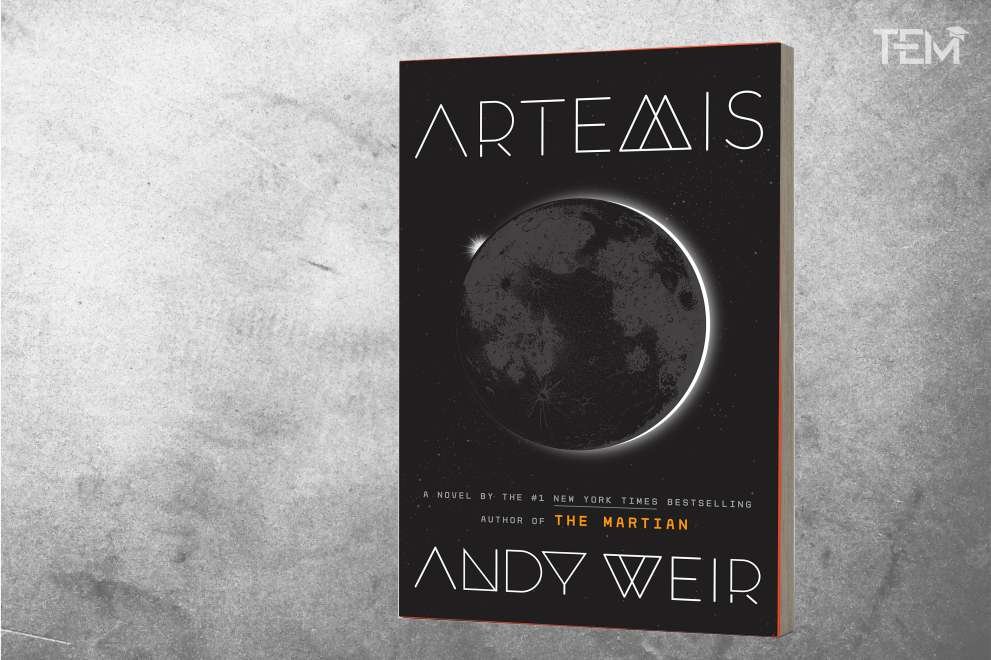 Author: Andy Weir
Publisher: Crown
Year of Publication: 2017
A writer's imagination has no boundaries and Andy Weir has proven this in his second novel named Artemis. It is an entertaining and educational read based on a murder mystery and science fiction. The book takes the reader on the journey of the first and only city on the moon. The ultimate wish of becoming rich makes the hero of the book, Jasmine Bashara, a center of a big Artemis conspiracy. This book is a pure blend of sci-fi concepts along with novel thinking, financial and technological facts, and the writer's palpable interest in life in space and scientific explanations.
2. The Art of Star Wars: Galaxy's Edge
Author: Amy Ratcliffe
Publisher: Abrams
Year of Publication: 2021
Star Wars has been ruling the readers' world with its epic storylines and the best sci-fi masterpieces. Last year, Star Wars artbooks came up with an exceptionally new idea and created Galaxy's Edge which actually lets readers land in the magical world of Disneyland Park. It has hundreds-of vivid concept artworks, sketches, blueprints, and photographs. The storyline lets readers explore new locations like Black Spire Outpost, located on the remote Outer Rim planet Batuu and new characters. This book really instigates our imagination level and gives examples of how thoughtful and creative the writer can be.
3. Shards of Earth
Author: Adrian Tchaikovsky
Publisher: Orbit
Year of Publication: 2021
This book is a sheer representation of human critical thinking and sci-fi imaginations. The story of humanity, on the verge of extinction, depicts the battle against angry aliens with enhanced humans like Idris—the hero of the book. Idris and his team wander in space to find the answers to something strange abandoned. This storyline manages to capture the attention of the reader and holds together its plot with many twists and complex connections. Surely, it is a spectacular gala of monsters and enhanced humans.
4. Star Trek: The Artistry of Dan Curry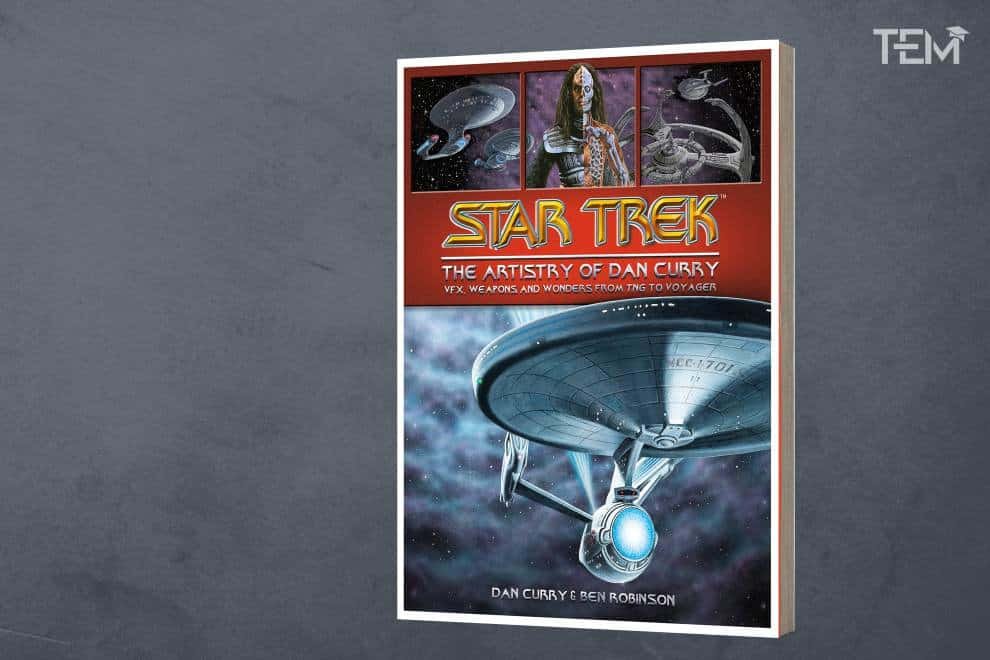 Author: Dan Curry and Ben Robinson
Publisher: Titan Books
Year of Publication: 2020
Seventh-time Emmy Award winner, Dan Curry has introduced to the readers a treasure to explore sensational special effects and iconic weapons. It takes the reader on the journey of visual effects technologies from 1980 to the recent advanced techniques including full Computer-Generated Imagery (CGI). The book is full of amazing pictures, information, sketches, and ways to produce some most spectacular visual effects. It also unfolds the unseen artists who have helped build Star Trek. It is a must-have book in sci-fi lovers' collections.
5. The Last Watch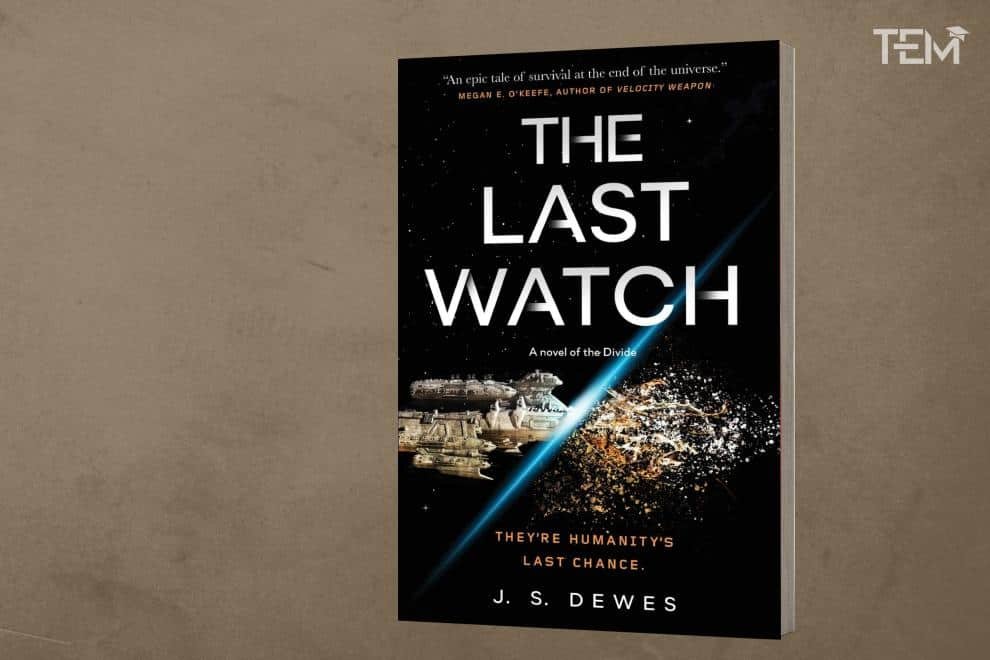 Author: J. S. Dewes
Publisher: Tor Books
Year of Publication: 2021
If you want to witness an exciting space adventure, then The Last Watch is an ideal book for you. The story revolves around the crew of a spaceship called Argus and a fight against the fact that the universe is crashing on them. It not only has a rough character and spectacular scientific theories but also has a modest writing style. It is an impressive series debut and a part of a two-book project called 'The Divide'. Science has an important role to play in this book and it has an excellent way of a third-person narrator. Moreover, the fascinating storyline revolves around technological and futuristic ideas.
6. Red Moon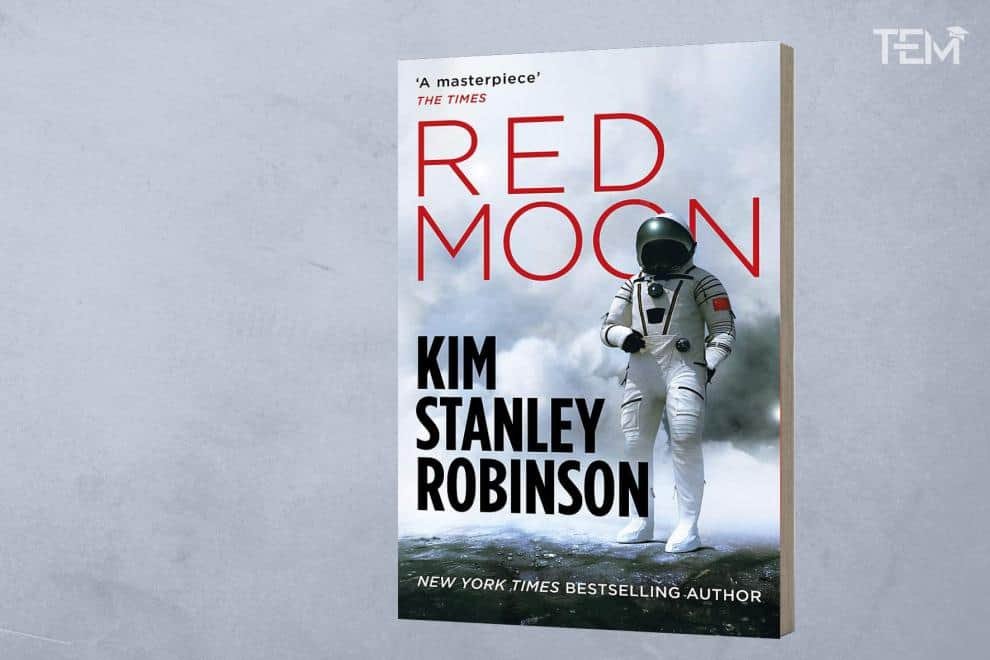 Author: Kim Stanley Robinson
Publisher: Orbit
Year of Publication: 2018
A legendary novelist, Kim Stanley Robinson has come up with a fascinating sci-fi storyline that blends realistic events and drama. Its compelling narratives take the reader to the lunar surface and it is a great combination of the world's superpower, human law, politics, and culture from colonies on the Moon. The specialty of this book is it takes sudden twists about life on the moon. However, some critics have also pointed out the mistakes such as lost rhythms and slow pace. Overall, this sci-fi book has a thriller-type plot as well as a futuristic approach.
7. Aurora
Author: Kim Stanley Robinson
Publisher: Orbit
Year of Publication: 2015
Again, a masterpiece by Kim Stanley Robinson, Aurora is an extremely fantastic book that features in-depth information about the challenges in Interstellar travel. It tells the readers about the first successful voyage beyond the solar system. The book has excellent character development and realism embedded with a scientific approach. It revolves around the storyline of the end of the 170-year mission of a spaceship carrying about 2000 humans to the Earth-like moon. This is an important sci-fi novel that addresses various philosophical and scientific issues.
8. The Martian
Author: Andy Weir
Publisher: Random House
Year of Publication: 2014
A bestseller, a great science fiction by Andy Weir has won millions of hearts with its thrilling and adventurous storyline. The writer narrates to the readers an interesting story of Mark Watney, a NASA astronaut who is on Mars for a difficult mission. The plot not only takes you to the fascinating Mars environment but also depicts snippets of the hero making brilliant and charismatic efforts to invent something. A famous film, based on the book, of the same name has also received tremendous appreciation.
9. Gateway
Author: Frederik Pohl
Publisher: St. Martin's Press
Year of Publication: 1977
This book opens an unlimited wealth of the universe and also keeps the reader with its unimaginable horror. It is an award-winning book based on a black volume of space. It initially revolves around a time in the distant future that deals with overpopulation and overconsumption of resources. The specialty of this book is its amazing sketches of streamlined spaceships and a psychological approach. Though the book has been written way back in 1977, it holds the curiosity of the audience.
10. Provenance
Author: Ann Leckie
Publisher: Orbit
Year of Publication: 2017
Provenance is considered a good old-fashioned space adventure storybook that introduces different future human cultures. It has intriguing word building and a cozy space mystery. The female protagonist of this book is Ingray, in an attempt of impressing her powerful politician mother, escapes from the prison to find some missing objects. This book is a standalone story. However, it has some references from its past trilogy series called Ancillary, written by the same author.
Concluding the Spectaculative sci-fi World
Writers of Sci-fi and fantasy books create marvelous worlds to get lost in. Such world-building influences readers with its fascinating storylines, outstanding designs and sketches, and enticing as well as persuasive varieties. These modern masterpieces not only elevate imagination power and creativity but also have compelling visions of the upcoming future. We hope that this blog meets your expectations of exciting sci-fi books and classic stories.
ALSO READ: How has J.K. Rowling Transformed Fantasy Literature?