How to choose a career? A question that sounds quite intelligible but holds a tremendous impact on your life, if not addressed sensibly. The career you choose can have a significant influence on your future. It can impact your identity, personal fulfillment, lifestyle, earnings, family, and retirement.
With so many career options available, the internet has itself become a platform for making a career. It is natural to be confused and not know what career you should pursue. But, the task may appear overwhelming if you have no notion of what you want to do. You need to be rational regarding your nature and personality. We will make it easier for you to gain some clarity by breaking down the important factors, so stop overthinking. We are here to guide you on how to choose a career and lift your spirits.
1. Make a self-evaluation
It's a good idea to spend some time self-reflecting before making any major decisions. It's no different from choosing a career. You'll think about what sort of work environment you want to be in, what kind of job you love, who you want to work with, and more in this phase.
You might wish to jot down your thoughts while you contemplate. These can be useful references in the future when analyzing job descriptions.
Here are some questions which you should have some clarity on:
Important values such as financial security, assisting others, and independence.
Soft talents such as Time management, communication, confidence, and problem-solving.
Technical abilities such as Data analytics, planning, research, multilingualism, and photography.
Inherent talents such as Writing, leadership, selling, project management, communication, planning, and technical problem-solving.
Personality such as Quiet, extroverted, confident, assertive, and loyal.
Passion such as Technology, writing, medicine, and design.
2. Make a list of your must-haves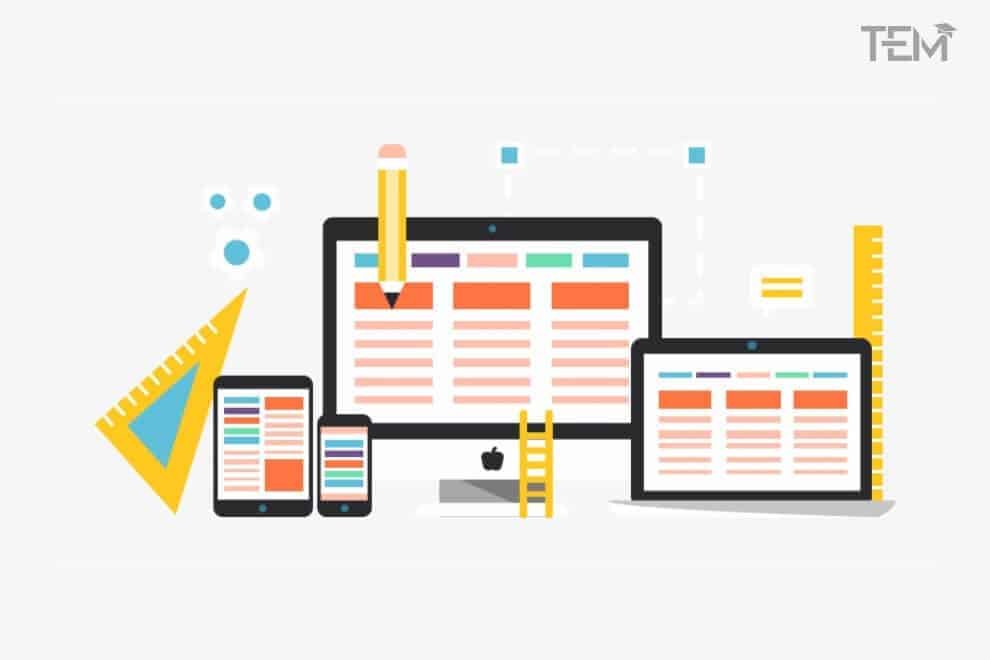 Take some time to think about what you need in a career. These can include things like income and travel, as well as perks and location.
Here are some questions to consider while deciding how to choose a career in your concerned field of interest:
Do you need to make a specific amount of money?
Do you require certain perks, such as specific health insurance or a specified amount of vacation time?
Could you accept a job that required you to travel?
Is it necessary for you to work at a specific location?
Do you need any kind of flexibility in order to work from home?
Do you have to stick to a particular job title or level?
Is there a particular work atmosphere in which you struggle to function?
Once you've figured out your must-haves, you can continue your research around some suitable occupations and check if they are a good fit for you.
3. Make a list of professions you want to look into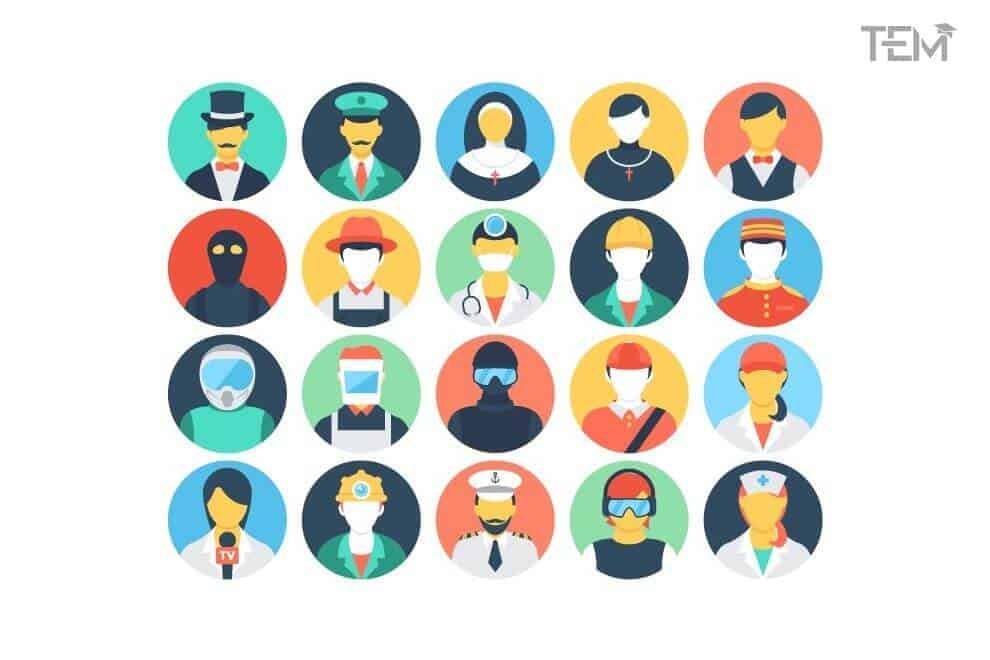 Begin exploring career options that interest you. If there's a career you're not familiar with, do some study on it. You could discover an interesting job path. Keep in mind that job names do not always accurately reflect the actual work. While the job title may not sound appealing, the job description may be a fantastic match for you.
Here are some things to think about before you construct your task list:
Make use of your connections. Use your contacts to look into employment that people might have, as well as those that people believe you'd be interested in and/or competent at.
Find fascinating industries. Keep an eye out for one that peaks your interest. Consider whether you are naturally inclined to a specific field of work.
Identify activities or tasks that you enjoy. Are there any hobbies or chores that you enjoy doing? These might range from creating presentations to organizing information to collaborating with others.
Consider where you want to be in two, five, and 10 years and write ‌your objectives and ideals. Taking the time to consider your future can assist you in identifying professions that will be a good fit for you in the long run.‌
Examine your skills and abilities. Identify your abilities and pair them with things you love. This can help you select a job that will set you up for success, whether you have soft or hard skills.
4. Examine job openings and potential employers
Once you've explored jobs that seem interesting, start researching each one to create a shortlist of serious career possibilities. The goal is to arrive at one or two career paths ‌you're excited about. You can use the following steps as a guide for your research:
Examine the day-to-day tasks of each employee to gain a better understanding of your job and company.
If you have a precise salary need, learn about typical remuneration for the occupations you've found.
Job requirements like certificates, degrees, training, or other qualifications are necessary before you choose a vocation.
It's critical to understand whether your chosen job offers room for advancement and growth
Look for stories regarding the industry or job title that you're interested in. You can prioritize jobs with consistent recruiting and development.
5. Train yourself and update your resume
After you've narrowed your selections down to a few, you'll need to determine whether you require more training or credentials. Some businesses give on-the-job training, while others prefer individuals with prior experience.
Examine the job ad for further information about a specific position.
Pay special attention to the 'Requirements' and 'Education and Experience' areas.
Update your CV to reflect your relevant qualities and skills once you've concluded that you're qualified for this career path.
Exploring job posts can help you learn what companies in your sector and position are searching for in applicants.
6. Look for jobs and apply for them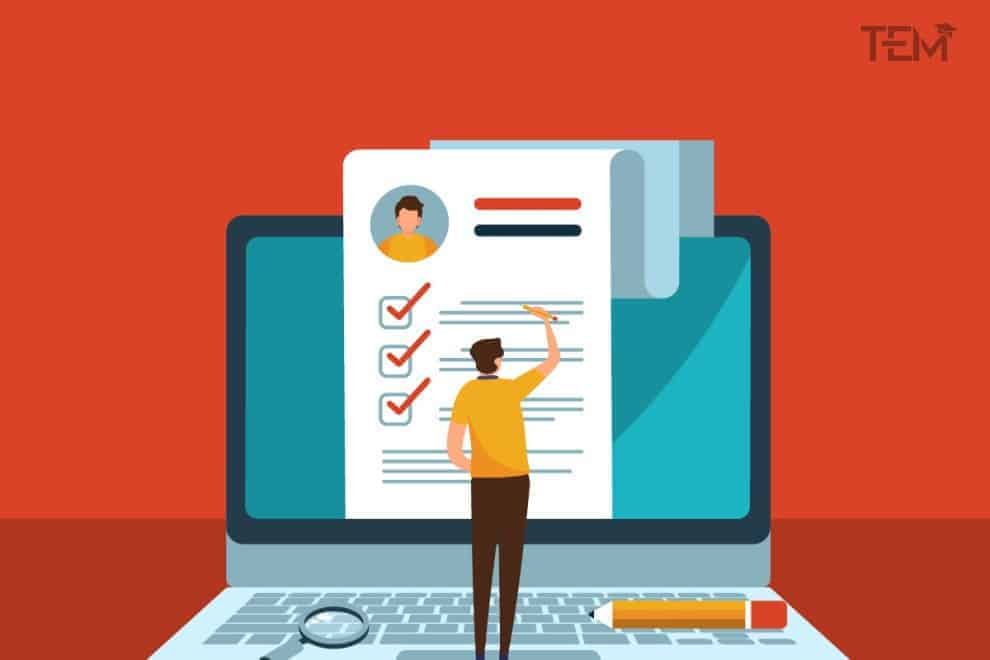 You can start looking for jobs on the internet, or through service-providing networking sites like LinkedIn. You may then specify your search radius, job type (full-time, part-time, contract, etc.), and experience level.
Here are a few steps to find relevant jobs on LinkedIn:
Research the topics that interest you.
Find the best internship or employment for you.
Put your job on for millions of people to see.
Let the right people know you're open to work
Contact those who can assist you.
Learn the abilities you'll need to be successful.
7. Continue Learning and Improving
As you discover more about yourself, your business, and what works best for you, you'll continue to grow, learn, and change.
Things to keep in mind while starting a new job:
It might be difficult to absorb new knowledge, understand the industry, and establish yourself as a team member in a new position. Hence, leverage your initial years to the fullest.
If you're feeling uneasy or discontent in your job, it's a good idea to revisit your long-term objectives. Consider altering your duties or exploring new positions that could be a better match if your current job no longer corresponds with your future goals.
If you have a specific work, hobby, or function that you like, devote time to developing and exploring those passions. Following your passions and strengths can help you develop in your work and make the most of your day-to-day responsibilities.
How to Choose a Career: Be Smart and Wise
How to choose a career? This is a question that should be thought about thoroughly before concluding. A single misstep can cost you a lot of time and money. The above 7 Steps, from how to choose a career can help and give you insights about how to approach your way further and land high-paying jobs in top cities. All the best and have a successful career ahead.
Related: 10 Best Courses for a Career In IT