The classic prose to memorize the periodic table, but what if I told you there was a new fun way to memorize the table while having a good laugh? Science memes are here to make science easy and fun.
What are science memes?
We all are familiar with the concept of memes. The Gen-alpha added a scientific twist to these memes and turned them into science memes. These memes work in both ways—if you're a science geek you will have a good laugh but if you're a student still understanding the theories, these science memes will work as a helping hand for you.
For instance,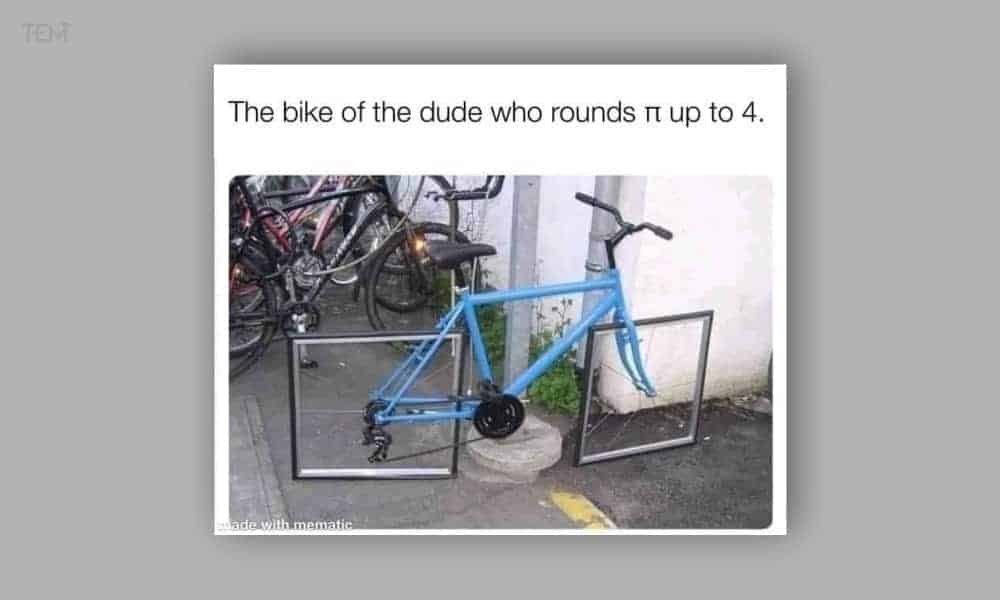 Decimals hold the utmost value in the science community. And the above example is fit to demonstrate what happens when you round up those values.
Study Dedicated to Meme
Prof. Tobias Kuhn of ETH Zurich and his colleagues conducted a study on the science memes. The study revolved around the examination of the relationship between the occurrence of memes and how far they spread and how they originated. They analyzed close to 500,000 titles and abstracts, along with 46 million papers available on the Web of Science and PubMed. The results were further evaluated to produce a "meme score".
The study was concluded to rate the memes in order of popularity. It mainly focused on science memes—physics memes to be specific. Prof. Tobias also confirmed that tracking the 'public memes' would be a major project as the internet is flooding with these memes.
Here we have listed the best collection of memes just for you,
Physics Memes
Physics is the most complex branch of science which comprises the aspects of nature both macroscopic and submicroscopic. Though, physics is a complex subject to study but the origins of various theories are very intriguing, for example, the Newton and the apple story. Newton has contributed to almost half of the Physics syllabus.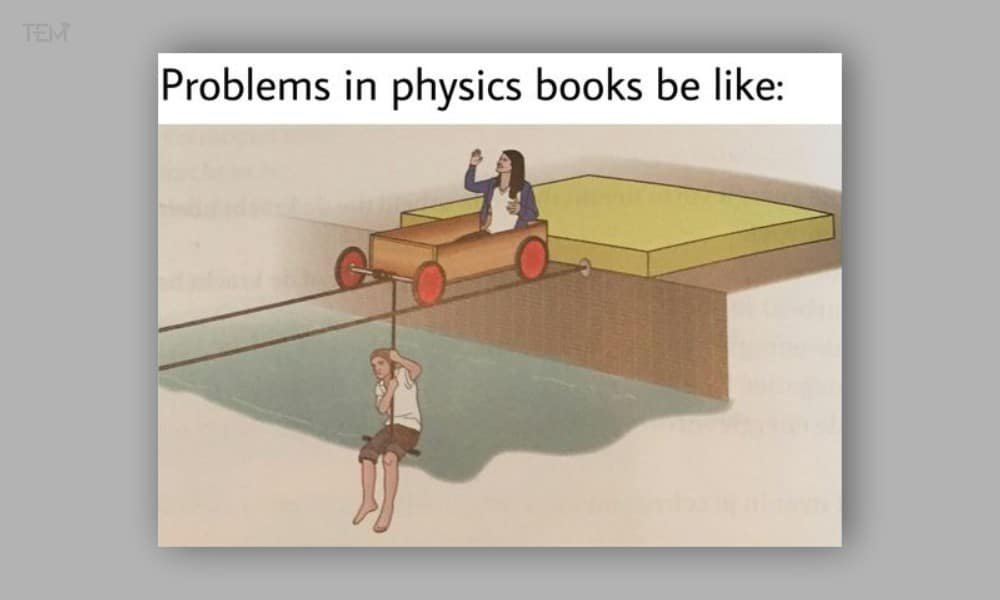 We all hated the word problems in math, Didn't we! Now just integrate it with physics and you get weirdly constructed numerical. To summarize, the guy who buys 40 watermelons in math is the one who's KE we measure in physics!
This Mr. Bean episode was hilarious and so is this meme. Newton's law of gravity and Coulomb's law is analogous which has been questioned several times but no one could have visualized them in this scenario.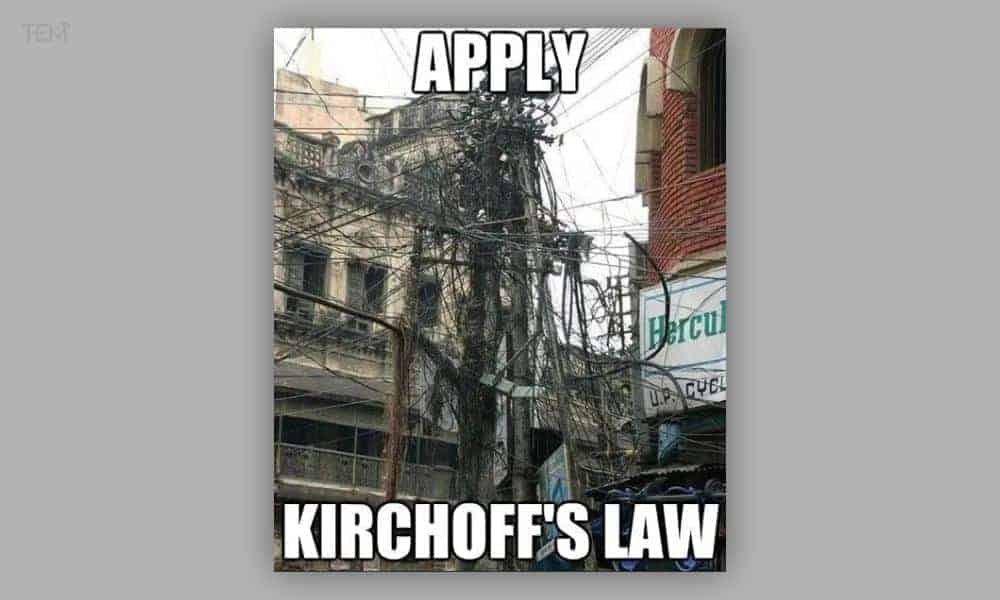 Kirchhoff's law determines how a current enter and exits the wired node. Looking at this science meme, I believe even Kirchhoff will have a hard time explaining it.
Behold the God Of Thunder Circuit! This science meme is quite self-explanatory and very informative. You cannot forget this one which is beneficial for your exams too.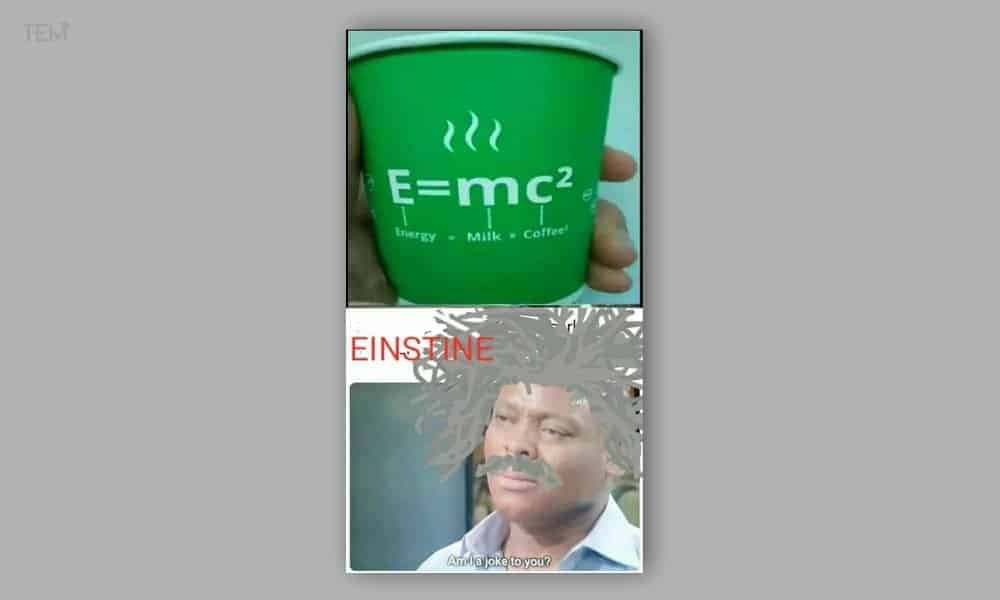 The classic 'Am I Joke to You?' meme reimagined as Einstein. Honestly, anyone can lose their cool after looking at their years of work turn into a silly acronym.
Chemistry Memes
Want to know how cool chemistry is? 'Breaking Bad' suffices all the explanations. Chemistry is an interesting branch of science-filled with fascinating trivia. The human body is also filled with chemistry such as the body comprises enough carbon to provide 'lead' for 9,000 pencils. And, it contributes to the funniest and interesting science memes.
Samuel L Jackson meme demonstrates the L and D isomers. We know that D and L enantiomers, which distinguish the two molecules and relate to each other in respect to reflection i.e. one molecule being a mirror image of the other.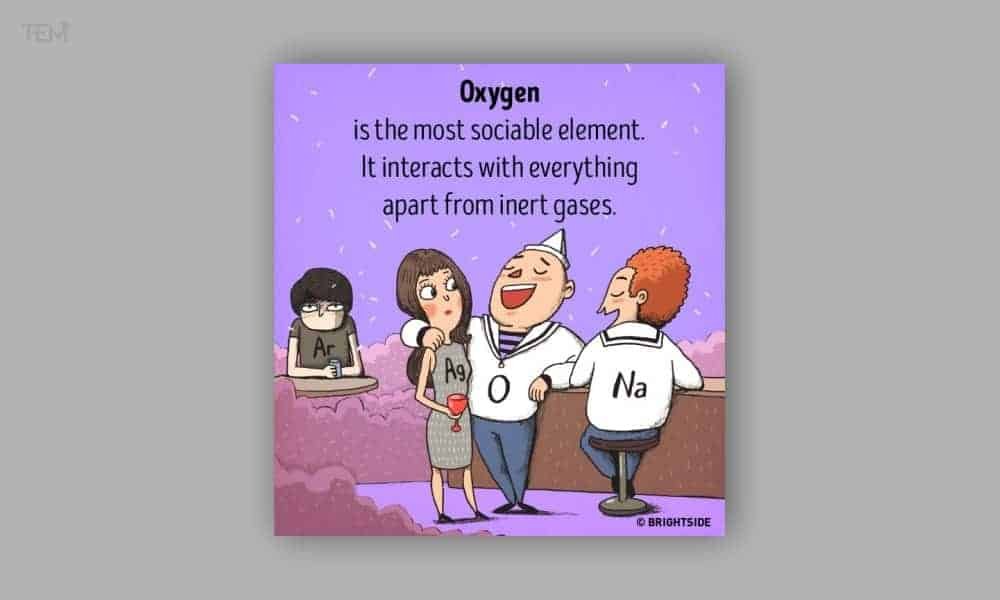 Don't you hate that one guy who just fits right in? The same stands true for oxygen among the elements. Though it has inseparable bonds with almost all elements it might have few problems to resolve with inert gases.
This combines the best of two worlds-chemistry memes and anime. It is known worldwide that when you hear "Omae Wa Mou Shinderu" you reply "NANI?!"
An atom is built of neutron, protons, and electrons, which is humanly demonstrated in this GIF. However, this chemistry meme has quizzed me into thinking how did these humans manage to form the electron shell? And why?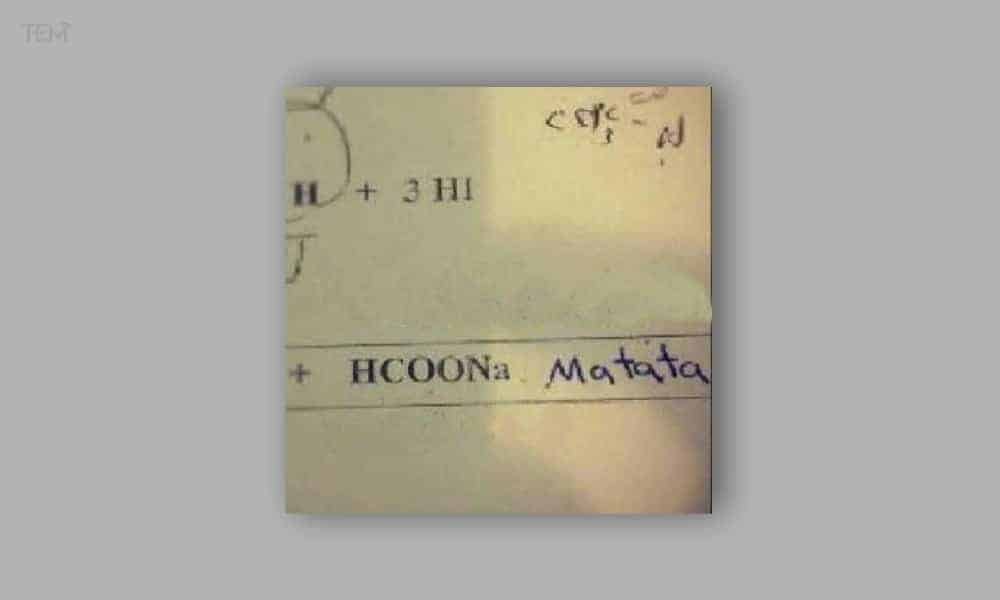 As Puma and Temon hum through the jungle "Hakuna Matata", this is how the elements hum through the periodic table. Organic chemistry might be tough for a few, but there is a bunch of people who enjoy the complex chemical formulas, no worries!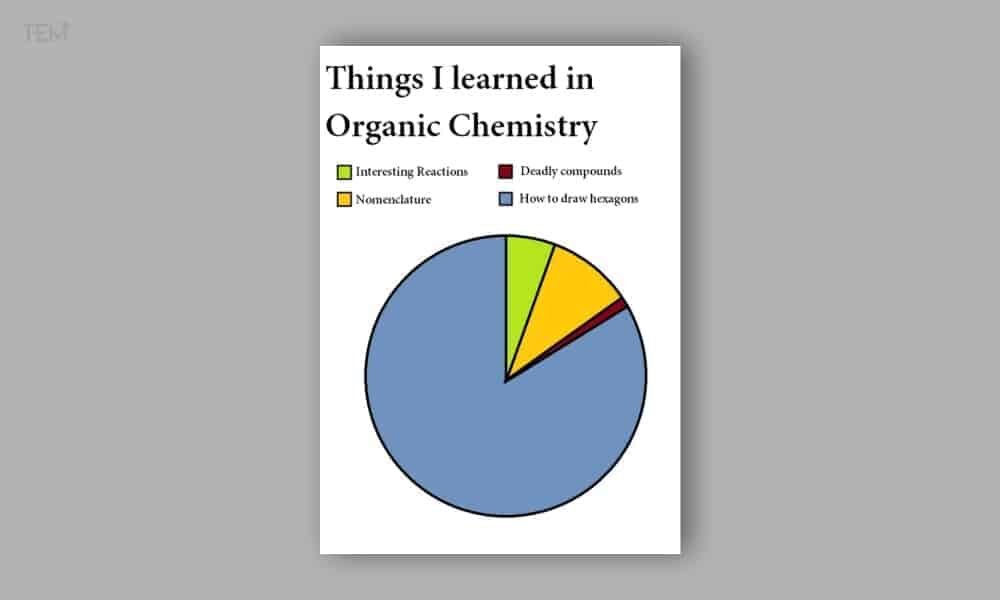 Here's an addition to the collection, honoring the times when we had to be sleek with our designs just like an artist!
Mathematics Memes
It is a tough job to make math engaging and meaningful. Personally, mathematics is something that I used to be good at-until letters, decimals, numbers all decided to show up. But, few daunting individuals excel at math like Baljeet from Phineas and Ferb.
If you too belong to the crowd of "where will I ever use this?" and you scratch your heads with all those formulas and equations, we have listed the best math memes so that we can laugh in our misery. And if you're among the blessed crowd of math geniuses you can still enjoy this collection.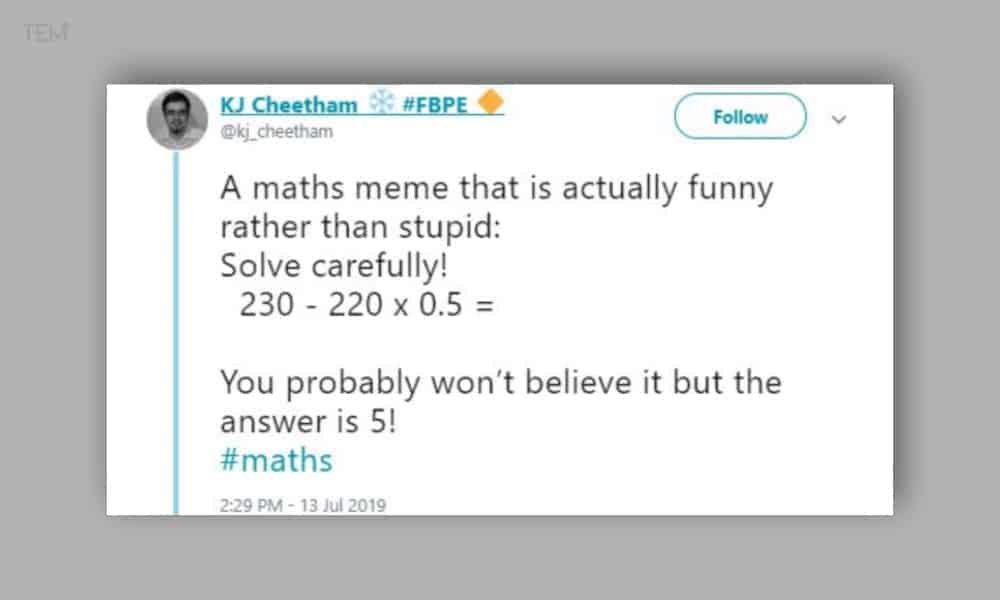 This math meme quizzed the whole Twitter until the smart crowd came up with the solution. If you don't believe me, you can go through the tweet thread to have a good laugh.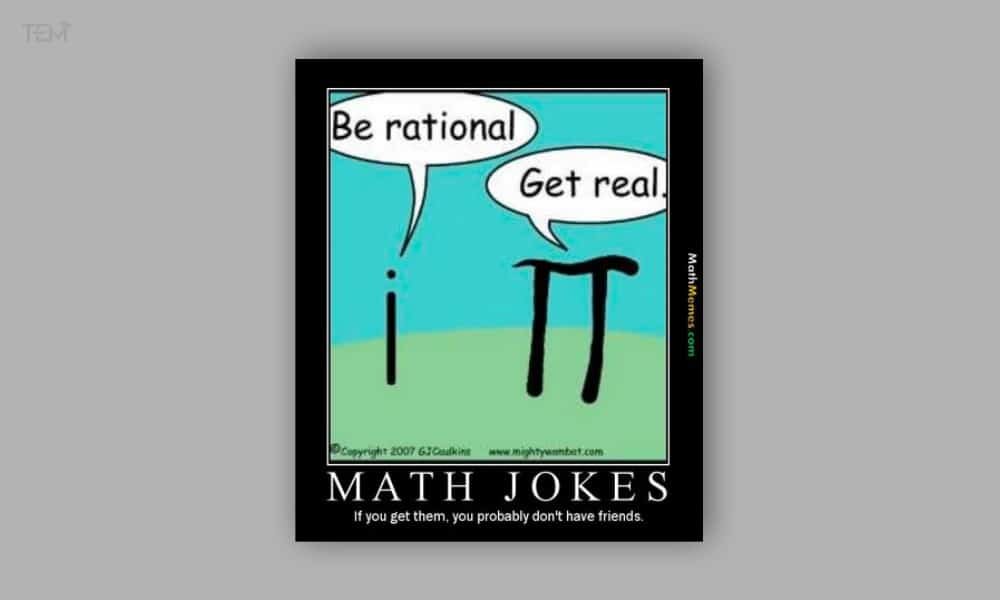 It is true though if you understand this meme probably you have spent more time in the math class than hanging out with your friends.
Math pick-up lines are very popular in the nerd community. However, use this very cautiously it can go reverse on you.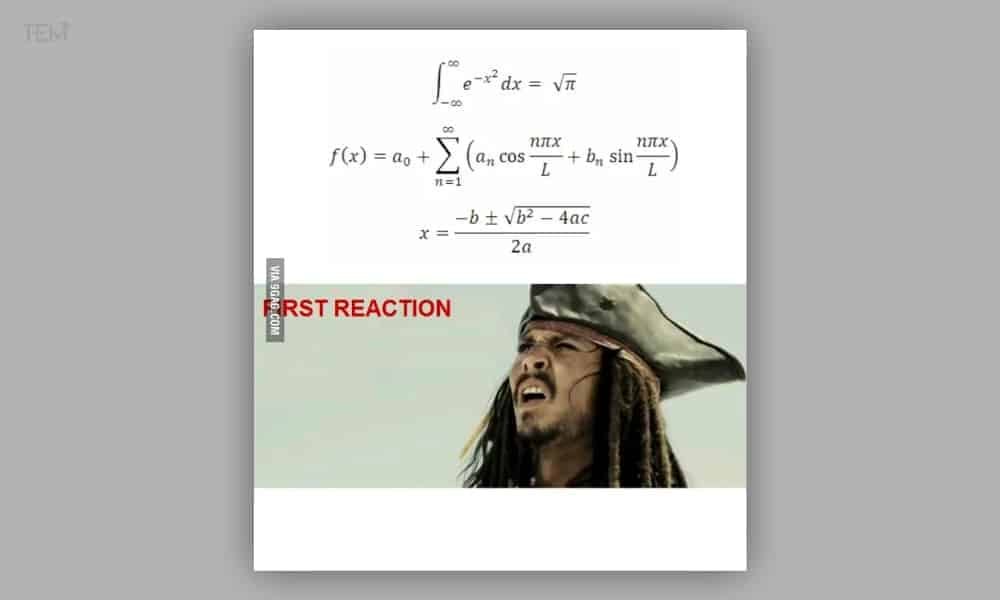 It sums up my reaction when I encountered these problems. Honestly, I would have settled for word problems.
This clock is just for the intellects. Just when I thought, math cannot make me cry anymore I came across this clock. Feel like a 5-year-old who cannot tell the time.
Biology Memes
"Our whole universe was in a hot, dense state Then nearly fourteen billion years ago expansion started, wait…"
The popular sitcom Big Bang Theory theme song sums up the theory of evolution. Biology is inherently the most interesting study. Like did you know the size of our eyes remain the same through our life, but our nose and ears don't stop growing. The study of biology helps to understand all living organisms, how they interact with each other, and the surroundings. We have gathered a few from the collection.
This is a universally declared fact which no one can ever forget—even if they try to.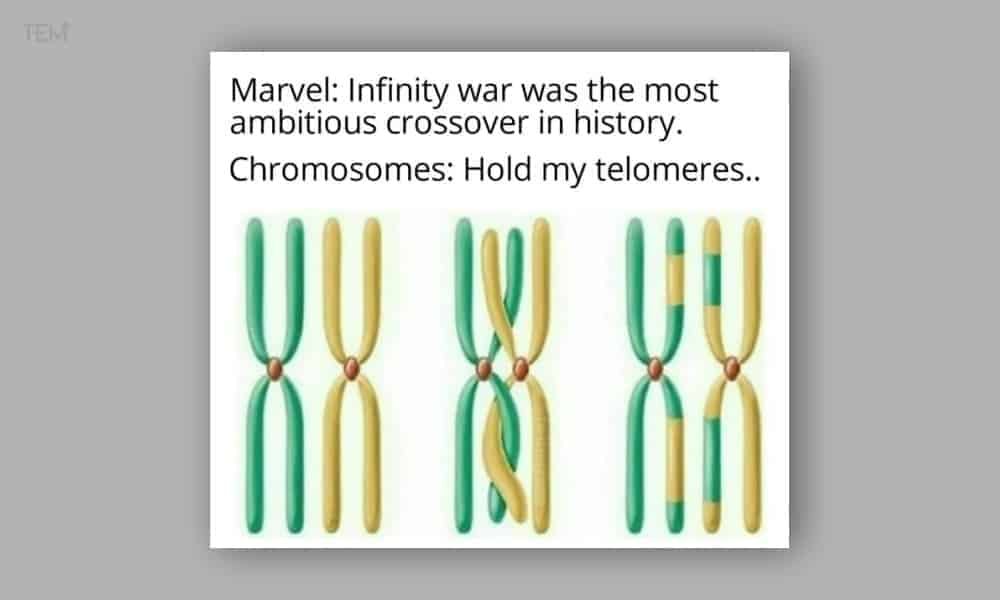 Sorry Marvel fans – the most historic crossover has already been introduced by Elizabeth Blackburn in 1984.
Though lame, this meme template is the easiest way to explain the process of respiration or double circulation maybe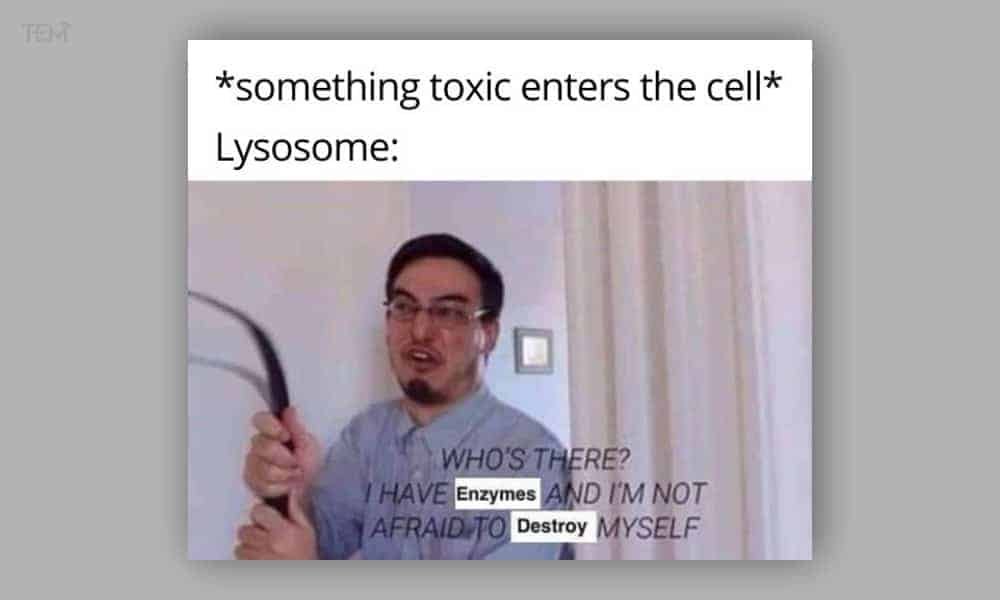 In the tough time of COVID, we all should know the importance of lysosomes or the suicidal bags of the body.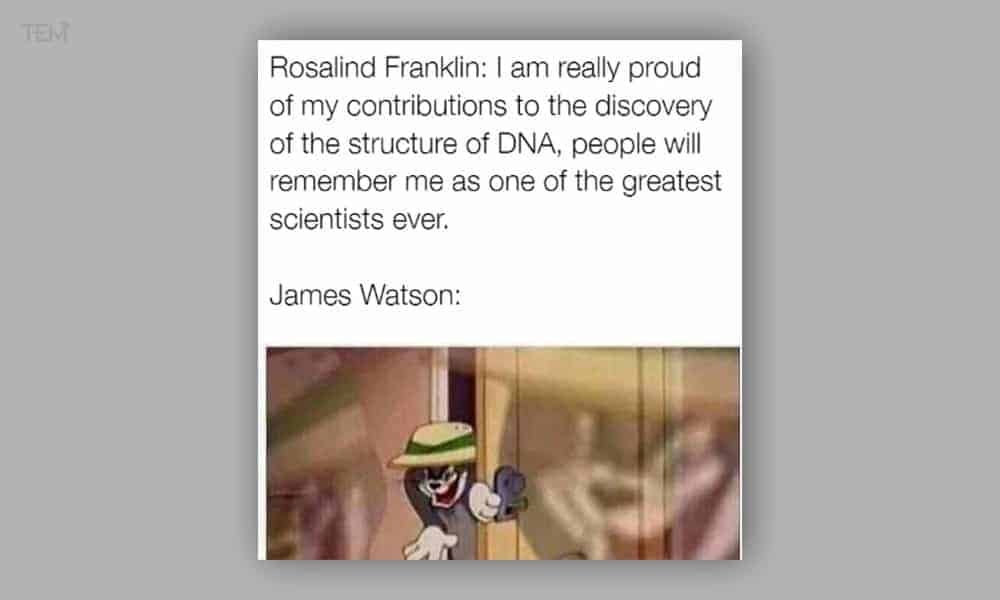 There have been debates that Crick and Watson stole Rosalind Franklin's work related to the discovery of DNA. There are many speculations for this incident but this science meme does count as funny.
Vidya Joshi 
(Content Writer)
Also Read,  Top 10 World's Toughest exams to crack