In the globalized economy and the dawn of remote working, the need for people who can speak multiple languages has increased. Understanding different languages allow people to connect, engage, exchange ideas, and do business together.
Besides, learning new languages serves a purpose to people who like traveling around the world. This is important because it enables such individuals to communicate effectively with people from other nations, thus boosting their travel experience. Other benefits of learning a second language include aiding acculturations, boosting memory, improving creativity, and slowing down cognitive decline.
So, if you're looking to learn a second language, here are some simple yet effective tips to help you in your journey:
1. Find A Foreign Language School 
Today, several schools are offering foreign language courses. Some of them offer training to local students while others provide training to both local and international learners. But the good news is that most of these schools offer training online. This allows students to have a wider selection of schools.
Various schools also offer different language courses. For that reason, it's advisable to select a school that specializes in a foreign language of your choice. For instance, if you're looking to enroll in Japanese language courses, you can always find the best school in the market. You can find a foreign language school by asking for recommendations from other students or reading online reviews.
2. Make Friendship With Native Speakers 
Interacting and engaging with native speakers is another effective strategy to learn a second language. Here, native speakers refer to those whose preferred foreign language is their first language or mother tongue.
Interacting with native speakers allows you to learn all the basics of a foreign language. This includes learning some common words and phrases, verb agreement, slang, mannerism, and sentence construction. You can achieve this by finding and making friends with native speakers.
You can meet with native speakers in international bars and restaurants. Besides, you can interact with them on social media and other online platforms. Not only would you learn more efficiently, but your social network would also expand.
3. Watch Movies In Foreign Language
Watching movies in a foreign language is another simple way to learn a second language. This is important, especially if you're looking to learn a foreign language from the comfort of your home or office. For that reason, you need to switch your movies to your preferred new language.
Besides, you can watch a movie in English or your native language, but switch the subtitles into a foreign language. Not only will this allow you to learn a new language faster, but it'll also enable you to understand and gain knowledge about new cultures.
Apart from watching movies in a foreign language, you can also listen to radio and music in a second language. This involves switching your radio into a foreign language, especially when listening to your most favorite program. For instance, if you like listening to parental programs, be sure to switch your radio into a foreign language during such times. It'd be a good idea to note down all new vocabularies you hear and use a dictionary to find their meaning. In addition, you can improve your foreign language skills by reading novels, magazines, and other publications.
4. Be A Good Listener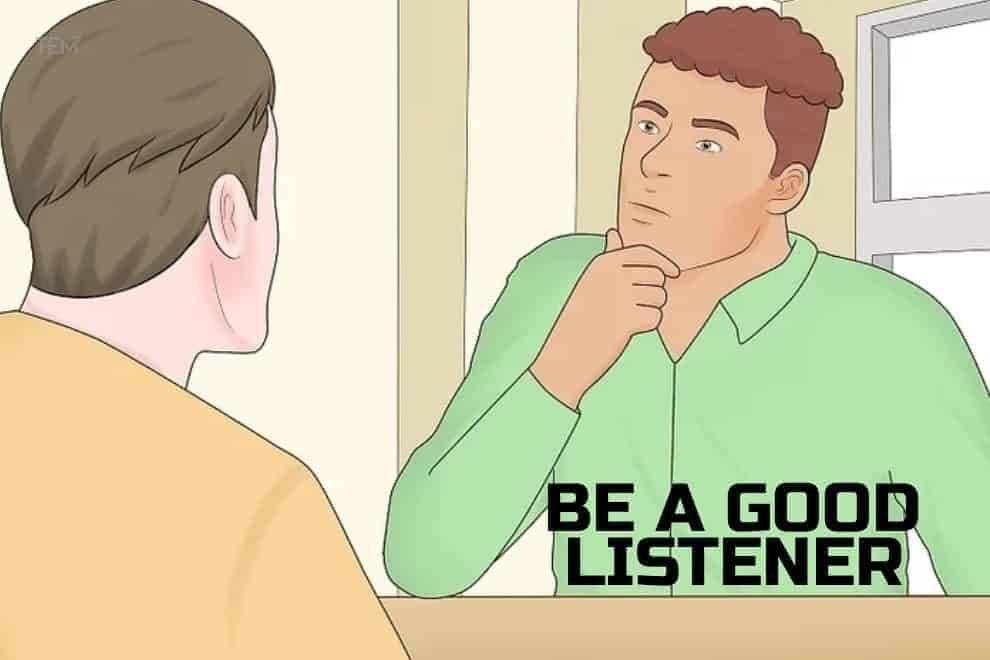 Listening is another simple way of learning a second language. However, you must be a good listener to maximize this feat.
Being a good listener means listening before you speak. It also involves paying attention to details like word pronunciations, tone, and verb agreement. It exposes you to new words or vocabularies, allowing you to speak a second language better.
Apart from this, you can also perfect your foreign language skills by listening to yourself as you speak. You can achieve this by recording yourself and then listening to it later. However, it'd be a good idea to compare your pronunciation with those of native speakers. This allows you to improve your pronunciation, thus enabling you to speak like natives.
Takeaway 
Today, learning new languages has become a necessity for everyone. This includes business owners, employees, travelers, and others. Understanding foreign languages are essential for anyone looking to connect with the world and learn about other nations and cultures.
As you've seen above, there are several ways of learning a new language. These include finding the best foreign language school, iterating with natives, watching movies in a foreign language, and being a good listener. Consider the ideas mentioned here as you start your journey toward understanding and learning a second language more efficiently.
Anna Shin 
Anna Shin is a Japanese language instructor. She is a Japanese-American. She devotes her time teaching children and adult students who want to learn Japanese. Anna is married with two sons. She loves baking and painting as past time activities.
Also Read: A College Student's Guide To Finding The Best Housing