In accordance with the changing shafts of education, various educational institutions around the world are offering a multitude of courses. In the present times, opting for more than one course at a time has been proven to be beneficial as it tends to enhance academic knowledge. Moreover, it also assists the institutions to unlock various potentials of the students and put their abilities to test. Offering a multitude of courses to pivot students towards a bright future, the University of Wolverhampton has been fostering abundant opportunities at the heart of its mission for years.
Counted amongst one of the leading modern universities, the University of Wolverhampton enforces a tradition of providing opportunity and academic excellence which dates back nearly 190 years. The University was established back in the 19th century—its roots dating back to the 19th century Wolverhampton Mechanics' Institutes and School of Art.
More than 20,000 students studying at the three main teaching campuses in the Midlands and partners nationwide benefit from innovative and excellent teaching provided by the university. The University of Wolverhampton is recognized for its world-class research and its academic proficiencies. It also holds a 90% graduate employability rate, according to the Graduate Outcomes report 2020.
Constructive Academic Programs
The University of Wolverhampton offers a broad range of subjects at three levels, namely—foundation, undergraduate, and postgraduate level—the majority of which are accredited by prestigious professional bodies. The courses cover various segments such as creative industries and performing arts, STEM subjects including science, engineering, computing and mathematics as well as a range of health and social care courses including paramedic science, social work and nursing. The University of Wolverhampton strongly believes that universities are about transforming society by ensuring the needs of their place and people at the heart of what they do.
Pragmatic Healthcare Education
The University regards the commitment to delivering education, skills, and research in partnership with the communities it serves as the heart of its strategy. Its strategy in health illustrates its commitment to place. Along with several STEM Programs, the University also offers various healthcare-oriented programs to enhance the overall experience of the students.
The University of Wolverhampton's research supports local initiatives to amplify its devotion towards healthcare regimes. For instance, its STORK Program—where it works in collaboration with neonatal units at the local hospital trusts, public health directorates, and the Lullaby Trust—aims to help decrease infant mortality by developing training and behavioural interventions guided by the best scientific evidence.
Additionally, the University works in collaboration to ensure healthcare education is delivered in those communities where the students will work as qualified professionals in the future. It also provides healthcare education at multiple locations, helping the region to become self-sufficient in matters of health professionals.
A Prodigious Leader at the Core
At the helm of the University of Wolverhampton, Professor Geoff Layer (Vice-Chancellor) has been actively pivoting the university towards progress. Being a pupil of the Royal Society of Arts, Professor Layer has served several high-executive roles—such as a Principal Fellow of the Higher Education Academy, a Fellow of Leeds College of Music, to name a few—throughout his career. He was also awarded the prestigious OBE for services to Higher Education in 2003.
During his law career, Professor has established a suite of access and student support initiatives leading to the establishment of a national reputation for inclusive learning. He was an adviser to a range of national quality assurance and educational development initiatives and became Professor of Lifelong Learning in 1996. In 1999, Professor Layer joined the University of Bradford where he served as the Pro-Vice-Chancellor. He was promoted as the Deputy Vice-Chancellor (Academic) until he joined Wolverhampton in 2011.
Professor Layer has always been active on regional, national, and international grounds. On a national level, he serves as the Chair of the Disabled Students' Commission. His robust career as an educator has been beneficial to the growth and development of the university. Professor Layer has been spearheading several programs and initiatives at the forefront of the University of Wolverhampton. He has been leveraging his profuse academic and executive experience to provide abundant educational benefits to the students.
Harnessing Potentials of Technological Advancements
Harnessing the potentials of technological advancements, the University has implemented several programs to provide students with the benefits of the same. The University's 'Canvas' eLearning system serves as its Virtual Learning Environment (VLE). It is used by the students and staff to support teaching and learning activities, including accessing reading lists, and module activities such as discussions, collaborations, and assignments.
'Panopto', the lecture recording appliance is used by the University and can be accessed within Canvas. It can be used by the staff to create pre-recorded content, live-stream lectures, while also enabling the students to submit a Panopto video.
The University also makes use of another technological service, 'BigBlueButton', a virtual classroom that is integrated into Canvas courses via 'Conferences'. Using this, University staff are able to present, share screens, conduct polling questions and generate breakout rooms for students to use.
Enforcing Robust Strategies
The past academic year has posed tremendous challenges for everyone, especially the University's graduating students. The University has put together a range of opportunities which are tailored to support students while making decisions. These include engaging in further study, helping them shine when applying for jobs, nurturing their entrepreneurial ambition, or providing them with relevant and valuable work experience.
As learning at a higher level enhances career prospects, the University aims to equip all students with relevant industry skills and work experience to prepare them for the world of work. The University of Wolverhampton prioritises and abides by 'the success of all those who stand with us'. By building on the progress made in its previous Strategic Plan in improving outcomes and satisfaction levels for students, it aims to focus on ensuring greater inclusivity and equity of outcome in the next decade. It is committed to removing barriers to ensure everyone's participation and achievement of their potential.
The University plans to develop its approach which is guided by the social model of the outcome, adapting the way it works to suit individual needs, adding values to their experience, and ensuring they emerge as successful ambassadors of the University. Moreover, the University of Wolverhampton strategises to assist students with learning in a manner which suits their circumstances and preferences, along with the students' ability to study at their own pace.
A multitude of Career Opportunities
The University of Wolverhampton has included employability in all its programs. It achieved this by leveraging its role in contributing to economic growth regionally and nationally to create opportunities and connections for its students.
The university supports its students through its Careers, Enterprise, and the Workplace team which offers part-time work, placements, graduate roles, self-employment, and volunteering. The University of Wolverhampton also offers a plethora of scholarship opportunities, beginning from engineering and science through to sports and hardship funding.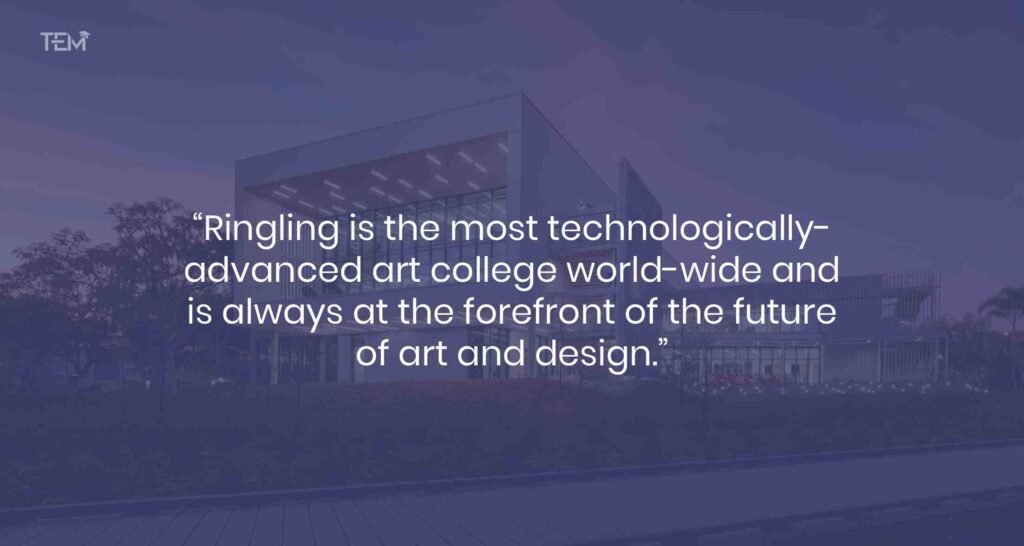 Read the full magazine: The 10 Most Prominent Art Colleges to look for in 2023