Do you like to visit historical places? If you are planning to visit places of historical significance for your vacation, going to any UNESCO world heritage site can be a good option. Every world heritage site you visit is worthy of deemed preservation as it adds value to humanity in the present as well as for future generations. All these places symbolize and represent history in the way it should be. Our blog explores the top 10 world heritage sites which you should definitely visit this holiday!
1. Angkor Wat
Country: Cambodia
Entry Fee: 20 USD per person
Known For: Religious monument
Average Number of Visitors: 2.6 million per year
Angkor Wat is the world's largest religious monument. Khmers built it in the 12th century, and the architecture is truly stunning. Huge stone-carved faces of temples peer out in every direction. However, the temple was originally dedicated to Lord Vishnu, but later on, it was converted into a Buddhist temple. It is one of the Seven Wonders of the World and is a significant UNESCO world heritage site in Southeast Asia.
2. Great Wall
Country: China
Entry Fee: 30 USD per person
Known For: Military protection
Average Number of Visitors: 10 million per year
Great Wall of China is an undeniable site to add to the bucket list of travelers. The massive wall stretches to almost 13,171 miles. It is the largest military structure in the world constructed to protect Chinese land from European nomads. Construction of the Great Wall of China had begun in the 3rd Century B.C. and finished in the 17th Century A.D. Also, some sections of the wall are under construction and the rest will be restored soon.
3. Taj Mahal
Country: India
Entry Fee: 15 USD per person
Known For: Architectural Monument, Symbol of Love
Average Number of visitors: 7 to 8 million per year
Taj Mahal is one of the most renowned attractions in the world. Shah Jahan, the Mughal emperor comissioned this famous ivory-white mausoleum in memory of his favorite wife Mumtaz Mahal. The monument holds the tomb of Mumtaz and it is the finest example of Mughal architecture. Taj Mahal is a 'symbol of love and gives breathtaking sight to travel enthusiasts.
4. Roman Colosseum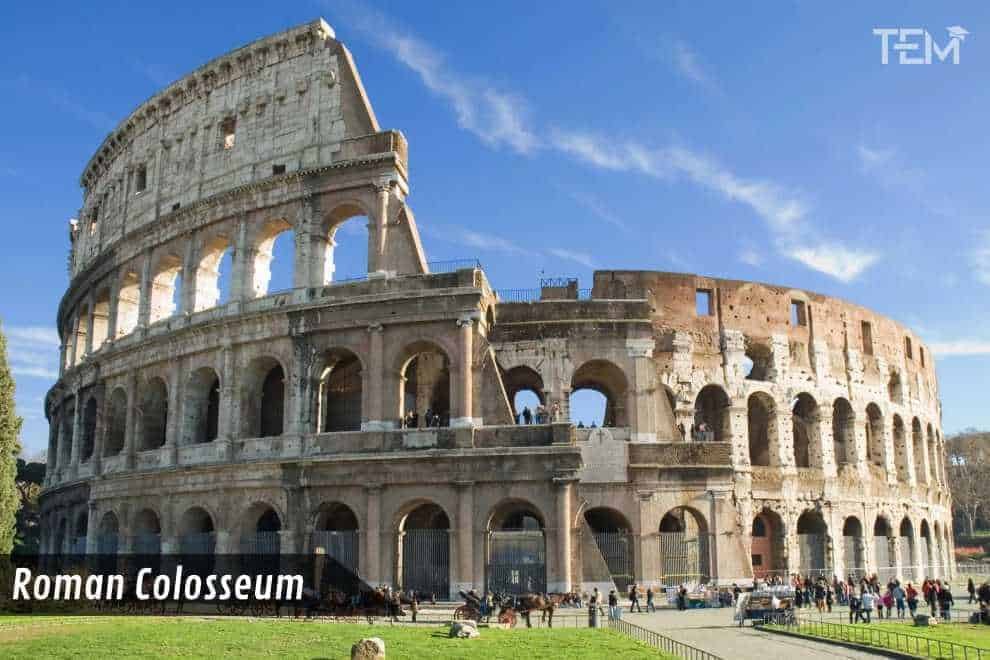 Country: Italy
Entry Fee: 13 USD per person
Known For: Flavian Amphitheatre
Average Number of visitors: Over 6 million per year
Roman Colosseum is the most recognizable world heritage site remaining from Roman times. The construction had begun in 72 AD, but it is still one of the greatest tourist attractions in the world. Visitors all over the world pop up to experience the beauty of the Roman Colosseum. Recently, the Italian government announced the floor of the Colosseum to use it for cultural and special events.
5. Mesa Verde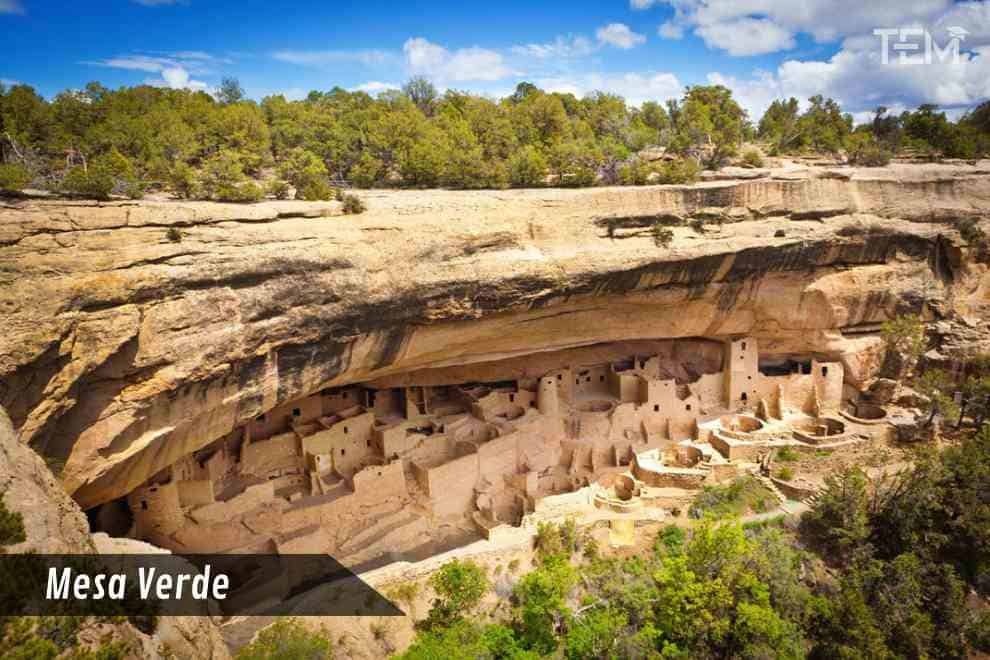 Country: USA
Entry Fee: 15 USD per person
Known For: Puebloan Cliff dwellings, National Park
Average Number of Visitors: More than half a million per year
Mesa Verde is famous for well-preserved Indian ruins in North America which include cliff dwellings tucked into canyon walls. It's a great combination of ancestral Pueblo Indian dwellings that belong to the top 6th to 12th centuries. This UNESCO site is situated southwest of Colorado at an approximate altitude of 2600 m. The landscape provides eloquent testimony to the ancient cultural traditions of Native American tribes in the form of a remarkable archeological laboratory.
6. Machu Picchu
Country: Peru
Entry Fee: 45 USD per person
Known For: Symbol of Incan Empire
Average Number of Visitors: Over half a million per year
Machu Picchu is one of the New 7 Wonders of the World, rising up to almost 8000 feet above sea level. The monument is Inca Empire's greatest masterpiece in South America. It cascades down steep walls on each side of the mountain with well-maintained terraced steps giving visitors a memorable experience of the adventurous world heritage site. Here, you can apt for a multi-day hike and camping trip to the sacred valley.
7. Pyramids of Giza
Country: Egypt
Entry Fee: 2 to 10 USD per person
Known For: Tomb of Fourth Dynasty pharaoh Khufu
Average Number of Visitors: 14.7 million per year
Egypt had one of the most powerful civilizations around 4500 years ago; Pyramids of Giza are the only lasting wonder of the ancient world constructed in the same time period. The whole monument consists of three pyramid complexes, a workers' village, and an industrial complex. However, the Great Pyramid and Sphinx stand on the top list of ranking based on visitors' attention.
8. Old City of Jerusalem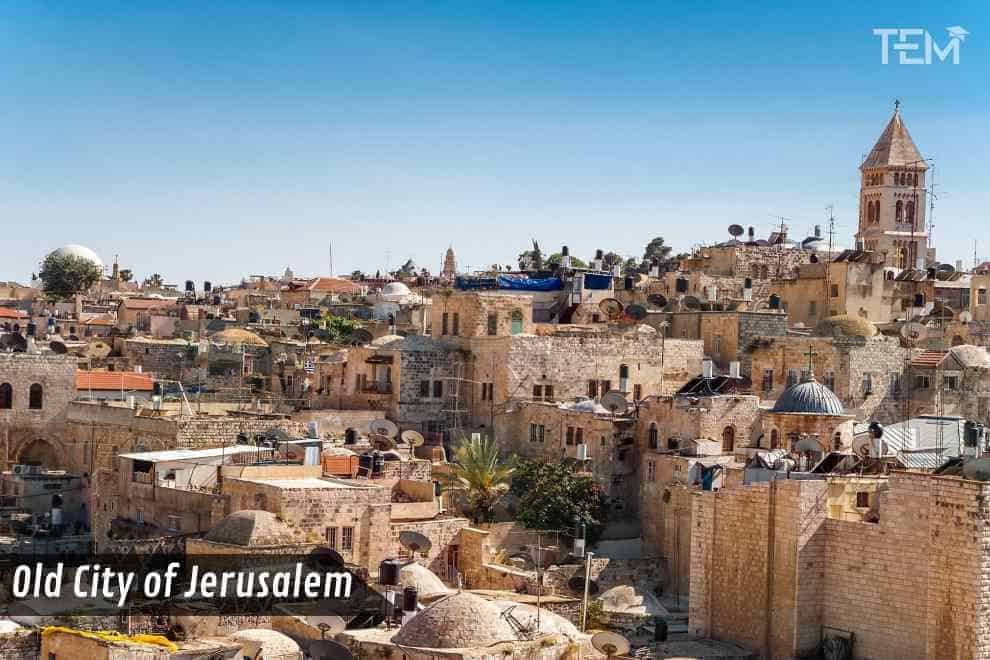 Country: Israel
Entry Fee: 73 USD per person
Known For: The Temple Mount, Western Wall, the Church of the Holy Sepulchre, the Dome of the Rock, and al-Aqsa Mosque
Average Number of Visitors: Around 3.93 million per year
The magnificent Old City of Jerusalem has amazing sites to visit for example Western Wall, unique markets, quaint alleyways, etc. Undoubtedly, this holy site is visited renowned world heritage site as it has religious significance from Judaism, Christianity, and Islam points of view. Moreover, despite rapid changes in demographical structure, the city has maintained its spiritual and cosmopolitan character.
9. Stonehenge
Country: England
Entry Fee: 13 to 57 USD per person
Known For: Only surviving lintelled stone circle in the world
Average Number of Visitors: More than 8 million per year
Stonehenge is an incredible prehistoric monument, erected between 3000-1500 BC. However, there is no record of its origin or purpose of inscription. It is located near the city of Salisbury, Stonehenge, and is easily accessible from London. These are the Bronze Age rings of standing stones having mystical fascination among travels during summer and winter solstices. It is regarded as a British cultural icon, owned by The Crown.
10. Borobudur
Country: Indonesia
Entry Fee: 25 USD per person
Known For: Greatest Buddhist monuments in the world
Average Number of Visitors: 5 million per year
Borobudur is the most significant Buddhist world heritage site in the world. It is tropically surrounded by mountains and volcanoes rising from a distance, giving a stunning and soothing experience to visitors. Likewise, the massive temple complex is situated on Java Island and went relatively undisturbed due to volcanic eruptions in the area. British uncovered it in the 1800s and restored it with modern excavating techniques.
Which of the above world heritage site you would like to visit? Each of them is eagerly waiting to share their history. Recognized as UNESCO world heritage sites, these places might just be the perfect holiday destination for you!
ALSO READ: 6 Best Hawaiian Islands to seek a Blissful Escape