Motivation does not always come from real-life people and situations. We frequently find ourselves motivated by the fictional characters that live in the books we read, the games we play, and the movies we watch. Yoda is one such beloved character from the Star Wars franchise created by George Lucas, who first appeared in the 1980 film 'The Empire Strikes Back.' Though being a fictional character, yoda quotes have become a guiding force to many people's lives over the years. He won our hearts with his kindness, soothing and trustworthy voice, his timeless wisdom, and off course his funny way of speaking.
Here are some of the motivational yoda quotes that will fill you with confidence:
Smaller in number are we. But larger in mind.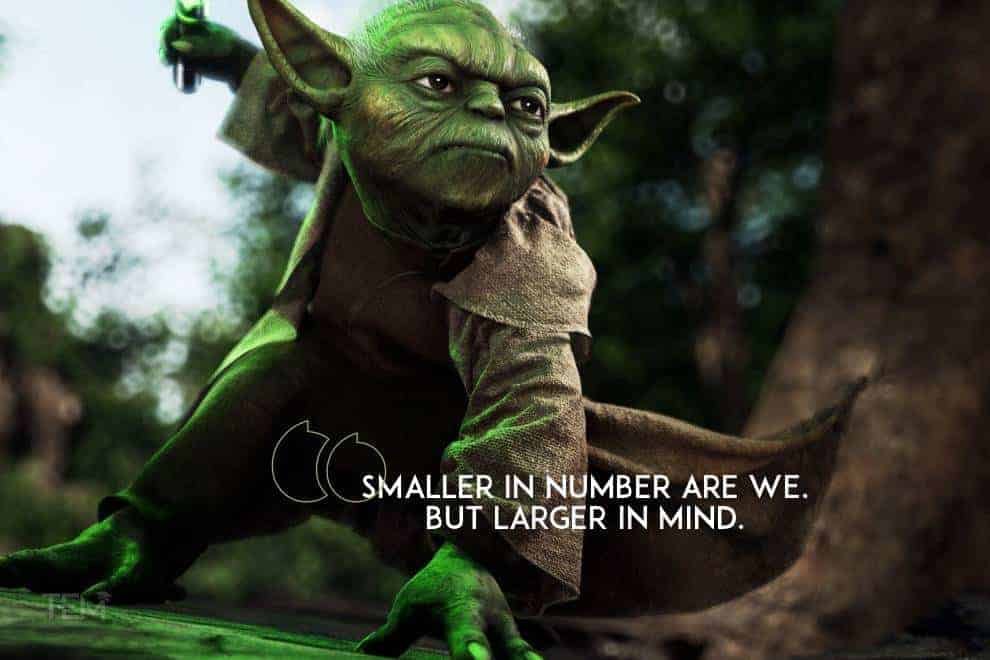 it doesn't matter how smaller in size you are if you have immense knowledge. The thirst of knowledge is what matters.
If no mistake you have made. Losing you are. A different game you should play.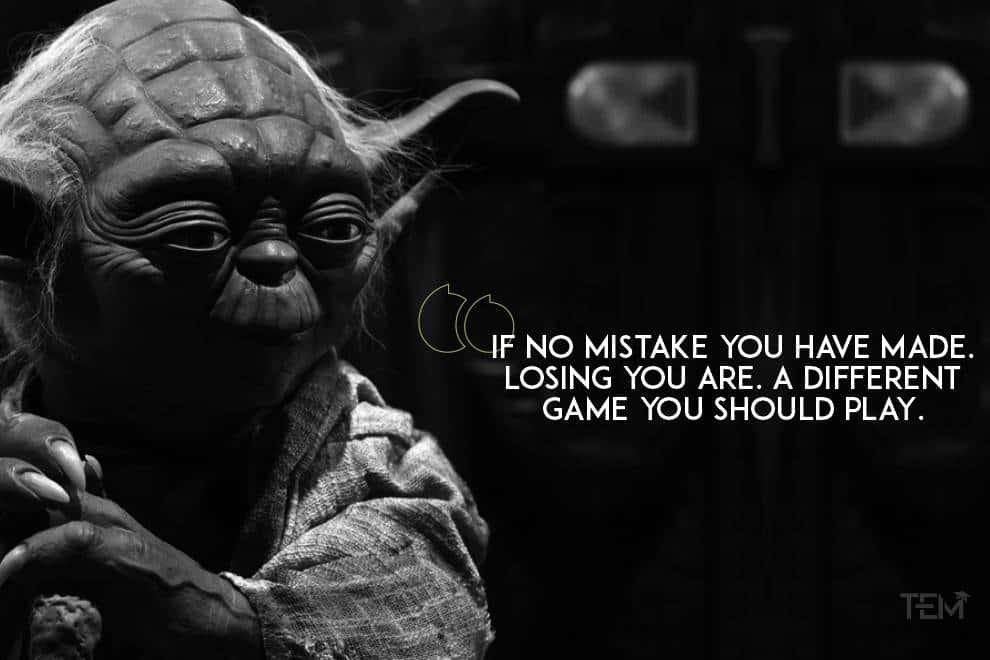 If no mistake you have made. Losing you are. A different game you should play.
Always pass on what you have learned.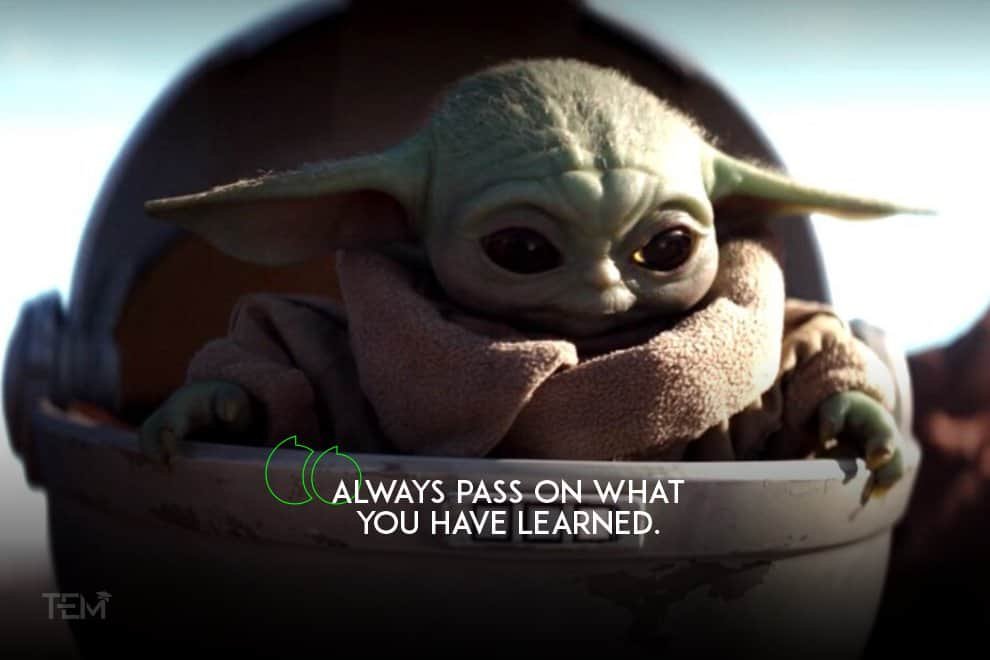 the biggest achievement as a leader or a teacher is passing on all the knowledge to others. There is no greater gift than the gift of knowledge.
Patience you must have my young Padawan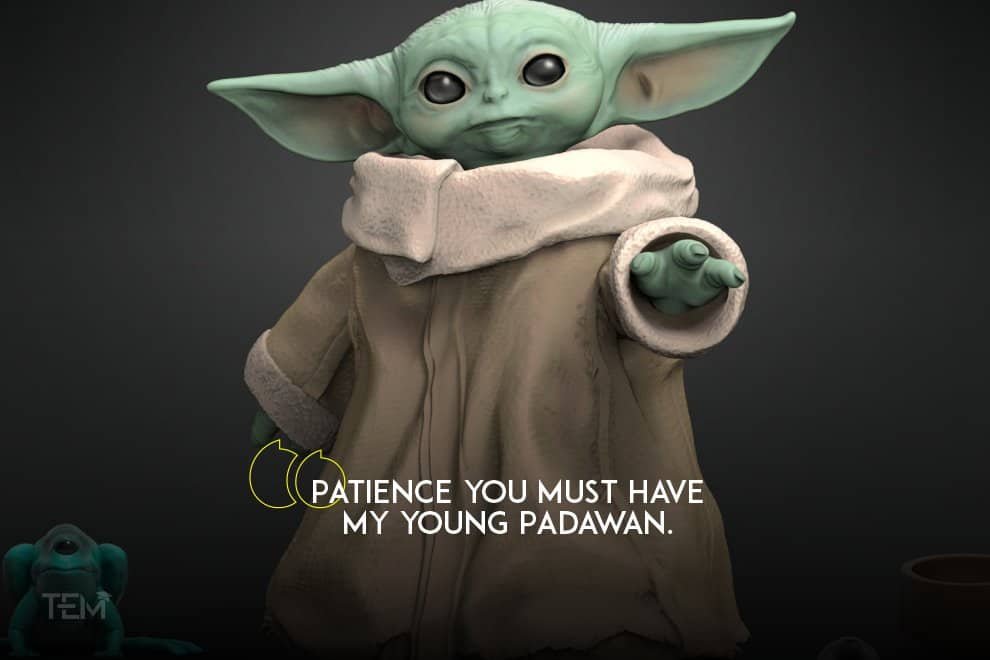 patience is the only crucial key that helps people attain their dreams and aspirations.
You will find only what you bring in.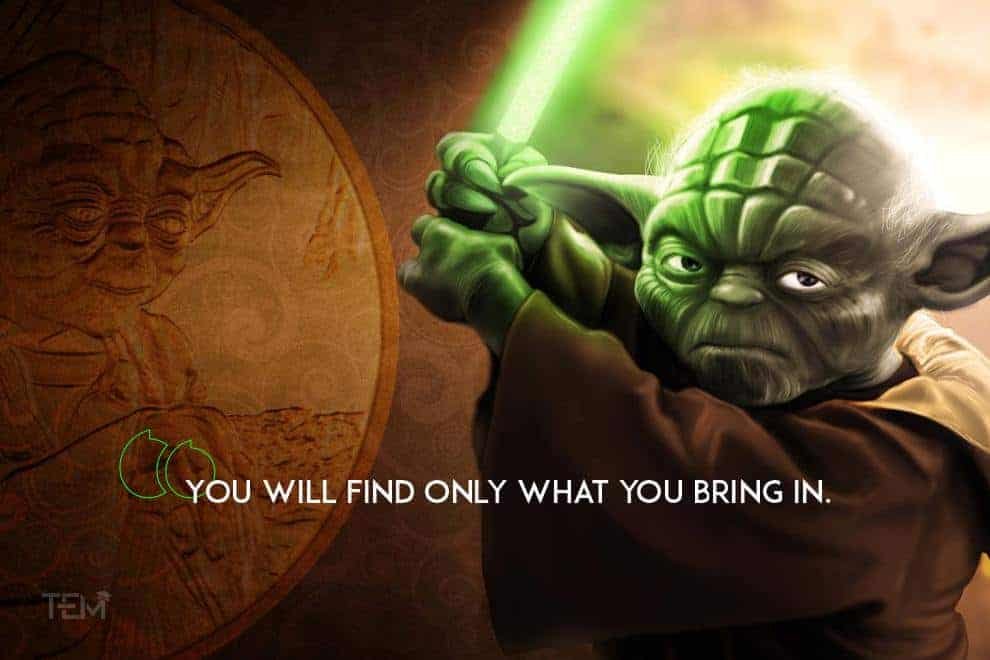 the solution to your problems will be answered based on the efforts that you take
In the end, cowards are those who follow the dark side.
courage is the most important quality you can endure. You can face your all the challenges in your life by being courageous.
Related: Quotes Of Physical Education To Harness Healthy Future
A challenge lifelong it is, not to bend fear into anger.
all your dreams and goals are a lifelong challenge. At no point in life, must you get scared and give up. You must continue to stay strong and face the challenges.
Mind what you have learned. Save you it can.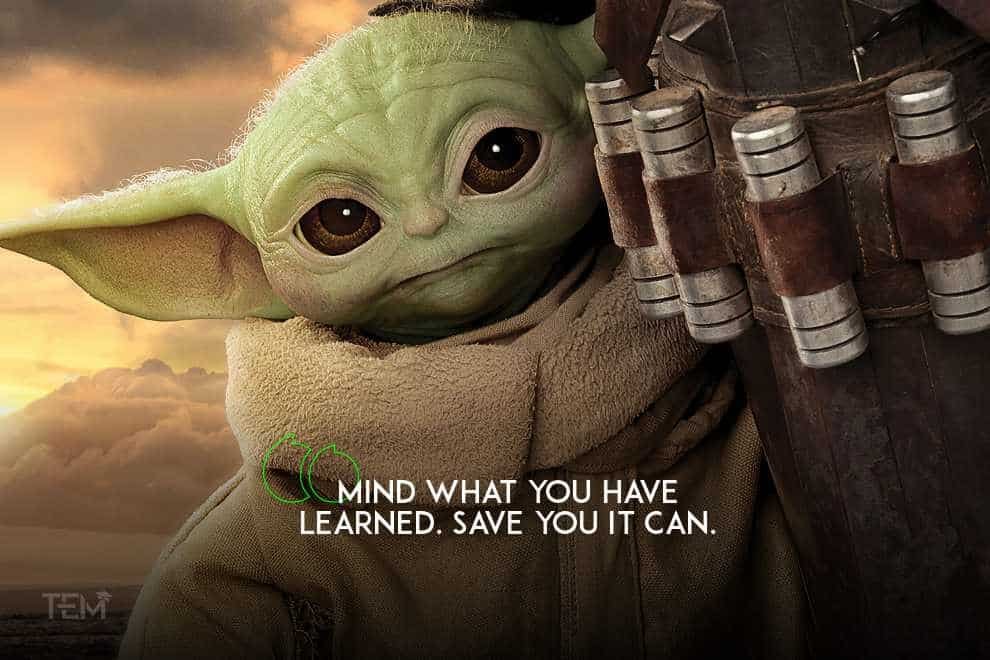 you must always keep in mind what you have learnt as there might be some instances in life wherein these life lessons might help you.
Truly wonderful, the mind of a child is.
the mind of a child remains to be curious and full of questions whose answers we fail to deliver
Always two there are, no more, no less. A master and an apprentice.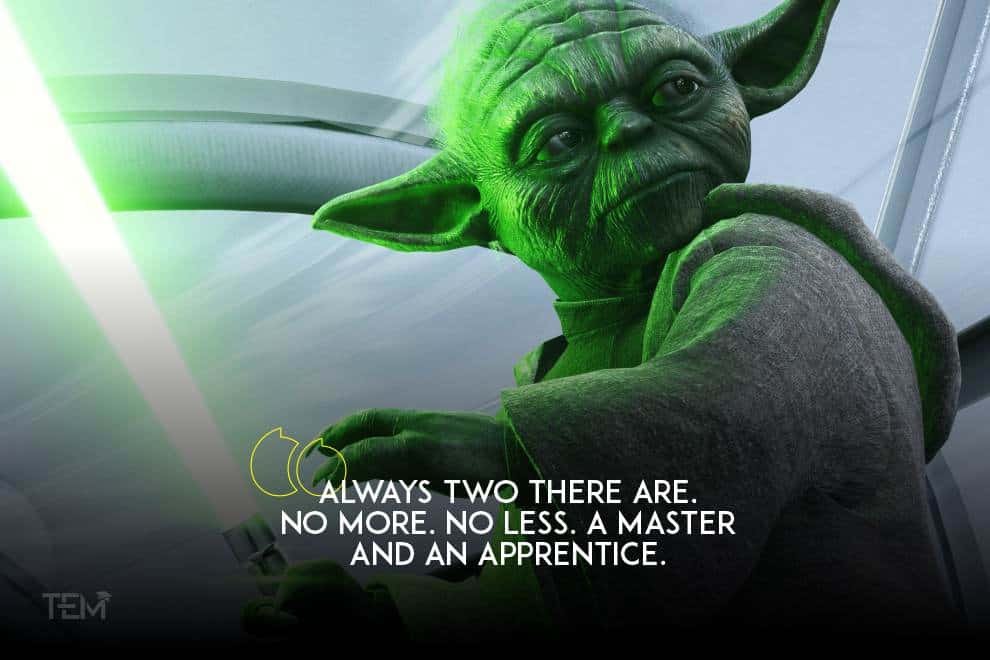 there is always one person in everyone's life that you look up to. There might be situations wherein you might be the mentor to someone else.
Great warrior. Wars not make one great.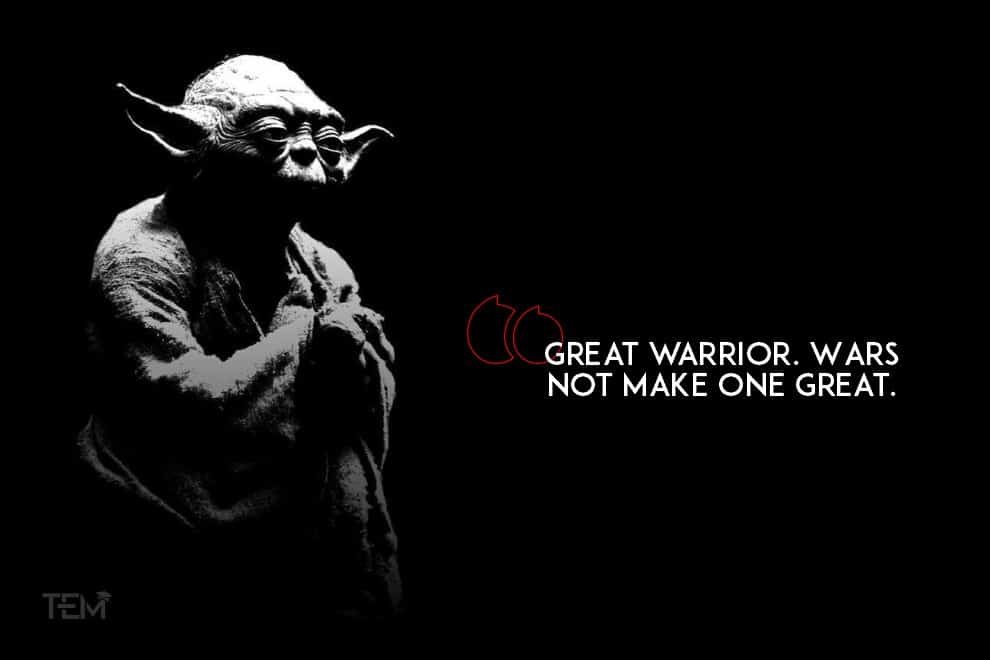 fighting wars doesn't make one a great warrior. It is always the battles that you fight to overcome to be better makes you a warrior
"In a dark place, we find ourselves, and a little more knowledge lights our way."
The dark phases in life come and go. You should always be optimistic and should focus on improving yourself rather than thinking about the crisis.
"You will know good from the bad when you are at peace and passive."
Being patient and keeping the mind calm is the way to deal with hard times. This calmness can bring about significant positive changes in your perspective towards these tough situations.
"No! Try not! Do or do not, there is no try."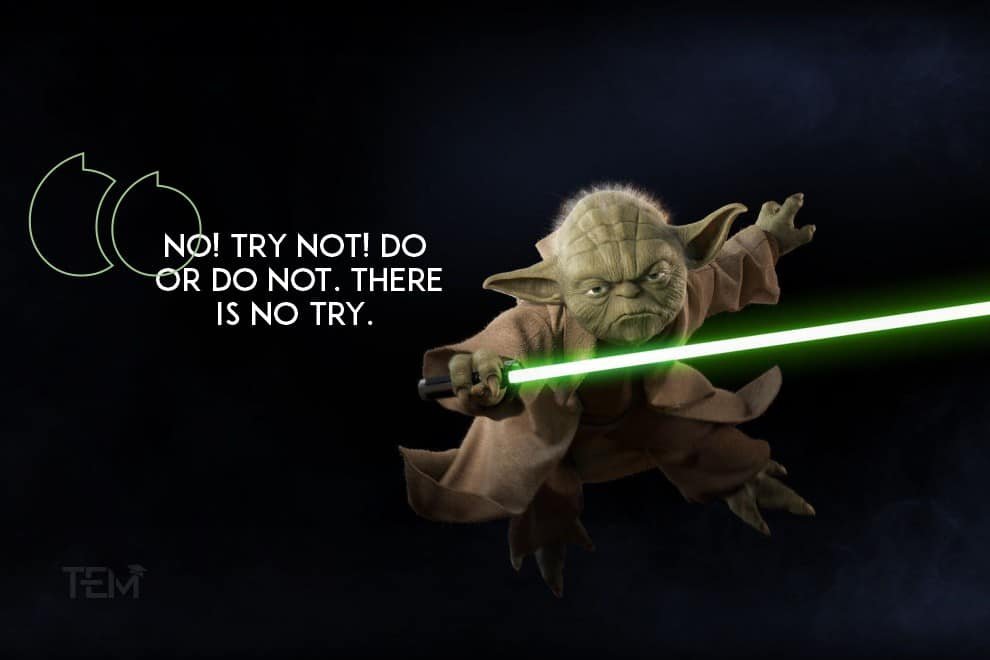 You should always have clarity towards any goal of your life. Either you go full-throttled or you don't give it a go—that should be the attitude.
"Train yourself to let go of everything you fear to lose."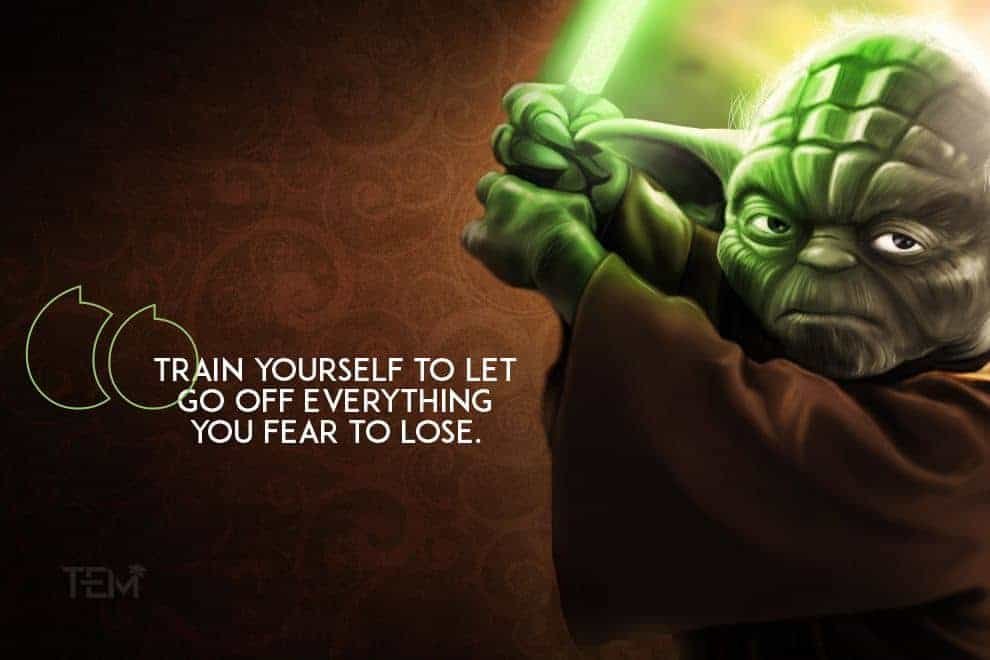 There are many things that we fear to lose and we tend to cling on to them. However, letting those things go is sometimes better for you,
"You must unlearn what you have learned."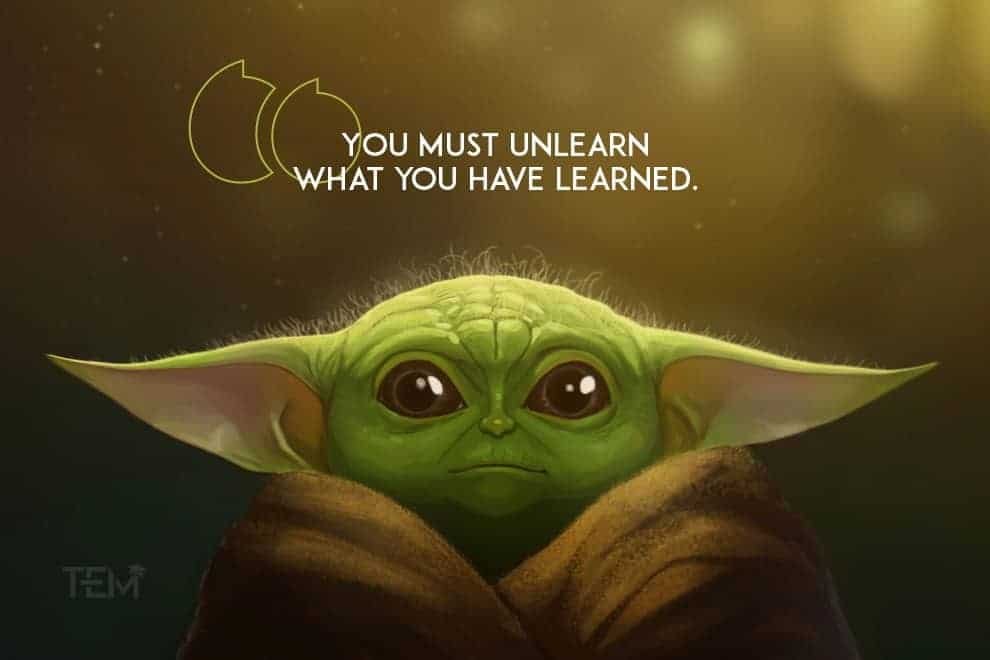 We always tend to follow a set routine and methods. But sometimes, we have to change the routines in order to get a fresh approach to things.
"If no mistake you have made, losing you are. A different game you should play."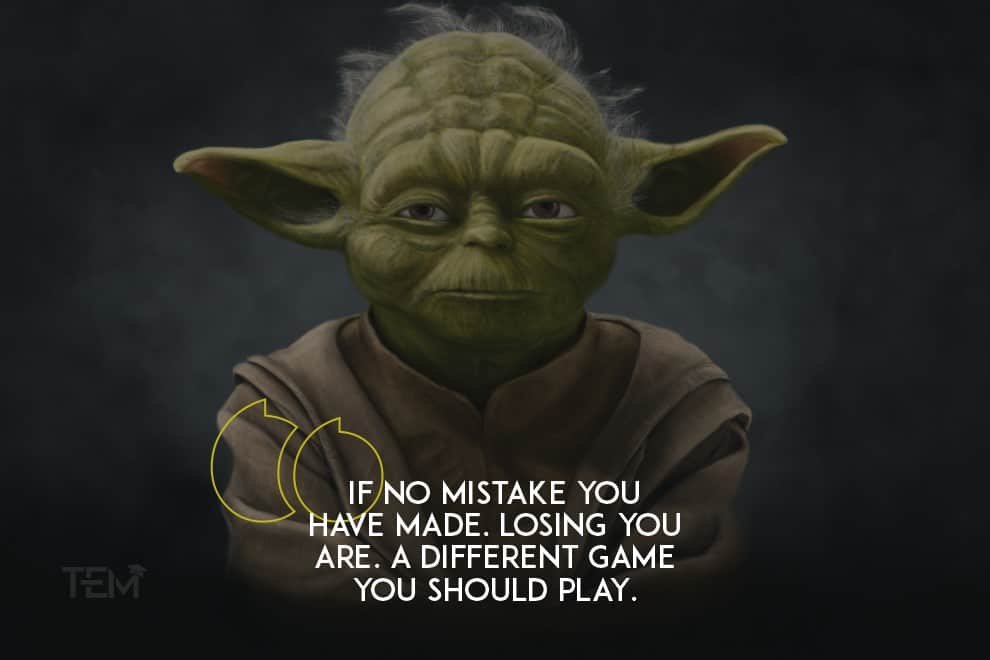 To succeed in life, you must identify your fears, examine them, and put them in a spotlight. If you face them directly, the fears become challenges that you can combat.
"Named must be your fear before banishing it you can."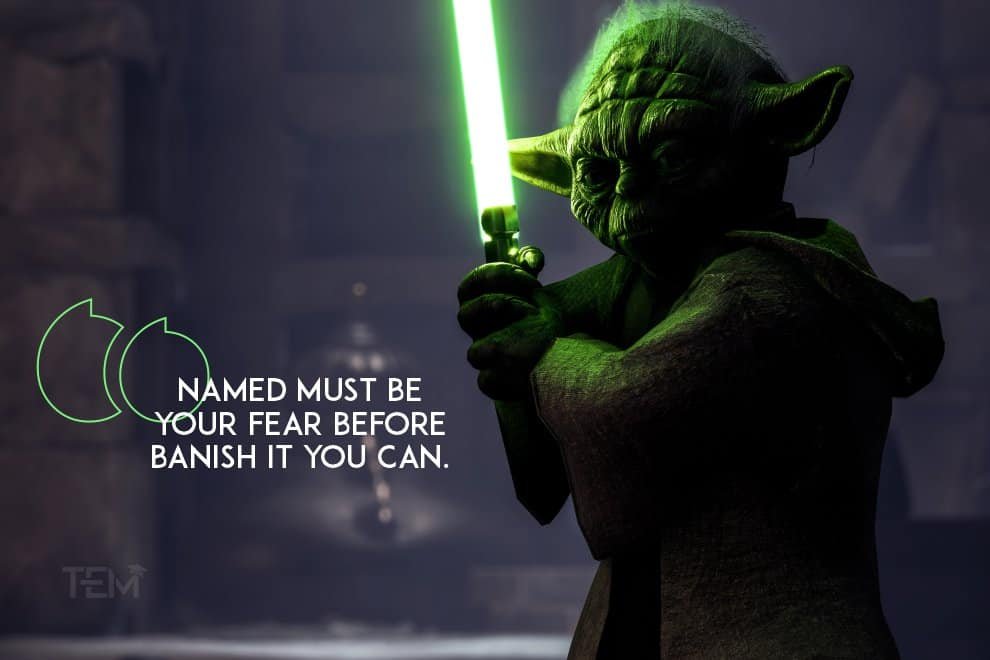 As they say, 'A man is a statue of mistakes,' one should not get bogged down by mistakes or failures. One should take failure as a part and parcel of life and learn from it.
"Out of acceptance comes wisdom. Not an acquirement wisdom is, not knowledge wisdom is, not information. This quality of tremendous acceptance is wisdom."
Yoda defines wisdom in another way. He stresses the emphasis on acceptance and asserts that wisdom is strongly associated with acceptance more than anything else.
Related : Inspirational Malala Quotes to Guide You towards Success
"Of the moment, be. At the moment, live. The art of remaining in the present, learn. Neither the past nor the future exists."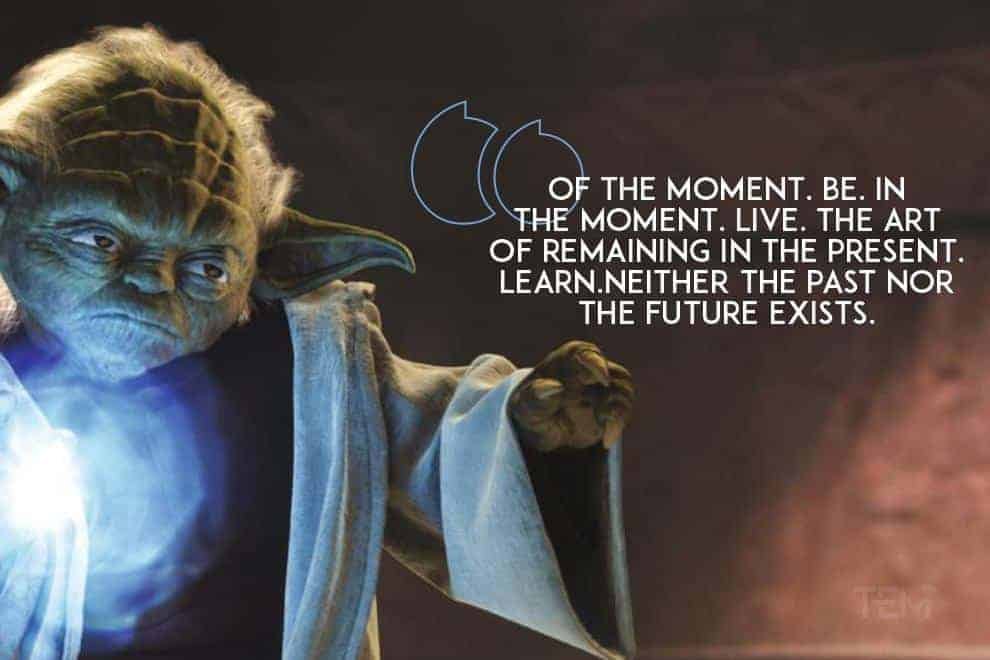 Thinking about the past and future more often than not ruins our present. To be successful in your life, you always have to live in the present moment rather than regretting the past and worrying about the future.
"The more we learn, the more we discover how much we do not know."
Knowledge is a thing that is infinite. Regardless of how highly qualified you are, there is always a scope to learn something new. Many aspects of life are uncovered as we keep learning.
Adventure. Excitement. A Jedi craves not these things.
The dark side clouds everything. Impossible to see the light, the future is.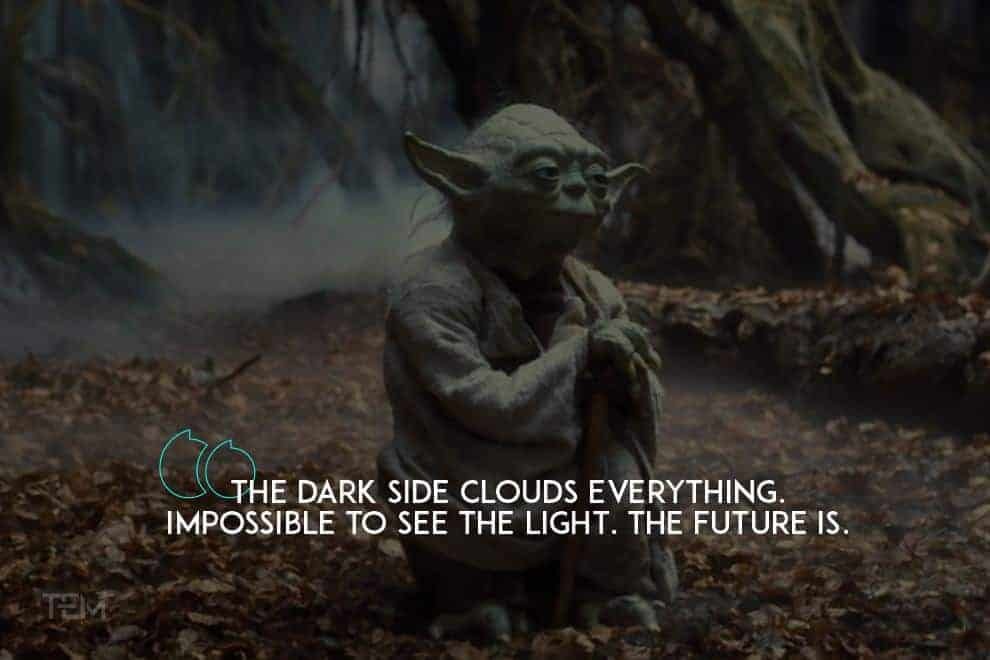 You must unlearn what you have learned.
Only the Dark Lord of the Sith knows of our weakness. If informed the senate is, multiply our adversaries will.